We watch a lot of television. So much that this one was really hard for us. Narrowing down to a favorite is never an easy task.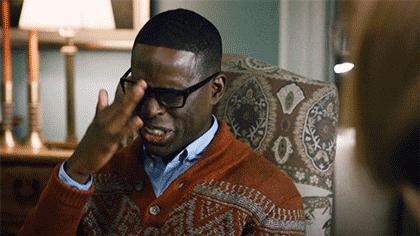 The past decade has given us a lot of great television actors and here's our favorite actors from TV shows over the past decade.
Erin: I am going with Sterling K. Brown. He is a phenomenal actor. He is absolutely beautiful in every performance – keeping you engrossed in his characters. He is absolutely one of the most talented actors on the place of the planet. From Army Wives to American Crime Story to Insecure to This Is Us – there is just so much talent and versatility in roles. He's amazing.
Lizzie: I think it's gotta be Bryan Cranston, for his role of Walter White in Breaking Bad. I didn't always like Walter, in fact, there were times – plenty of them – I hated him with a passion, but one thing Cranston always did was make us feel for a character that we should all have dismissed as the villain from the get-go.
Lyra: David Tennant is the best actor of this decade. From Doctor Who to Good Omens he has taken everything that comes his way and turned it into literal gold. The man is an absolute genius whose acting has made me cry, laugh, and look on in awe. Plus, he plays a phenomenal bad guy!
Lacey: Chris Wood; one of the most versatile and underrated actors today. He can play everything from a psychotic supernatural killer to a badass, other-worldly superhero. Any role he's played he has smashed out of the park. Not to mention, he's an amazing human being with a heart of gold. It's hard not to like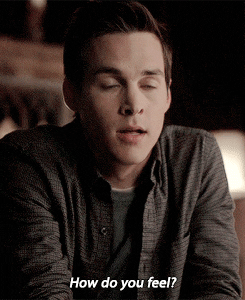 this man!
Gillian: Walton Goggins, hands down. Starting the decade as neo-Nazi Boyd Crowder on Justified, flexing his comedic chops on Vice Principals and The Righteous Gemstones later on, before settling into rom-com mode on The Unicorn, he's a versatile actor who excites me every time he appears on screen.
Grace: Sam Heughen brings Outlander to life in his portrayal as Jamie. His perfect on-screen chemistry with Caitriona Balfe makes for one hell of a performance each time he is on screen. 
Julie: Nikolaj Coster-Waldau for his portrayal of Jaime Lannister (not the imposter Jaime in the second to last episode) in Game of Thrones. It is truly the crime of the decade that he didn't win an Emmy for that bathtub confession scene. And than man does more nonverbal acting than anyone on television! He does so much communication with characters throughout the series with his eyes, especially Brienne. I hope he gets an even better role someday where people will appreciate him more. 
Jasmine: Ben Barnes because he was outstanding on The Punisher. 
Shana: Going to be predictable and say Gabriel Macht from Suits. That character, Macht's understated and brilliant performance…just…*chef's kiss*.
Who has been your favorite actor in a television show?