Television sure has changed over the years. It's funny because what had started at the beginning of this decade is being remade, rebooted, and such. However, we get it – because there are so many shows that are just so good that we can't let go of them.
But when we look back on this decade and we're choosing the shows that we think are the best – some you may agree with and some you may not. But tell us what you think.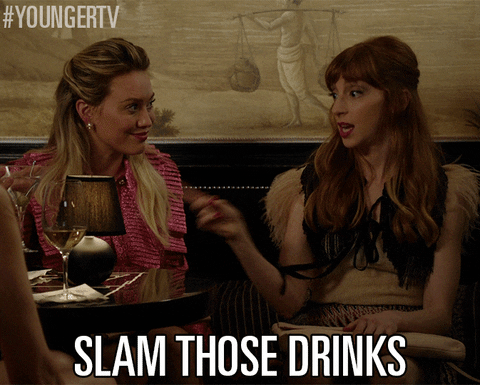 YOUNGER
Erin: Younger. I know that there are going to be quite a few people that may not agree with that, but it's an answer that I will stand by. This show is so innovative both on the television and off. Their marketing plan is genius. They are always on social media plan is genius. Their casting is superb, the writing is always ahead of the game. The show encompasses everything that you think and the things that you don't think. The show is always thinking outside of the box and just when you think that it should be done – nope – they are going to slap you in the face with the reasons why it is no where close to being complete. Other shows should take note. 
BROOKLYN 99
Lizzie: Brooklyn 99. There's just something about this show that makes me happy, no matter what else is happening in the world. Plus, the show is smart, diverse, deals with important topics in a way that doesn't feel like it's lecturing, and …well, it makes you laugh. Laughter is the best medicine, isn't it?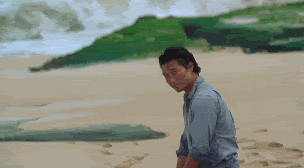 LOST
Lyra: Lost will always hold a special place in my heart for providing so many twists, turns, and surprises. Also, I can't even begin to explain how much I cried during this show and how it lifted me up when I was having the worst days of my life.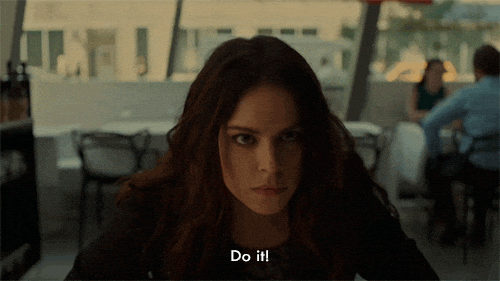 12 MONKEYS
Lacey: This list is so hard for someone who watches as much TV as I do LOL Narrowing down my list of 50 (just kidding, it's way more than that) I think I'd have to give this title to another SyFy show, 12 Monkeys. Like Haven, the writing on this show was stellar! It's clear how much thought and care the writers and creators took in plotting out this series. To date, 12 Monkeys provided the best series finale I have ever seen. I have never seen something come so full circle as this show. Tiny moments in season one that you had questions about were answered by the end of the series, even the smallest of details. It's just such a phenomenally written work of art and Terry Matalas should be very proud!
THIS IS US
Jasmine: This is Us.  This show is unlike anything I have ever seen.  From that very first episode, we knew this show was going to be something special.  The way it jumps from the past to the present and the way that everything just comes back full circle with those ah-ha moments, there's nothing like it.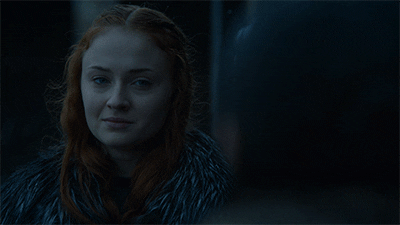 GAME OF THRONES
McKenzie: Game of Thrones. Game of Thrones. Game of Thrones. I'm sorry, did I not say it enough? Shitty finale season aside, this series was everything.  G.R.R. Martin created a world that I fall in love with again pretty much on a daily basis and I never get sick of re-watching it.  That's art. That's talent. That's once in a lifetime.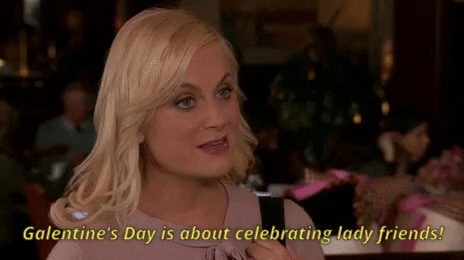 PARKS AND RECREATION
Julie: This is too hard of a question to answer! I watch way too much television. Obviously, Game of Thrones and Arrow are up there for me. But I'm going to go with Parks and Recreation, because we have it to thank for our annual celebration of Galentine's Day and the need to remind our friends to "Treat Yo Self."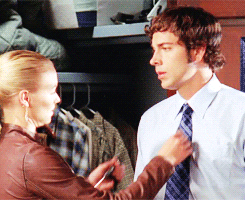 CHUCK 
Grace: This is extremely difficult, but I'd have to say Chuck. I can watch that show over and over again and never get tired of it. It's a perfect mix of both comedy, drama, and action which, to me, is my dream when it comes to TV series. It also has one of the best romance storylines of all time. Chuck and Sarah is a love story I will never forget.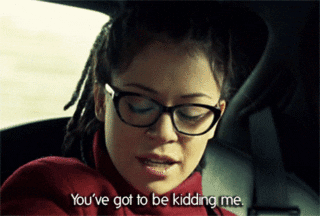 ORPHAN BLACK
Shana: Orphan Black, with Pose a close second but losing out more due to an uneven playing field (five perfect seasons versus two) than anything else. I know folks didn't like the boy clones story in Orphan Black's third season; but for me, there was still so much good content that, in retrospect, it was perfect in its imperfections. The thing is, this was one of very few truly unique shows, and the themes of sisterhood and women fighting for autonomy were so vital. Besides, only on Orphan Black could you see one woman play 900 characters and often forget, no matter how much they looked the same, that Tatiana Maslany was the only one playing all of them.  
What was the best show of the decade for you?