We know that there has been a decrease in the coverage of protests lately but in case you need a reminder, it's still Black Lives Matter. I get that this term makes some people uncomfortable and to that I say good. As a person of color, I understand what it feels like to be uncomfortable.
At an early age, I learned from the world that the color of my skin for some people could be viewed as a threat. The first time someone called me the "N-word," I was in Elementary School. Let that sink in. I was a kid when another kid who had to be taught that word, called me one. I'm not here to make you feel better about yourself because that's dishonest and it's why we are in the place we are now.
Many people ask the question "why are black people so angry?" or "all of that oppression stuff is long over." Well, let me tell you it is not. There are also people out there who ask "how can I help?" which is great. The more you know, the more you understand. I'm a visual learner so that's what I would recommend and that's why I have compiled this list of 10 Black documentaries to watch.
---
4 Little Girls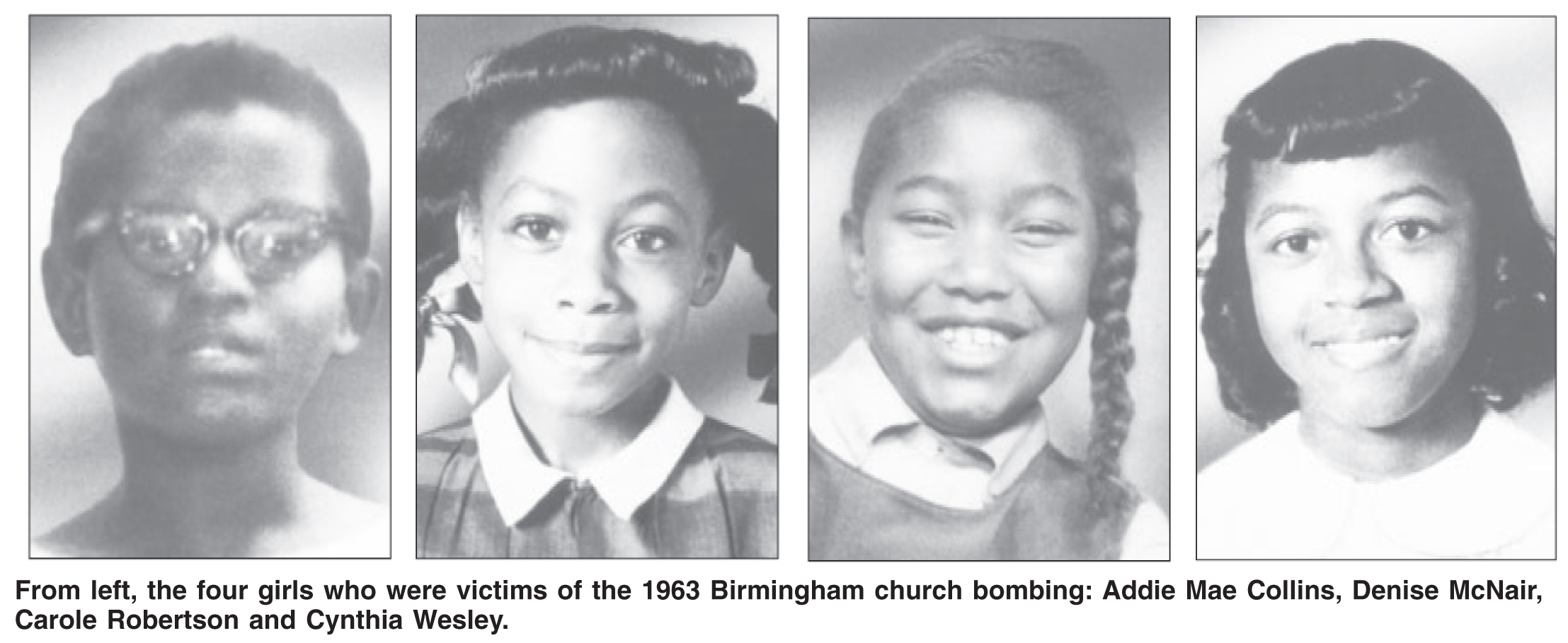 What it's about: A documentary of the notorious racial terrorist bombing of an African American church during the Civil Rights Movement.
Why you should watch: This documentary from Spike Lee is one that is so heartbreaking to watch. The film is about 4 little Black girls (hence the title), who in 1963, were the victim of a horrible church bombing done by the KKK. My mom who grew up in Birmingham was 14 years old when this happened and she told me she remembers the bomb was so strong it shook her childhood home.
Although it is sad to watch, 4 Little Girls is so eye-opening. It shows that some white people were so hateful back then that they would bomb a church just because it was a Black one. Black people couldn't even enjoy something as simple as going to church. What's worse is the victims were children. Given that there was a mass shooting at a Black church in 2015, it tells me things still haven't changed that much.
4 Little Girls is available to stream on Amazon Prime Video.
---
13th
What it's about: An in-depth look at the prison system in the United States and how it reveals the nation's history of racial inequality.
Why you should watch: This Netflix documentary from Ava Duvernay is a deep examination into the 13th Amendment and what it means today. I myself have not seen this one yet but I plan on watching it soon. The thing is, when I watch these documentaries I get very emotional and it takes a lot out of me because the injustice is just so unbelievable. As I'm typing this I'm currently watching The Last Defense: Julius Jones on 20/20 and I'm getting angry listening to it. Ava's film is an examination of the crooked prison system and how Black people continue to be wrongly convicted of crimes they did not commit. Everyone needs to watch it.
13th is available to stream on Netflix.
---
Burn Motherf*cker, Burn!
What it's about: A provocative documentary look into the 1992 Los Angeles uprising.
Why you should watch: This documentary talks about riots and how they first began. Some people think that all of the rioting is new but it's not. Black people have been rioting since the 60s and you know what? nothing has changed since then. Some other things this documentary talks about is the rise of the LAPD and the origins of the police, it deals with how the gang system started, and so much more.
Burn Motherf*cker Burn! is available to stream on Hulu.
---
Dark Girls
What it's about: Documentary exploring the deep-seated biases and attitudes about skin color—particularly dark skinned women, outside of and within the Black American culture.
Why you should watch: Dark Girls is a documentary that I have not heard of but I think it is very important to check out. Black skin color has been a thing for centuries. During slave days, darker skinned Black people were known to receive worse treatment than those with lighter skin. Some artwork from the past even depicts dark skinned Black people as monsters which ultimately lead to the stigma of darker skin being seen as a bad thing.
It's unfortunate we even have this issue amongst black people. We see it when artists like Chris Brown, Omarion, etc., sing about loving light skinned girls more than dark skinned ones. We see it in films when the more "white passing" black actress gets the role a darker one went out for. If we say black is beautiful, it needs to apply to every skin color.
Dark Girls is available to stream on Amazon Prime Video.
---
I Am Not Your Negro
What it's about: Writer James Baldwin tells the story of race in modern America with his unfinished novel, Remember This House.
Why you should watch: Well for starters, it's James Baldwin one of the most prolific writers of all time. The most intriguing thing about this documentary is the modern day images of now mixed in with his words of the past. It's just another example of how things are not much different than they were many years ago.
I Am Not Your Negro is available to stream on Netflix.
---
King In The Wilderness
What it's about: A look at the final years in the life of Martin Luther King, Jr.
Why you should watch: There are so many civil rights activists I have to thank for being able to live the life that I can and I always say Martin Luther King Jr. is one. His dedication for people of color to have the same rights as white people is something I will always admire. He never let anything stop him and I am always ready to watch any and everything about him. It's unfortunate we lost him but he will forever be one of the greatest people who ever lived.
King in the wilderness is available to stream on Amazon Prime Video.
---
Mississippi Inferno
What it's about: The story of how African-American landowners of the 1960s paved the way for the Voting Rights Act.
Why you should watch: This is a mini series that deals with how Black people lived their lives and tried to create their own way in the midst of racial injustices. It explores everything from black people attempting to develop their own businesses to getting the right to vote.
Mississippi Inferno is available to stream on Amazon Prime Video.
---
Olympic Pride, American Prejudice
What it's about: In 1936, 18 African American athletes dubbed the "black auxiliary" by Hitler defied Nazi Aryan Supremacy and Jim Crow Racism to win hearts and medals at the 1936 Summer Olympic Games in Berlin. The world remembers Jesse Owens. But, Olympic Pride American Prejudice shows how all 18 are a seminal precursor to the modern Civil Rights Movement.
Why you should watch: I had not realized until now that so many black athletes competed in the olympics in 1936. Because the focus is always on Jesse Owens, the others are forgotten. It always amazes me just how much of an impact black people have made on this world. Black people going to the olympics where they have to face Jim Crow racism and Nazi Aryan supremacy is no easy feat. That is such a huge accomplishment and the whole world should definitely learn about it.
Olympic Pride, American Prejudice is available to stream on Amazon Prime Video.
---
The Black Panthers: Vanguard Of The Revolution
What it's about: This documentary tells the rise and fall of the Black Panther Party, one of the 20th century's most alluring and controversial organizations that captivated the world's attention for nearly 50 years.
Why you should watch: The Black Panthers have always been a polarizing group and I'll be honest, I have always associated them with negative aspects of the Civil rights movement. Recently I have started to learn that isn't the case. The Black Panthers have had quite an impact on black society and I recommend watching this if you had the same misconceptions that I did.
The Black Panthers: Vanguard of The Revolution is available to stream on Amazon Prime Video.
---
When They See Us
What it's about: Five teens from Harlem become trapped in a nightmare when they're falsely accused of a brutal attack in Central Park. Based on the true story.
Why you should watch: Alright, I know this one isn't a documentary per se but guess what, it's making my list. This limited series directed once again by the incredible Ava Duvernay, is the true story of the exonerated five. I highly recommend watching it. Every minute of it will tear at your heart and soul. The performances are outstanding and you will be shocked at the injustice that unfolds.
When They See Us is available to stream on Netflix.