We've made it into the future with Star Trek: Discovery for season four! I was fortunate enough to participate in a series of roundtable interviews with the cast and showrunner of Star Trek: Discovery last month. First up, we've got our Captain, Sonequa Martin-Green, aka Michael Burnham, and our showrunner, Michelle Paradise. If you're unfamiliar with their work, here's a little background about each of these ladies.
Let's Fly with Sonequa Martin-Green
While my introduction to Sonequa Martin-Green was her role as Michael Burnham, she's got quite the resume of genre work. Aside from her role as Michael, she's probably best known outside of Star Trek for her role as Sasha Williams in The Walking Dead. She also has recurring roles as Tamara in Once Upon a Time and Courtney Wells in The Good Wife.
Sonequa's got quite a bit to say about what we can expect from Michael this season. I for one, am eager to watch her take the conn this year.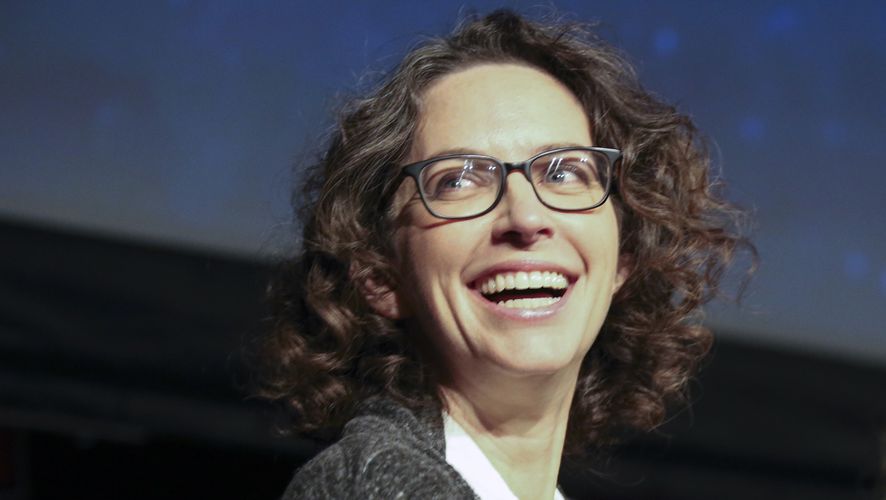 Let's Fly with Michelle Paradise
Executive producer Michelle Paradise has been running the ship at Star Trek: Discovery since season 2, episode 4. She served as co-executive producer for the rest of season 2, then took the reins as executive producer for season 3. Aside from producing Discovery, Michelle has also written six episodes of the series as well.
Prior to her tenure on Star Trek: Discovery, Michelle served as executive producer on Exes & Ohs and The Originals. Regardless of where you might have encountered Michelle's work previously, her work on Discovery is not to be missed. I personally am very impressed with the direction she is taking Discovery and can't wait to see what this season holds.
Now that you've had a primer on our leading ladies, watch the interview to find out more!
Thank you very much to the folks at Paramount and ViacomCBS for inviting Fangirlish to participate in these interviews! And an especially big thank you to Sonequa and Michelle for their time and thoughtful responses.
Are you ready to boldly go with the whole Disco crew this season? I know I am! You can get caught up on seasons 1-3 in the meantime on Paramount+.
Star Trek: Discovery season 4 premieres on November 18, 2021, on Paramount+.