Doing some last-minute shopping for your favorite Star Trek fan, but at a loss of what to get? Don't you worry; we've got you covered. Here are some fun goodies you can put under the tree for the Trek fan in your life. Best of all, these gifts should arrive in time for Christmas! 
1. Facemasks
While it's a bummer that we're still masking, you can do it the Starfleet way with these fantastic facemasks. Fortunately, there are masks for many iterations of Trek. Etsy seller DreamsIntoSeams has masks for The Original Series, Deep Space Nine, and my personal favorite, Voyager.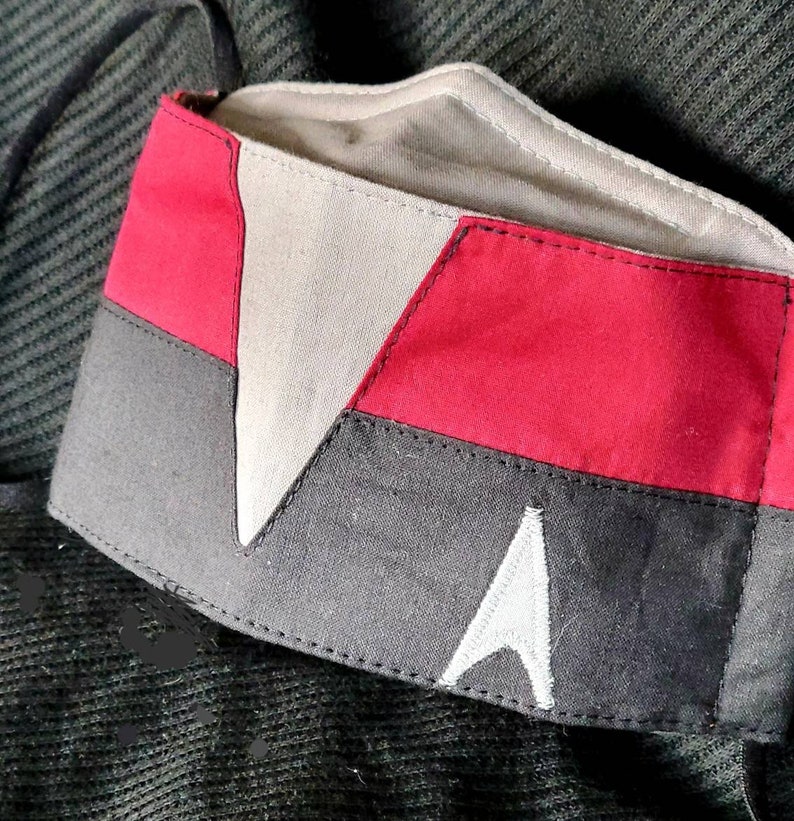 2. Sticker Stocking Stuffers
If you're looking to sweeten a stocking, stickers are a nice touch. Best of all, even if you don't know anything about Star Trek, with this random assortment of Star Trek stickers, your favorite Trekker is bound to find something they'll enjoy in this surprise sticker pack. With assortments as low as 10 and as big as 50, you can stuff a lot of stockings with these stickers!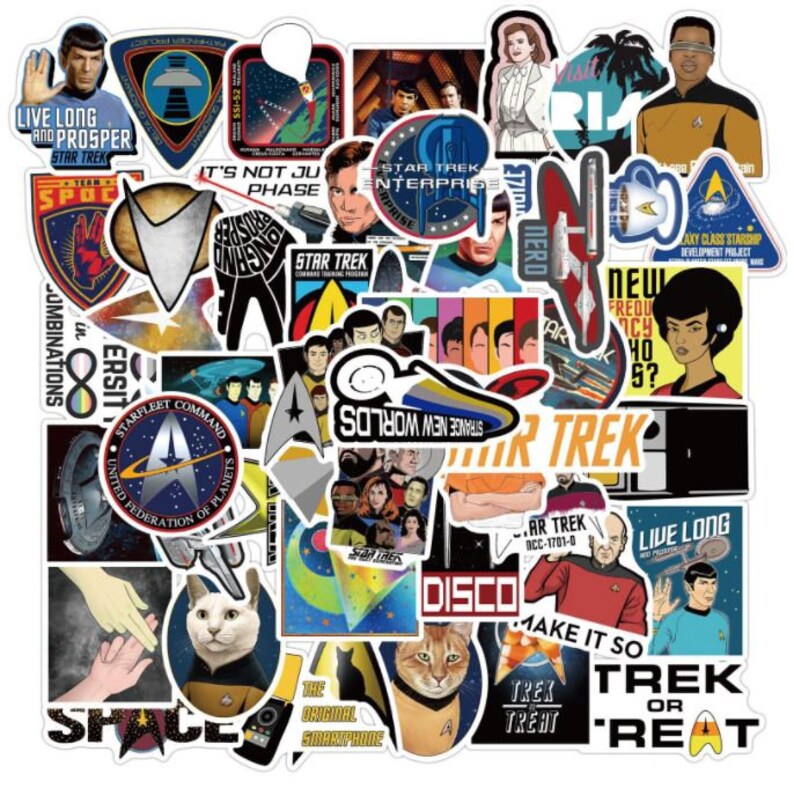 3. Stained Glass Star Trek
Would you like to class up the windows in your favorite Trek fan's office or home with a little geek chic? You'll definitely want to check out these Trek-inspired stained glass window clings. GeekOrthodoxArt makes an array of stained glass-style window clings with several different Federation ships.
Pick between the original Enterprise, the Enterprise D, Voyager, and the Discovery.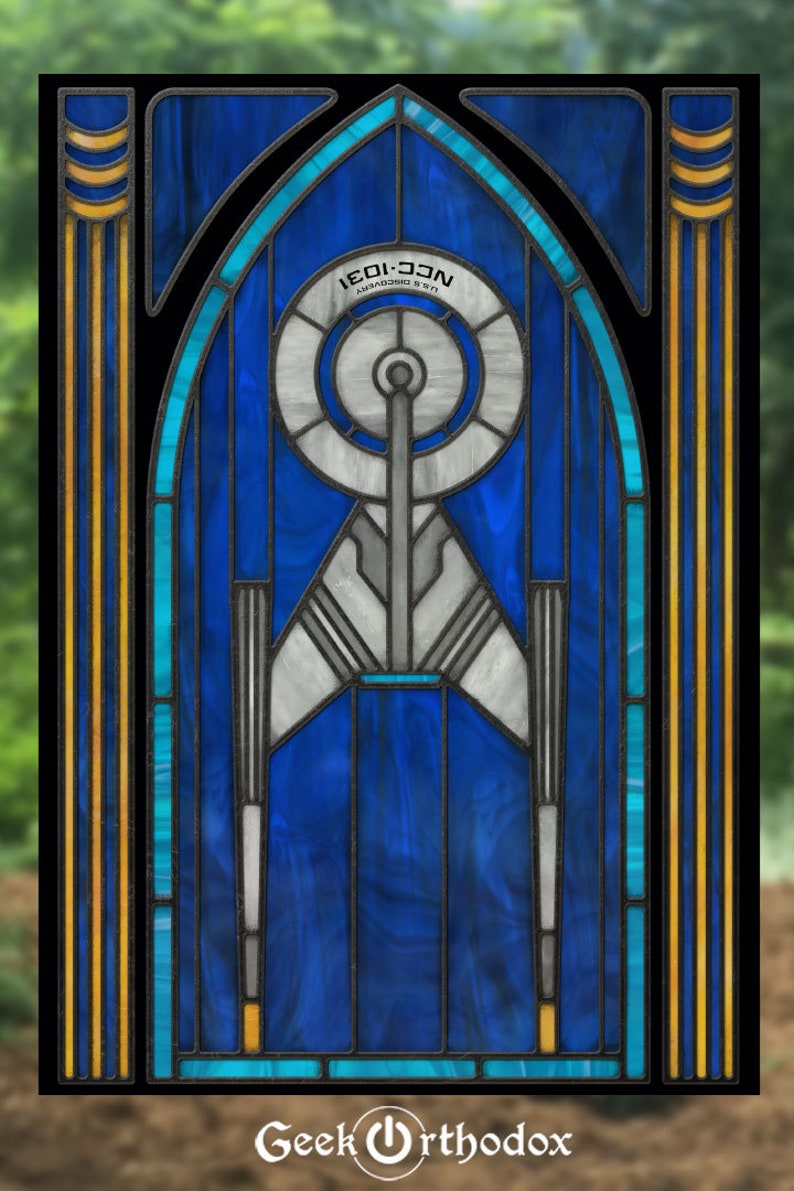 4. Trek the Tree
Hallmark doesn't have the corner on Star Trek Christmas ornaments. You can find a variety of Trek-inspired ornaments on Etsy. I'm particularly fond of this one with Mr. Spock. The classic Christmas sweater vibe is perfect this time of year.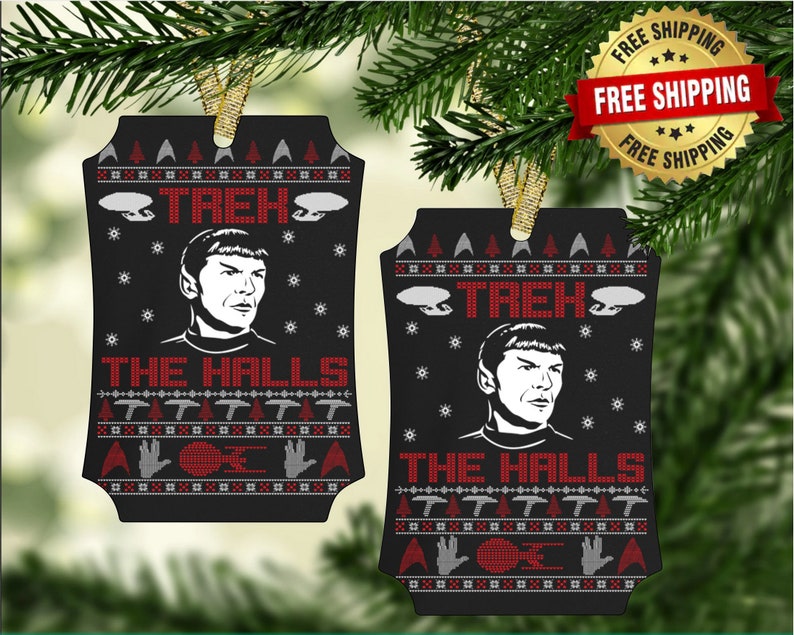 5. Trek your Friends and Family!
If you're looking for something truly unique for your favorite Trek fan, put them in the Captain's Chair. Seriously! There are several Etsy sellers offering custom Trek portraits, but sockandkeyportraits has digital delivery as soon as Christmas Eve. Your favorite Trek fan can stand on the bridge of the Enterprise D or take the conn of the original Enterprise.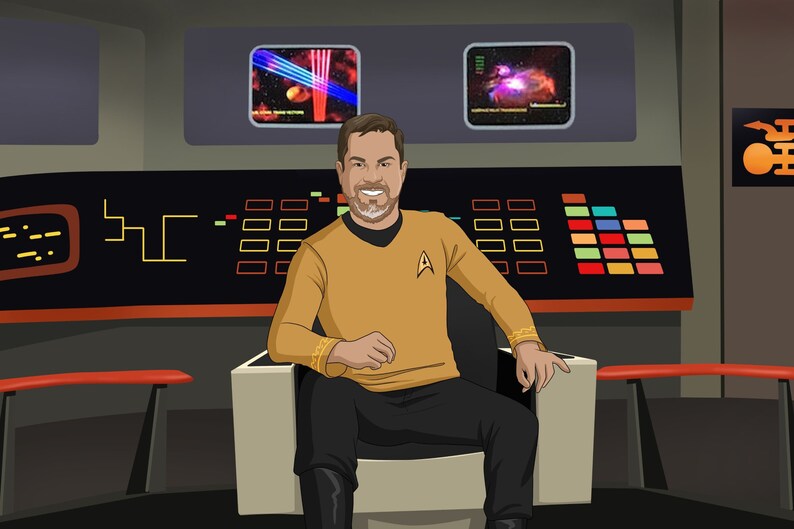 6. Drink Up on the Go, Lower Decks Style!
You can be a great friend and help your resident Trekkie get a jump on those healthy New Year's resolutions. Help them drink more water with the crew of the Cerritos! This stainless steel double-walled 20 oz tumbler comes in an assortment of Lower Decks designs, including Borg and Pakled! Plus with a Friends mash-up, you've got a truly unique gift.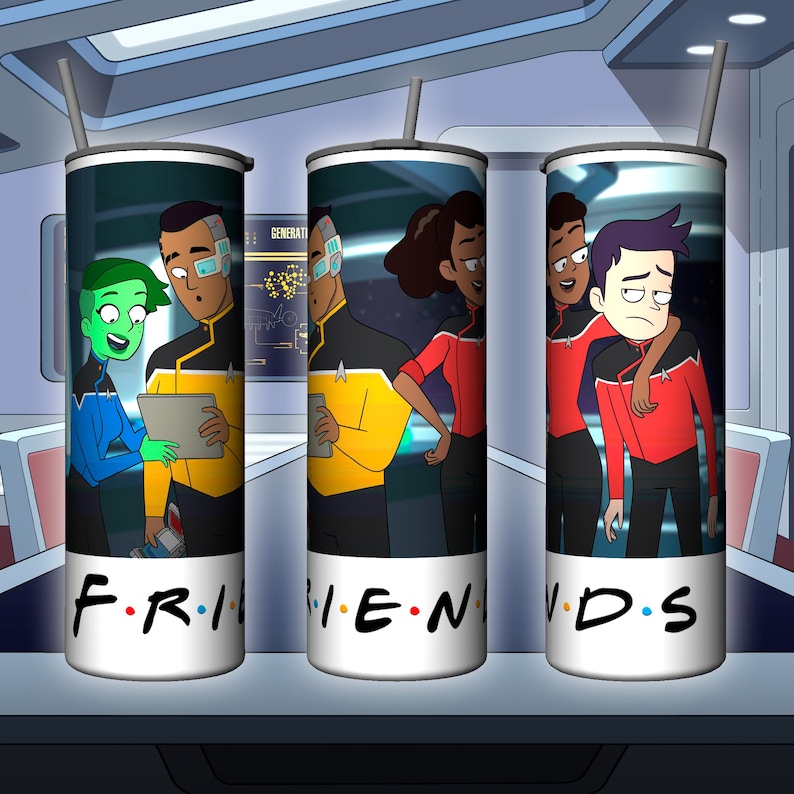 7. Cheers to Holiday Cheer!
Finally, we could all use a cup of cheer this time of year. These unique rocks glasses are perfect for feeling like you're at Quark's bar or Ten Forward while you kick your feet up with long winter's Trek-athon. The Trek fan in your life can pour up their favorite Trek-inspired cocktail or enjoy some good Scotch, neat, like Scotty. These glasses come in a set of four, perfect for raising a glass to the holiday season with your bridge crew.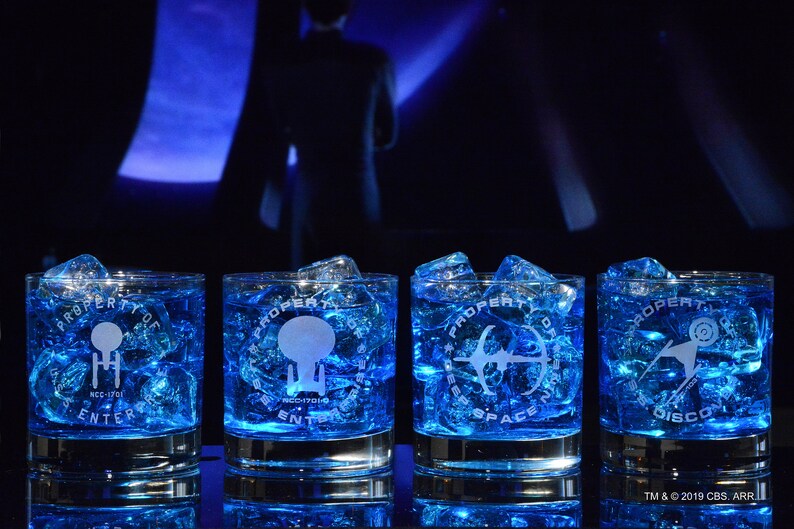 Do you have another gift idea for the Star Trek lovers in your life? Leave us a comment and point us in the right direction!
We love our Star Trek over here at Fangirlish, so be sure to check out our Star Trek section and join the conversation!