So The Blacklist: Redemption is over, and honestly I'm left with more questions than I had when it started. The big twist in "Whitehall: Conclusion" was that Howard was actually the villain behind everything. He framed Scottie by using the male escort she had hired to access the company bank account when her assistant wasn't looking. He made transactions for equipment to build the prototype that Whitehall was working on under her name, making it look like she was the one using the company for her own gain.
Scottie thought she was kidnapping Whitehall to keep him safe from Howard, but he and Howard were actually working together. So now Scottie has been arrested for these crimes, leaving an open door for Whitehall and Howard to control the Halycion company and build the quantum computing device that could compromise national security.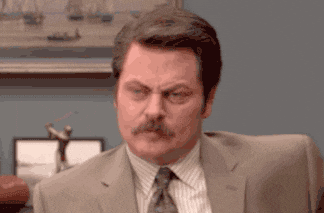 From the minute "Whitehall: Conclusion" started, anyone could see this twist coming a mile away. Howard was acting way too confident, and Scottie acting way too confused for her to be the one behind everything. Which honestly leaves me pretty disappointed. From the opening scene of Redemption when Tom first met Howard he acted so mysterious and shady that it seemed like he would obviously be the bad guy, so I was hoping they would go in another direction. I would have preferred to see them turn Scottie into a full blown villain who had tried to kill her husband and had a plot to threaten national security.
Instead, she just ended up being completely blind sided by Howard, looking incredibly weak as he walked in the front door and overtook the company with hardly even a fight. He had been making transactions through the company under her name for months, building an entire facility for Whitehall to work in without her even noticing. Instead of being an unexpected plot twist, it just took Scottie's power away from her and gave it to her husband, the male character. That's a really disappointing way to possibly end a series that could have had an explosive ending.
It also leaves me wondering, what was Tom's purpose in this? The plan that Howard had put together didn't really seem to have needed Tom to infiltrate the company and gain Scottie's trust anyway. The only reason Scottie was able to find Howard and capture him was because Tom lead her to where he was hiding. If Howard had just skipped that whole part of the process and walked in the front door and taken over the company it would have accomplished the same goal.
The whole mission that Howard gave Tom was to find out what Scottie was hiding, but she wasn't hiding anything. Howard already had Whitehall, and his plan was in motion. He didn't need Tom to do it, so what was the point? Tom already knew that Howard and Scottie were his parents, he didn't find out anything new about his past in infiltrating the company and gaining Scottie's trust whatsoever.
I thought the point of Redemption was to answer the questions about Tom's past, not to bring in his father as a new villain for basically no reason, which is what we got in "Whitehall: Conclusion". They didn't even give us any new answers about Tom's past, because we already knew Scottie was his mother before the show started, and they didn't reveal anything more.
The end product of the series was Tom helping to put his father, apparently a major criminal, in charge of the company in the perfect position to threaten national security, but what did that do for Tom's character development? At the start, the point of the series was to redeem Tom and answer the lingering questions about his past, none of which was accomplished.
Now, I'm not saying that it wasn't an enjoyable series, it was, and it had some great moments and quite a few good episodes, but "Whitehall: Conclusion" left me wondering what the point of Redemption actually was. It served its purpose of getting us through The Blacklist hiatus, but I was hoping it would do a lot more than that.
However, now that Redemption is over, that means The Blacklist is finally back! We survived the hiatus! The last part of season 4 kicks off with a 2 hour event next Thursday at 9:00 PM, and from the trailer it looks like Red is in way over his head. Kaplan is finally coming back, and he's in for a world of hurt. We'll get to see why Dembe ran off, if he really poisoned Red, and what his motive was if he did. I'm almost positive it has to do with what Red did to Kate. Check out the trailer for "Dembe Zuma" and "Requiem" below, and I'll see you all back here on Thursday night!
The Blacklist returns Thursday at 9/8c on NBC.