Blindspot will return to our screens in a short time, just over a month and a half (Friday, Oct. 27 on NBC). Are you excited? We can't wait! All the Blindspot team has earned our love, specially Jane and Weller, and we need them back as soon as possible. While that happens, we can have fun sharing the 5 things we want from Blindspot season 3.
Here we go!
Flashbacks Jeller
After the two-year jump in time at the season finale, we found many surprises, including that Weller and Jane are married and something happened that put their relationship to the test, damaging their trust again. So in those two years they married, but returned to the beginning of season 2 as to the state of their relationship.
The fans deserve to see those key moments that brought them there, including their wedding. And since in the present it seems like the couple is going to have problems to deal with, we need to see those important moments to understand better where both of them are coming from and, in addition, they'll be a great consolation in the difficult moments. It's a win-win!.
Girl power!
An episode from season 2 showed us that teams formed within the team could be different and work as always. We had Jane and Zapata as partners, until then the relationship between them had been tense, but starting from there we saw a really nice friendship between them.
We want more of this! More of these strong women showing their friendship and rapport inside and outside the team, leaning on each other, telling each other what is happening in their lives…in short, we want see more of this friendship and we want to see them in more occasions teaming up together, both need a friend and form a duo that works very well.
Much more Patterson and Rich Dotcom
In an action show where fighting is the order of the day, I love that they always find a place to show that to be a badass woman you don't need to kick asses literally, and an example of it is Patterson. She's essential in the team, someone very strong, able to defend herself when she should, as we already saw in season 2, but her field of knowledge is more technological, more intellectual, she kicks ass in a different way, being just as badass as everyone else.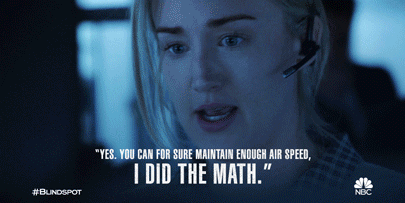 In addition, Patterson is a beautiful and wonderful unicorn. We always need more Patterson in our lives!.
On the other hand, Rich is that kind of jerk who you can't stop laughing with, every time he appears the team ends up in funny situations (we will never forget that dance between Rich and Kurt in Season 2. EPIC). Plus, in every intelligent and sharp remark of his there are truths that sometimes cut the characters in the deepest.
His irony, humor and rivalry with the team make him one of the best characters. Apart from all this, he ships Jeller. What more can we ask?.
Zapata/Reade Relationship
Last season we saw a "dance" between these two characters, so much of a dance, that, to be honest, we ended up dizzy…until we come to the conclusion that they're made for each other but must overcome several personal demons.
Zapata is very afraid that what she has with Reade is something real, because that would mean a risk for her, she would have to open up, really open to someone, something could go wrong, her heart could be broken…she would risk everything without a guarantee of success. But that's love, jump with your eyes closed hoping that your soul mate is there to catch you.
Reade is also afraid but, he dared for a moment to take THAT step, but with Zapata's rejection, the fears returned and he wondered if it was worth…now he still doesn't dare to take the step again for fear of a new rejection.
Despite the situation, I think that the possibility of Reade going to Quantico, has been able to move the situation, giving it a necessary push and I hope that we see how this relationship continues in the new season.
Reboot
The key to Blindspot's success was the mystery of Jane's tattoos, something that faded a bit this past season because of Shepherd and her plan. Once the whole issue with Shepherd ended, the tattoos also looked like something that had gone down in history. But the jump in time gave us a surprise showing us a new layer of tattoos literally, in Jane's skin.
This seems like a promise that the formula that was key to the success of this show is back. I'm crossing my fingers for that, I think it's something that the show and the spectators need, to return to the tattoos again with an enemy on the horizon like Roman, with so much connection to the team.
By the way, I also wish to see much more Roman, now, as an enemy. Jane has a connection with him, not only before they erased her memory, but also after that, because she believed in him. This situation is also an interesting dilemma to Kurt since he loves Jane and knows that she wants to believe that there is something that can be saved in her brother.
That's 5 things we want from Blindspot Season 3. Do you agree or do you want to see something else? Let us know your opinion in the comments below!
Blindspot returns to NBC on Friday, Oct. 27 at 8/7c.