We got a chance to speak with the cast and crew of Sky One's A Discovery of Witches at San Diego Comic Con and they've got a lot to say about the exciting, romantic (yes, romantic), and adventurous story based on Deborah Harkness' book.
Now, it's always hard to turn a book into a show. There are expectations from the readers, goals that have to be met, and things that have to be changed for a visual medium. For this book in particular, A Discovery of Witches had to expand on the story told.
In the books we are guided through this world of magic and wonder from the eyes of Diana, the witch who discovers an old tome while dealing with the fact that she's immensely powerful and that the witches, vampires, and the rest of the lot don't like each other one bit.
We experience everything that happens to Diana from her eyes when we read the book. The show is an expansion where we get to see and experience what multiple characters are doing when Diana is not with them. And that speaks of a good adaptation.
According to Owen Teale, who plays Peter Know, "The book is very much seen through the eyes of Diana and how she experiences the world. When you then create a television series you have to take those world that only exist when she's with them and you have to give them backstories so they have the integrity of wherever we go, they have their own stories."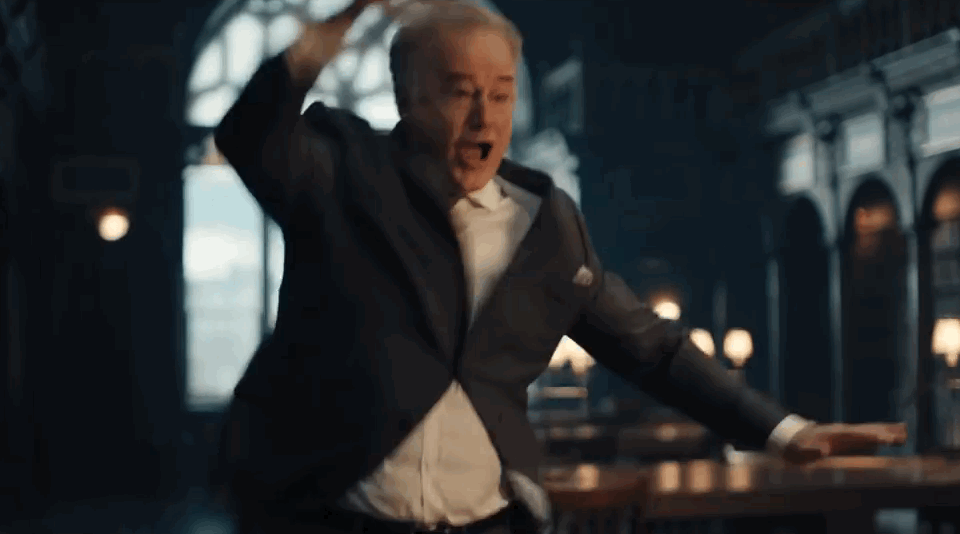 Deborah Harkness, the creator of this amazing series, continued to talk on the creation of this book by explaining where the idea came from initially. Harkness broke down the fact that we don't get to see stories about women in their 30's. Sure you see stories of teenage girls and the discoveries they make in their early 20's when they are thrust into this world.
Then come the stories of older women. We're always gifted with stories of women having breakdowns, spiralling out of control and having to restart their lives from the ground up. But we never get to see that in-between. That sweet spot when you're 30.
"I loved being in my 30's," Harkness explained with not an inch of regret. "You got the sense that you kind of knew something but you had a long time to look forward to. And I thought, "Why doesn't anyone explore that?"
So she ran with it. She created a world where the titular character is a women in her 30's, whose got the sense that she knows some things but has a whole lot of time to look forward to. And she doesn't stop there. To make this world rich, to make it even more worthwhile, she includes stories about various people in different stages of their lives, be that 20, 30, or 40 year old women & men.
That's where Alex Kingston (Sara Bishop) and Valarie Pettiford (Emily Mather) come in. They are Diana's guardians, her mothers, her teachers. Oh and they just so happen to be gay older women who are happily living together and are witches. Yes, gay witches. You heard me right.
Sara Bishop and Emily Mather raised a brilliant and talent women. And the part they played in the book and the part they now play in the show, has nothing to do with them being gay.
Valarie Pettiford worded it perfectly when she said, "It had nothing to do with being lesbians, at all. It was about love. A relationship. Us raising this incredible child that went through this horrific journey with her parents being murdered."
And it's refreshing AF.
They're not hiding their relationship from the world. They're proud. They're happy. And they're the kind of queer relationships we deserve on TV. Hell, the only thing that they're hiding is that they have magic like the rest of the magical creatures of their world because humans aren't ready for that.
Let's backtrack a little on why we're so damn happy with this queer relationship. A Discovery of Witches allowed and encouraged Kingston and Pettiford to help create the characters that they wanted, the home they raised Diana in, and the kind of women they would present themselves to the world.
Case in point, pussyhats.
This symbol of the women's rights movement was important to both Kingston and Pettiford because they attended the Women's March and they agreed that these would be exactly something that Sara and Emily would do. They hit a wall with one of the executive producers of A Discovery of Witches.
Kingston clarified by saying that she was told, "You can't do that. It's political. You can't do that. It's anti-Trump." That baffled Kingston. "And I was like, "It's not anti-Trump. It's the Women's movement and if we are living today, in this world, we would have those hats."
One conversation later with Deborah Harkness, and they got the pussyhats. Pussyhats for when they're coming home from a bit of shopping, proof of the kind of women they are and how they're not afraid to show the world how they feel. And pussyhats in a picture inside of their home from the actual Women's March they both attended.
And it's pretty damn amazing, perfect, and gives my queer heart even more of a reason to watch this show.
The final reason I'd love to give you, before you watch the interviews because I've been going on too long but god, do I love this show, is Teresa Palmers (Diana Bishop) comments on the first time she got to meet Diana and the chemistry tests she had with Matthew Goode aka her love interest Matthew Clairmont in the show.
"I had to be Diana. I was so connected to her in every way." So much so that she blew through the audiobook the first chance she got.
And then there's Matthew.
"Straight away, we were laughing. We were such goofballs together, "Palmer explained, laughing herself, "We were interacting in a way that felt organic and fluid." And it got to the point where the director had to chance some things to rework the scenes because they were laughing so much.
That right there is golden. That right there is a reason to watch this show. And that right there is why you should check out their interviews below!
Check out the interviews with the cast & creator of A Discovery of Witches below:
A Discovery of Witches premieres September 2018 on Sky One.