When the sun goes down, and the band won't play, I'll always remember us this way…..
Don't sleep on the latest remake of A Star is Born. It's top shelf tequila and will leave you delirious and hung over in a good way.  Who doesn't love a GOOD love story? I mean, it's been a while right? I kind of thought Hollywood had forgotten how to write one, but then this landed in my lap. Like a delicious piece of dark chocolate, and a glass of Merlot. Let's not forget the soundtrack, which is better than anything out right now. It's raw, it's real and will have you singing a long with Lady GaGa, though, admittedly not as well. Ha! Don't get it twisted, in the shower I sound just like her. Haters gonna hate.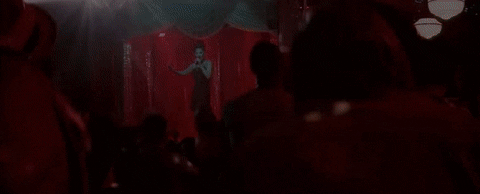 Bradley Cooper's directorial debut is phenomenal! Guys, he will be at the Oscars with Lady GaGa arm in arm, and it will be the stuff of movie legend.
Mark My Words, if they don't win for best original screen play and best actress in a drama or musical I WILL LIGHT FIRES!  Metaphorical ones of course because arson is never the answer.
However, both Judy Garland and Barbra Streisand should be proud and in awe of this latest iteration of A Star is Born.  It's about a troubled rock star, (Cooper) who is fading fast, until he meets a girl, (GaGa) who wakes him up from this depression he's been in. Cooper realizes, from the moment he lays eyes on her, that she will be a star.  Cooper plays a character named Jackson Maine, who is a bonafide rockstar.  He meets Allie (played by Gaga) at a Drag bar one night, where she preforms as a singer. He is mesmerized by her talent and decides to take her under his wing as his protégé. Allie is able to see past the façade Jackson puts on to the public; she knows he is vulnerable and hurting and she does her best to help heal him.
We all know how this is gonna end right?
Bradley Cooper shines on screen as a man who has seen it all, living a life of fame and sometimes fortune. Cooper is an alcoholic, pill popper, and he is plagued by demons both past and present.
At its core, this movie is about two people who love each other, but what if that love isn't enough to keep you together? What if your soul mate is so damaged by the world that they cannot be helped or healed? Then what do you do? Jackson finds this unexpected light in Allie and she does not disappoint. Allie does become a huge star, and Jackson is proud of her and seemingly jealous at times.  He knew it would come to this, we as the audience knew it would come to this, yet we don't want their story to be over.
Tell me something boy, aren't you tired tryin' to fill that void? Or do you need more? Ain't it hard keeping it so hardcore?  I'm falling, in all the good times, I find myself longing for change  And in the bad times I fear myself I'm off the deep end, watch as I dive in I'll never meet the ground, Crash through the surface, where they can't hurt us We're far from the shallow now.

As a woman I could relate to Allie wanting to help him, even when she knows it won't do any good.  HE HAS TO WANT TO HELP HIMSELF!  That's what I kept screaming, in the darkness at the movie screen!
I have seen all the other adaptations of A Star is Born, and there have been three, for those keeping count. This one is my favorite. Hands down.
The music is lovely, heartbreaking, and who knew Cooper could carry a tune? Who knew the on screen chemistry between him and GaGa would have me in tears and IN MY HEAD about how their love story plays out?
That is what this movie is really about, guys. LOVE.  Its about someone really SEEING YOU. How often do we as human beings wish that someone would just SEE US? Our true magical beings. OUR ESSCENCE.  The ones we so often try to hide away, afraid for others to look too deep.  Its terrifying being real and raw and open. Cooper sees Gaga and she sees him.
I won't spoil too much more, except to say it's the perfect movie to see this weekend with your boo or your girlfriends. You will be sobbing! And relating to these two beautiful souls flickering on the screen. Trust me, a stop your local pub or wine bar might need to be added to your night after this movie is over.  I love to discuss and reflect okay? It's what I do and I'M GOOD AT IT.
Go see this movie!  Bradley Cooper is eye candy and both he and GaGa embody these roles in the most magnificent way. Trust me you will be singing "I'll never love again" in the shower and no one will be able to tell you that you did not just SLAY.
A Star Is Born is now playing in theaters, hit me down below with your comments and thoughts on this movie. 
All gifs courtesy of Tumblr.