Lately, Netflix has been in the business of delivering rom coms that you not only want to play over and over again, but that feel empowering and smart for the people in them, and the ones who watch them. From To All the Boys I've Loved Before to Always Be My Maybe, Falling Inn Love joins this rom com fam this August the 29th. And we can promise you one thing, you're going to love Falling Inn Love!
This rom com tells the story of a 30 something city girl who seemingly has everything. Gabriela (played by Christina Milian) has the boyfriend, the bod, the job, and ambitions coming out of her pores. But like every picture perfect scenario, it really isn't when you throw a magnifying glass at it. Her boyfriend is a jerk afraid of commitment, no one listens to her at work, and it takes winning an inn across the world to set her on an unforgettable journey to find love (in the form of Adam Demos 'Jake') and in herself.
We got a chance to speak with Christina Milian and Adam Demos about Falling Inn Love, playing a Latina female lead, and paving the way with a new kind of male lead that embraces some stereotypes and shies away from others. And trust us, if you weren't on board before, you will after this interview.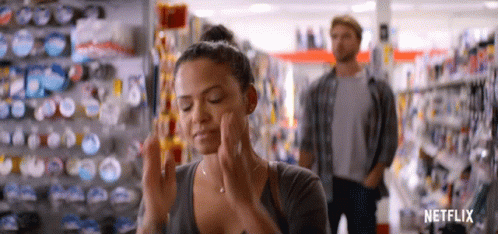 Let's start off with Milian's Latina character Gabriela Diaz. She's a rarity; something more mysterious than a blue corn moon, and usually only seen from the likes of Jennifer Lopez; you know, the one Latina most movie goers know. No shade to JLo but it's true. Milian's character just IS Latina. No ifs, ands, or buts about it. And that is really important to Milian.
"Just as a woman in general, but also because of her heritage, we know Latinas have a different kind of attitude and approach of life in general, I believe that's how I feel, from my own culture and from my family and how I see how we react with each other, what we live for, and live off of," Milian explained before continuing, "But I think it was also important as a woman to make sure that we didn't create this character that was so spicy or so mean, or anything like that kind of gives you the idea that if you're in control of your life, that you have to have an attitude adjustment. "
At the heart of it all Milian's character is a "fish out of water." Who wouldn't be after winning an inn that isn't what it seems and running into the man she's destined to fall for at the local greenhouse, coffee shop, or home renovating store.
"You know, I think with her character she's like a fish out of water. She's got the ingredients, and she's trying something new. And, you know, sometimes we're working with things in life that, you know, people show you around by proof; showing that you can trust them to gain your trust."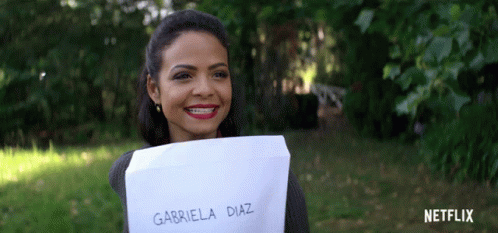 Ultimately it goes back to her being Latina and what kind of woman that is coming into this new environment with Jake, the friends she makes along the way, and the people who make up this town. "So, yeah, being Latina and playing, you know, a woman of culture and, you know, a city girl, all of that I enjoyed representing that, and making sure that there's a likeability of even the strong, self sufficient woman and also being open to learning more about herself. That was really important and staying true to that was really important."
Playing opposite Christina Milian is Adam Demos, our stereotype-breaking love interest. His character Jake is the opposite of Gabriela. He loves his home in New Zealand, has nothing or no one to hold him back from what he wants, and has a history of his own that defines him in this small town. Meeting Gabriela changes things for Jake, and sets him on a road to discovering that maybe he's not as put together as he'd like to think.
According to Demos, "Just what's different about him is that he's not…he's got that history there with his past relationship. The memories of all that that he's sort of holding onto. And he's a very interesting guy, and I think what's great about it is when he meets her eventually, we all like to be challenged if you know what I mean," Demos explained before further clarifying on how different his character is from the rom com standard, "I think he finally realizes that he's in that point in his life that it's [Gabriela, change, pushing himself] what he needs. She brings that out in him. So I like that he can be stuck in his ways, for the right reasons, you know? There's this emotional thing that he went through, but then being able to see this beacon of light and what was truly in front of him, it was pretty cool for me."
In case you weren't sure, that beacon of hope for Jake is Gabriela.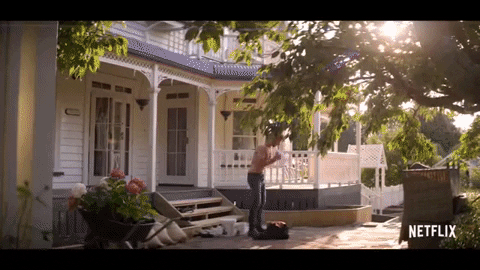 Milian interjected with her thoughts on how Adam's character is more than just a hot bod. I know, it is possible in rom coms for the male lead to be more than a hot bod with abs and it happens in Falling Inn Love, "It really mattered to Adam that he wasn't just playing some typical role or some joker. It wasn't just about him being an attractive guy for women to swoon over, anything like that. He was like, "How can we make this different, what can make me challenge myself to be more excited and to take on this role and make it better than what it already is." And we already loved it too. So I appreciate his thought and his thinking towards playing him."
And when asked about their characters connection, both immediately went for how strong their characters are and how they challenge each other without stepping over each other; a game changing distinction for rom coms in general.
"The way that she carries herself challenges him to discover things about himself," Adam's clarified before continuing with, "I think that's what it was. Sometimes it takes a certain person to shine the truth. She was the one that really challenged him and then made him see what he truly wants."
Swoon alert.
Milian was on the same track as her costar.
"I think for Gabriela, I think Jake was really there for her. I think she equally was there, for him when he didn't even know he needed it; the two of them. And it was just so unexpected."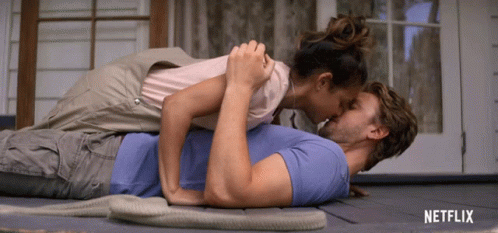 And that's what makes these two characters and their love story so unique and worth while. They are equals, still trying to figure things out, while standing by each other's side. They are partners who see the best in each other. And they are welcome challenges to each other to grow, change, and learn a little bit more about the world and the people in it.
Falling Inn Love premieres August 29, 2019 on Netflix.