Our heroes found out who the paragons that will be saving the future actually are while a quarter of the crew is off saving Supermen or trying to resurrect Oliver like the universes aren't ending. The latter has plenty of time, right? Right?!
Here are 19 favorite moments from Crisis on Infinite Earths: Part Two from someone who only watches Batwoman and Legends of Tomorrow. It's bound to be fun and a little bit weird. Let's begin!
1. Mick taking care of Jonathan.
The comedic timing on this scene was brilliant and makes me miss Legends of Tomorrow. The side eye from Clark and the nod of "yeah, he's got this" from Lois made this moment even better! Mick Rory, baby whisperer, M.D.
2. Kate having Kara's back.
This is Lex Luthor and Kate Kane is treating him like the turd he is. #ImLiving. That's what you do when creepers like him are around and what you do for your friends when you have their backs! P.S. Need more female friendships, stat!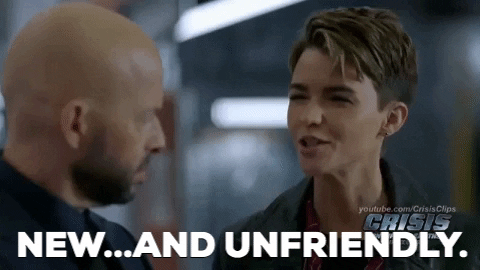 3. Dat Westallen scene tho.
I haven't watched The Flash in a bit so excuse for saying this but…WESTALLEN WAS HELLA CUTE IN THIS SCENE! Look at Iris in her eternal glory having her boos back as he faces a world ending crisis. And then that line from Iris. Swoon alert. Let's switch spots Barry! I want to be swept off my feet by Iris!
4. Kara knocking down the DOOR.
I commend Kara for her restraint as she patiently waited for Kate to unlock the door to the House of Wayne. Any thought of possibly entering the house in a sneaky sort of way went out the window with one firm kick. *dreamy sigh* I love me some badass women!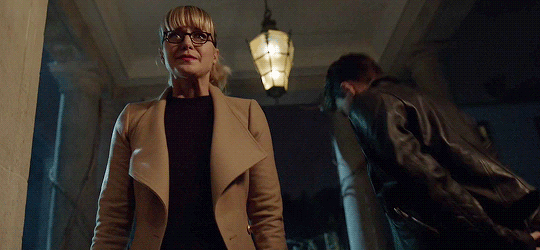 5. HEARING MY BRUCE WAYNE.
I grew up with this Bruce Wayne. Sure, this version ended up being evil but I can't help but feel giddy and full of joy at hearing his voice. I want more, please and thank you. P.S. I most definitely went and watched the OG cartoons with MY Bruce Wayne after this episode!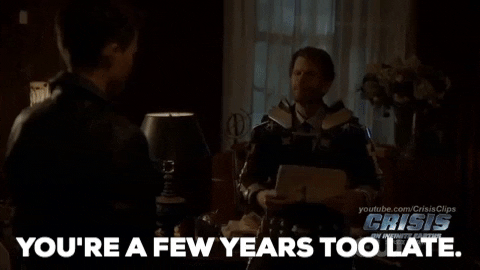 6. Barry and Mia having no time for the Monitor's shit or Constantine's!
I love how these two are united AF in their effort to bring back Oliver. Sure, the universes are literally ending and time is of the essence, but fuck it. Gotta bring back Oliver and set things right. The end of destiny can wait! Right?!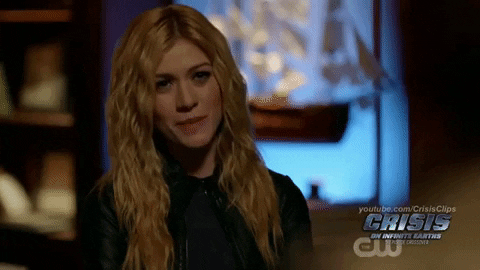 7. Lois having the hots for Tom Welling.
Girl, same. Tom Welling was looking mighty fine and age has only made him better. Queue Lois imagining/making a reality of her Clark Kent in flannel and chopping wood. Man, the woman has got it good. Her little smile after her Clark looked at her made this moment even funnier!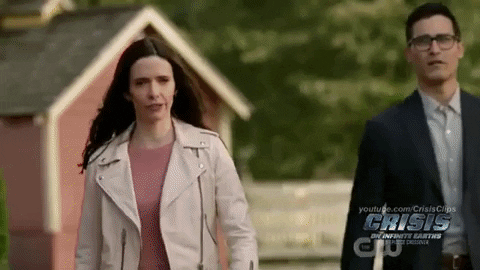 8. Clois goodness in our lives again.
My Smallville heart has been fed Clois goodness! My crops have been watered by her calling him "Smallville." My acne has cleared when they held hands and went off to take care of their daughters. I'm just happy to see these two and relive my teen years just a bit.
9. Mick reading erotica to Jonathan.
Mick Rory, baby whisperer was back at it again when reading his erotic romance novel to baby Jonathan. Would Lois and Clark appreciated it? Ehhhh maybe not. But the sudden horror of realization on Ray's face was priceless and something I won't get over anytime soon. Also, thank you for giving me a little Captain Cold, The CW! Miss him!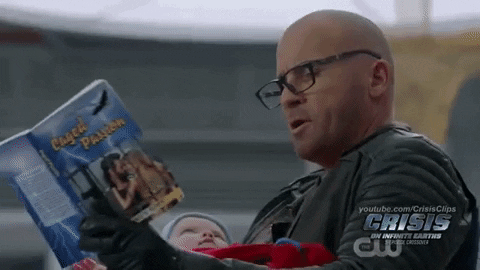 10. Lois clicking with other Clark Kent.
I'm going to be honest, I haven't liked this version of Lois. I just wasn't clicking with her and here she is stealing another Clark Kent's heart while stealing mine. I'm down for more of her, especially if she's going to be this supportive to any Clark that comes her way and badass in her own right.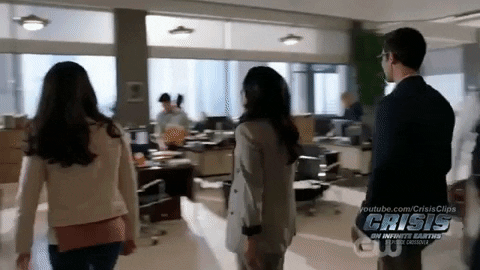 11. Luke Fox walking around with his shirt all open like a creeper.
What else is there to say besides Kate is going to have a hard time looking at Luke when she gets back to her Luke because she knows what's under that shirt and what he'd look like with ridiculous facial hair. And this isn't me saying this because I think Kate is bi. No. This is me saying this because this Fox is wildly different from the one Kate knows.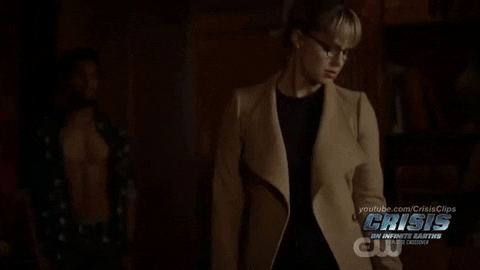 12. Lois and Iris working together.
I didn't know that I needed this dream team til this very moment. They both had each others backs through thick and thin and threw themselves into helping the other without a moments hesitation. This is what I want to see when it comes to friendships on The CW. And I don't want this just during the crossovers. Give me this ALL. YEAR. LONG.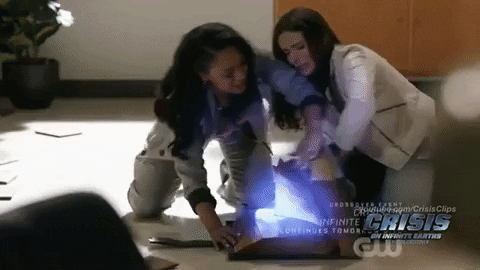 13. Mia and Sara fighting together.
Here is The CW giving me more badass women kicking ass together. It's beautiful and I need more of it, especially if Mia is going to be in spin-off territory. Like Lois and Iris, don't let moments like this only happening during crossovers. I want ass kicking every day of the week!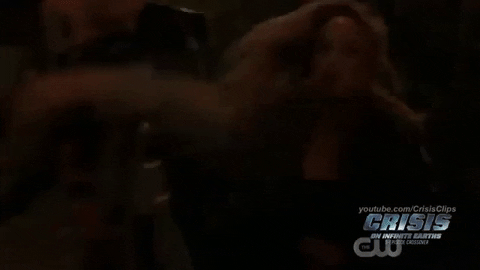 14. Oliver's body coming back with no soul. Oops.
Who would've thought that Oliver would come back like this? Oh wait. EVERYONE THOUGHT IT. *face palm* Good thing Sara was ready to knock soulless Oliver the fuck out. And I've got to admit that it's a cool flip of things where Sara is the one to help Oliver after he fought to get her soul back as well.
15. Kate having Kara's back again.
Kate just found out that her cousin is alive and without hesitation she throws herself between him and Kara. Doesn't matter that he's family. Kara is her friend and she's going to have her back. I do hate that this moment might've influenced Kate to grab that bit of kryptonite just in case. But…we're gonna continue pretending it didn't happen until the shit hits the fan.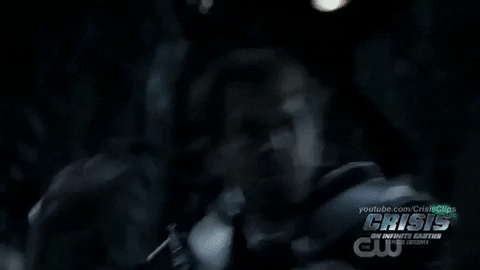 16. Kara thinking Ray is jacked.
The reactions on both Clark faces are the complete opposite and I can't stop laughing about it. I don't think this was Kara having the hots for her pseudo cousin either. It was just a fact. Ray looked jacked and Kara has eyes. Hence, "Ray, you are looking jacked."
17. Kate being the paragon of courage.
Kate's the future and I'm crying. Again, ignore the snatching of kryptonite, I'm proud of Kate and how far she's come in so little time. If this is her at the beginning of her heroes journey, imagine when she's got a couple years under her belt?
18. Kate and Kara being drinking buddies.
We're going to completely forget what Kate had in her possession at the end of this scene. It was just two drinking buddies taking some time off. Do you hear me, world? TWO BUDDIES THAT YOU BETTER NOT FUCK OVER, THE CW! *makes "watching you" hand signal*
19. That Kate and Beth pic.
It's kind of shocking to think that somewhere out there Kate and Beth grew up together and were happy, especially with how different our Beth is compared to the young woman in this picture. If anything, it gives Kate hope that her sister is still in there, somewhere.
Crisis on Infinite Earths continues tonight at 8/7c on The CW.