Fangirlish was born out of fandom. It was born out of a love for fandom, the influence of fandom, and the way that fandom could influenced us. Fandom made our lives change. It changed the trajectory of our lives.
But what fandoms influenced us the most?
Erin: For me it was the end of Twilight. I know that sounds weird, but Twilight is what started my fandom journey. It's so interesting to me – how Summit treated fans and propelled the fandom movement. Twilight came at an interesting time in life – right at the crossroads of social media and fandom. It helped to propel the start of fandom influencers, fansites, fan everything. When Twilight ended, I felt a little lost. I'd spent so much time devoted to Twilight, that I didn't know what was next.
But I think Twilight started a change in the entertainment industry. Summit showed up for fans every single day, which is why fans showed up for Summit. The cast of Twilight showed up for the fans. Twilight was a thing all its own and it changed me  and fandom for the better.
Lizzie: Attending my first SDCC (and second, and third, and fourth). I thought I knew how big fandoms could get, but to then see so many fandoms coming together, it was amazing, and the type of experience I don't think I can actually put into words.
Lyra: The Olicity fandom brought me back into writing and set me on the path I'm on today when it comes to my work. It is one of the biggest influences of my life even though things turned sour on the show for me and I fell out of love with the show in general.
McKenzie: What impacted me the most was the #SaveTimeless campaign. Watching everyone devote their blood sweat and tears into something and being able to save a show from cancellation twice. That is unheard of. I have never been a part of anything like it and I doubt I will again. 
Jasmine: The ending of Fifty Shades.  It was the first fandom I was actively involved in so when it was over, I truly felt sad. As I said earlier, I made a lot of friends and had so much fun so it was hard to see it end.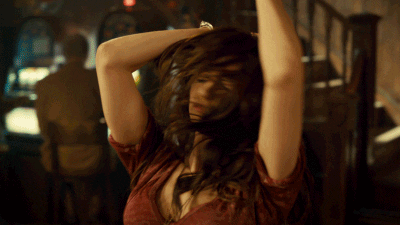 Julie: The Olicity fandom was the first one I've ever actively participated in and it inspired me to write fanfiction for the first time. And I met in the Jaime and Brienne fandom (Game of Thrones) friends in real life when we met from all over the country to go to Con of Thrones. Both fandoms have led to life-long friendships, some in real life. 
Grace: Watching the #FightForWynonna movement happen blew my mind. I had only recently discovered and binged the show when news first broke that we may not be able to get the fourth season that we were promised. So I wrote an article about the fan campaign of Wynonna Earp and various other shows. You can say the rest is history: I started writing for Fangirlish soon after and we also got #WinForWynonna. 
Shana: I mean, I'm repeating myself a lot here? But Darvey happened.
What fandom influenced you the most?