Music. We couldn't live without it. It sets a mood. It sets a tone. It changes things.
When we're looking back over the past decade we have to say that One Direction made major changes to the music scene this past decade and ignited the return of boy bands. One Direction set a trend.
Who was the most influential band of the decade for you?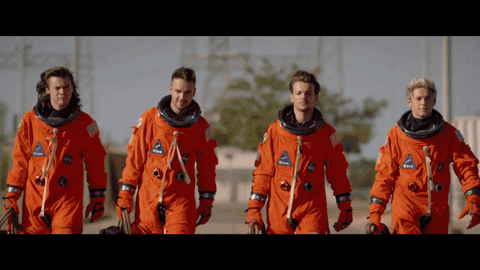 Erin: One Direction. One Direction changed music this past decade. One Direction changed the boy band mold this past decade. They ignited a following around the world, hanging on their every move, and made the world take notice. They are talented and deeply driven individuals. They were able to influence outside of music – their merchandise being popular, but also they ignited a fan fiction craze on a different level than we had seen. The band went on to successful solo careers and still has their fandom hanging on for a reunion (me included). Social Media has helped them rise to a different level and we're impressed as fuck by what they have accomplished.
Lizzie: I mean, I'm not actually that much of a music person outside of showtunes, like Julie, but even I have to say One Direction here. 
Lyra: I arrived at the fandom pretty late in the game but I'm going to say One Direction and BTS. They are game changing boy bands who have defined this past decade with their moves, creativity, and killer vocals.
Jasmine: At the risk of repeating what everyone else has already said, I'm going with One Direction as well. They're group was amazing and as someone who did my damndest to try and not become a fan, they were just so talented I could not avoid them. Obviously, Harry is the main one who pulled me in which by the way I have my sister to thank for that, but I can't help it because he is just so gorgeous and has a beautiful soul. I was sad 1D broke up but they're fans are still riding with them even now that they've gone solo.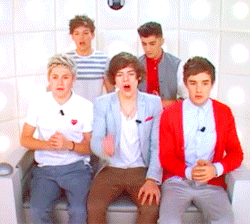 McKenzie: I don't listen to either of their music but One Direction and BTS. They have just blown everything out of the water. I thought things were crazy around the Jonas Brothers when I was in the boy band stage, but that wasn't anything compared to this.  It's insanity anywhere they go. 
Julie: The cast of Hamilton (look, I only listen to showtunes) 
Shana: For me, personally, it was probably Rise Against. Their lyrics have been a solace, especially after 2016, because they just get it and give no Fs about who might be offended if they're perfectly honest about what's going on out there.
Who has been the most influential band of the decade to you?