We finally have a premiere date for Roswell, New Mexico season 2. Hallelujah! Our favorite aliens – and their favorite humans will be back on our TV screens before we know it.
As announced in the show's twitter page, the show will return on Monday, March 16. The announcement was accompanied by some pretty nifty artwork that hints at things we absolutely refuse to believe are sticking, so we're just going to ignore them.
Yes, everyone is coming and our precious babies will be happy. That's our story and we're sticking to it.
How do we feel about these news? Well …here are some gifs that capture our mood right now:
And, of course, there's:
Without forgetting:
Or
Oh yeah, also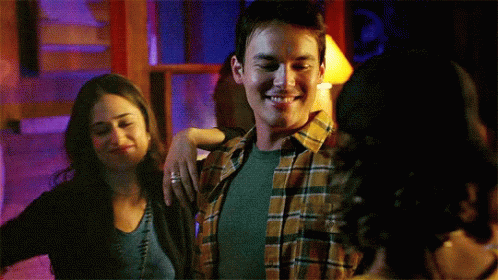 Our show is back, people! Our show IS BACK!
Roswell, New Mexico returns to the CW on Monday March 16th, 2020.