Who wants to enjoy a nice bottle of "Moira Rosé" after this week's episode of Schitt's Creek? If they can ever figure out what blend it is, of course.
And while some community members were getting ready to join a cult in this episode, others were having some very sweet and important conversations. Each episode this season so far has brought the characters closer together as family and shown how far they have always grown since we first met them.
The Fatherly Talk
First of all, how adorable was Patrick making himself at home in the hotel room? Frankly, Johnny didn't really need to have a talk about Patrick being part of the family now, because he fits right in.
It was super awkward watching Johnny trying to get the words out, but thankfully his future son-in-law came to the rescue. Seriously, Patrick is very insightful about the Rose men.
When they finally got around to the talk, we were drowning in our feels. Patrick's promise to love and protect David had us reaching for a box of tissues. He really loves David and all his quirks – we were just as choked up as Johnny in this scene.
The only thing that would have made it better would have been for Patrick to stop with the formal "Mr. Rose" and called him Dad.
Moira Rosé Tasting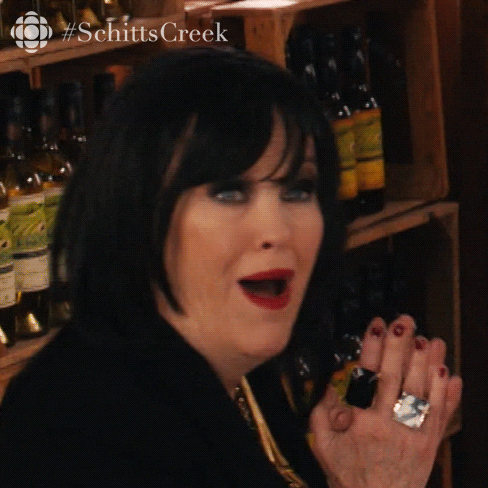 Moira and David spend the day together after she rescues him from having to watch sports with Patrick. We could probably guess that the proposed flavors for Moira Rosé wouldn't be too tasty, but the two of them gave it the old college try in trying to find a blend that worked.
And please, can we get more of Moira and David drunk together? It was too funny. Moira was really sweet in what she said to David about his relationship with Patrick. "You and Patrick are two good grapes. Different notes, different tannins but together you've managed to make one perfect blend."
We couldn't agree more, Moira. It's great to know that the Rose family ships David and Patrick as much as the fans do.
Johnny and Patrick showing up to pick up the loves of their lives when they were too tipsy to drive was absolutely adorable. This means Patrick and David are basically married now, right?
It's sad that Moira Rosé didn't work out, because it might make for the perfect fuel for a The Crowening drinking game.
Sidenote: Can we get a glimpse of those heartburn ads Moira did with Anne Geddes?
The Cult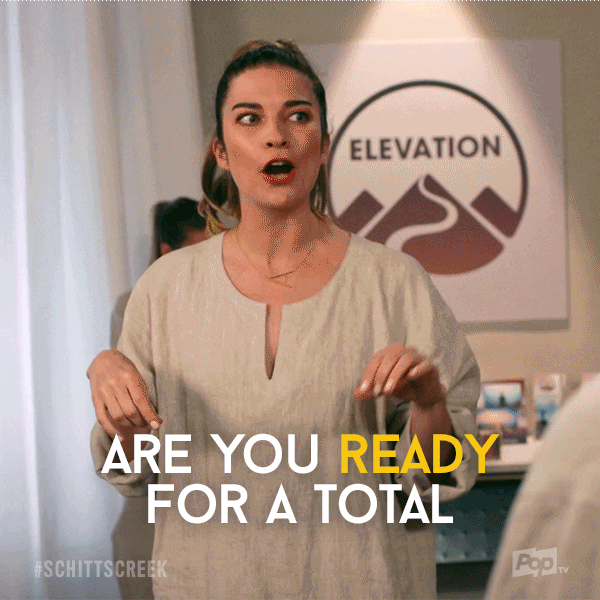 Alexis getting sucked into doing PR for a cult masquerading as a fitness program made her wonder if she was lonely and vulnerable. This is coming off her decision with Ted to not reunite in The Galapagos. I think this whole storyline shows not how vulnerable she is, but how much she is now part of the Schitt's Creek community, because all those ladies were going to join, with the exception of Stevie.
And those ladies had each other's backs when it was time to escape, even when Jocelyn desperately needed a vacation and Ronnie was just there for the freebies. Twyla already knowing it was a cult was so on-brand for her, and she was just there to support for Alexis. Women propping up other women is just the kind of thing we need more of in this world.
Rose Family Gathering
The ending of the episode, where they were all in David and Alexis' room was too precious for words. Moira excited about the sleepover and climbing into bed with Alexis and Patrick wondering if it was always like this was a vivid reminder that the Rose family has not always been this close. Coming to Schitt's Creek has only grown them as people, but they are now more of a family than they had ever been.
And now they have a new member in Patrick — which he honestly could not look happier about.
The real question is, will we see David interact more with Patrick's family in an upcoming episode leading up to the wedding? And just how will Patrick's apartment be able to sustain all the renovations David is undertaking?
Schitt's Creek airs Tuesday nights at 9 p.m. on PopTV.