One of the things that I was looking forward to in 2020 was the Friends reunion special, which was set to film this spring with creators and original cast members Jennifer Anniston, Courteney Cox, Lisa Kudrow, Matt LeBlanc, Matthew Perry and David Schwimmer.
But count that as just one of many things affected by the coronavirus, and the reunion special has been postponed for the time being.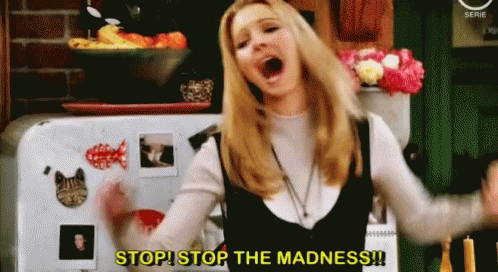 While we'll have to wait some for the Friends reunion special, it certainly helps that HBO Max, which launches on May 27, will have every Friends season available to stream. Which is where you'll find me.
But as I think about our currently reality — stuck in quarantine for the last two months — I can't help but wonder how some of my favorite characters would be spending quarantine. Would they be one of those idiots on the beach or following the rules and staying at home, curled up watching one of the several streaming services that is thriving at this time?
In an interview with Entertainment Weekly, Lisa Kudrow was asked that exact question about the character that made her famous — Phoebe from Friends.
"I think her place would be full of half-done projects," Lisa Kudrow told EW.com. "Like, big art things. Huge. Like, cumbersome, getting-in-the-way. And Mike (Paul Rudd) would just be sweet about it." Also: "She'd follow the rules!"
Phoebe could also take the time to write some more original songs — or give a rendition of "Smelly Cat" for all of her neighbors to hear. Which could go well or terribly wrong.
Still, as we're stuck in quarantine, I'm going to take some time to relax with Friends when it hits HBO Max on May 27. And I'm sure Phoebe would do the same.