When Disney+ decided to release the Hamilton movie a full year-plus before its original release, it made our freaking year — and considering how awful this year has been, this is one of the few shining lights.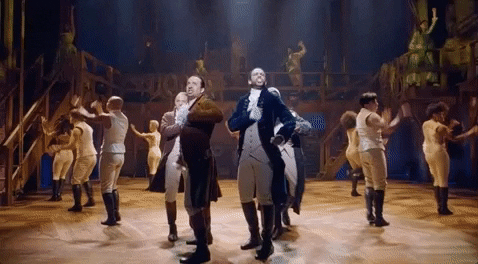 As someone that has seen Hamilton on Broadway — albeit without the original cast — the experience was a profound one. Being at the Richard Rogers Theater, watching this sensational musical play out in front of me, it was impactful.
Now, I find myself just as excited for the Hamilton movie, as if I hadn't yet had the privilege to watch it. Especially considering this movie will feature the original cast.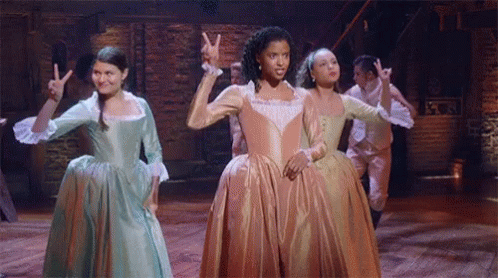 Naturally, we've all listened to this soundtrack countless times, and we've got our favorite songs that have been on repeat or just mean a little more to us. Although, obviously, I'm looking forward to seeing every song.
Here are 12 Hamilton songs (and numbers) that I can't wait to see performed by the original cast when the Hamifilm hits Disney+ on July 3.
1. "My Shot"
2. "Wait for It"
3. "Satisfied"
4. "The World Was Wide Enough"
5. "History Has Its Eyes On You"
6. "Who Lives, Who Dies, Who Tells Your Story"
7. "Yorktown (The World Turned Upside Down)"
8. "The Schuyler Sisters"
9. "The Room Where It Happens"
10. "Burn"
11. "Alexander Hamilton"
12. "Cabinet Battle #1"
What songs are you most excited see in Hamilton?