Last week the latest instalment in the Eloisa James' The Wildes of Lindow Castle, Say Yes to the Duke was released, and to say I love this series would be an understatement. After reading this book I declare I LOVE this series as much, if not more than the Bridgertons, and that is saying something!!
Truthfully, I've been looking forward to this book from the very first time we witnessed the heroine, Viola Astley, throw up in a potted plant. The girl had puking problems through several books… and I needed to know WHY? I am happy to say James' answered this question fairly quickly.
Viola really should have known Devin, the Duke of Wynter was her match when there was no puking at all. One of the highlights of the book was her first encounter with the Duke, and how she handled him, just as a Wilde would. Yes, I did want to stand and cheer.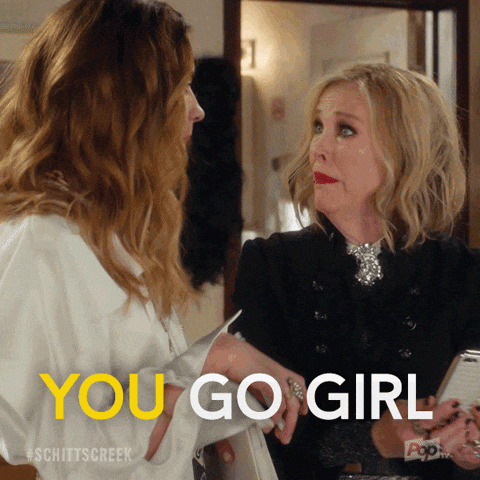 As this book is a series, we did get to revisit characters from the previous books and get updates on their wellbeing. LOVE IT.
The hero was new to the books, and a bit of a recluse himself. I loved watching how he and Viola brought each other out of their shells – they really were made for one another. His own personal experience with marriage, seeing his parents' awful union and his aunt and uncle's happy marriage very much coloured what he was looking for in a wife.
I loved seeing both Viola and Devin realize what they thought they wanted, wasn't what they needed at all – they needed it each other – sigh…
Another fabulous thing about this book was how it made me laugh. Viola's disinterest in courting the Duke – what is wrong with this girl? – leads to mocking from her siblings that will forever make me smile. James' has a way of making you feel like you are in on the joke.
One of the other things that I don't think was a theme of the book, but something that featured prominently in Viola and Devin's relationship was consent. I loved seeing this highlighted. Devin ensuring he had Viola's consent for things was just another way he demonstrated his love for her. Viola also told him upfront that she did not want to be yelled at.
The external conflict was definitely around the quiet vicar who Viola at first believes is the man for her, despite him being engaged to someone else. The ongoing story-line with the vicar, the church, the vicar's fiancee and woman who fancies cats in her hair – you will have to read to find out – bring even more romance and intrigue. Hint, religious plays can be far more amusing than they sound 😉
Needless to say, if you are looking for a perfectly delightful romance that will make you sigh and make you laugh – look no further. Say Yes to the Duke is available for purchase no from Kobo and Amazon.