Well, the strangest NHL season in recent memory has come to an end, and the Tampa Bay Lightning have been crowned this year's Stanley Cup champions.
The playoffs were… weird, to say the least, and a lot happened, some of it good, and some of it bad. Now that it's all over, let's take a look back and the best and worst moments of the playoffs.
HIGH: Hotel Shenanigans
When the NHL first announced that all playoff teams would be split into four hotels in two cities and basically locked into a bubble together for the entirety of the postseason, there was some skepticism. It was incredibly irresponsible of the league to attempt this at all, and this type of living situation couldn't be good for players' mental health in the long term.
However, the idea that the players would all be living together during the freaking Stanley Cup Playoffs was objectively hilarious, and fans (mostly fic writers, let's be real) had a lot of fun with the idea.
Of course, the players provided exactly the kind of entertainment we were hoping for.
HIGH: So much hockey oh my god
After months and months and months of no hockey at all, the hockey gods really did smile down on us and decide to give us the gift of constant hockey. Just all the time. All day long. The hockey never stopped. You could sit in front of the TV from morning until night and forget about everything wrong with the world. It was amazing. 10/10.
Also, those qualifying round matchups? High end entertainment. God, I missed hockey.
HIGH: When the Leafs were eliminated 🙂
Look, folks. I like to approach the Stanley Cup playoffs with a hater mentality. I hate all the teams, so I cheer against the teams I hate the most, and I try to appreciate the important things: watching the teams I hate lose.
And my goodness, do I look forward to watching the Leafs lose every year.
It doesn't even get old. If anything, it gets better every year. The Leafs losing in the qualifying round, thus failing to even make the playoffs, when the playoffs are happening in their city? *chef's kiss*
This loss got even sweeter when the very next day, the Leafs had a shot at winning the first overall pick in the NHL draft lottery, and lost it. Absolutely incredible. Thank you, hockey gods.
HIGH: That amazing overtime game
The very first game of the 2020 Stanley Cup Playoffs, which was played between the Tampa Bay Lightning and the Columbus Blue Jackets. ended up being the fourth longest game in NHL history, and came only about a minute away from taking the third spot, with 5 overtimes. How fun!
It was certainly an exciting way to kick off the postseason, and of course hockey Twitter had a great time.
You know who didn't have fun, though? The Carolina Hurricanes, who had to postpone their very first game of the postseason because this one just wouldn't end.
They even pulled out this masterpiece, a parody of an iconic Tampa Bay Lightning tweet, when their game was delayed.
What a way to kick off the postseason.
HIGH: Gritty
I know I'm biased here. I love mascots. Maybe a little bit too much. But you have to appreciate the comic genius of whoever runs Gritty's twitter account.
The rules surrounding who could be in the bubble and who couldn't were pretty strict, so it didn't come as a surprise that mascots didn't make the cut. There were no fans, after all. And most of the mascots seemed to take that pretty well!
Not Gritty, though.
You see, Gritty is an instrument of pure chaos, and he cannot be contained by rules like the ones the NHL put in place. He was planning on being roommates with Claude Giroux! Why would people take that away from him? He spent the entirety of the Flyers' playoff run trying to find a way into the bubble, without success, unfortunately.
The best thing he did, hands down, was go all the way to Toronto, Ohio just for a few tweets:
LOW: Mike Milbury
Ah, Mike Milbury.
During a first round broadcast, noted old white hockey man Mike Milbury thought he would provide some professional analysis about how the bubble has been affecting players. His opinion? That it's not all bad, because there are no women there to distract the players.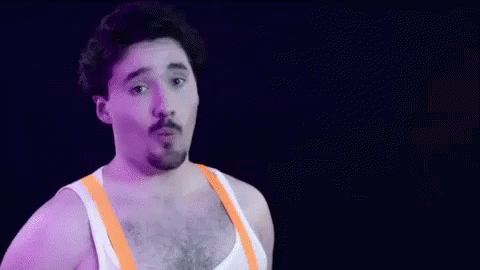 Let's break down the issues with this, shall we?
There are women in the bubble. It's not like it's just players.
You're assuming all the players are heterosexual, which isn't cool.
Women aren't just distractions, and the assumption that they are is part of what makes so many women feel unwelcome in hockey.
HIGH: Dunking on Logan Couture's tweet
My personal favourite day on hockey twitter was the day I woke up to this absolute masterpiece of a Tweet from Sharks captain Logan Couture:
Not because it was a good tweet. No, it was a truly awful tweet. I didn't need to know that Logan Couture was a bigot. Truly, honestly, did not need to know that.
However, it was an objectively hilarious tweet. Why was this man in Toronto? Why was he talking about voting for Trump when he's Canadian? Who was he talking to? Aren't we in the middle of a pandemic? Did he really get punched? Did he really not see how funny the format of his tweet was?
LOW: When they kept playing despite the strike
This summer saw most professional sports finally, finally realize that sticking to sports isn't an option and that they have a role to play in fighting for racial justice. The biggest movement that happened in the sports world was arguably WNBA and NBA players going on strike in August, and most pro sports leagues following suit.
Meanwhile, the NHL… well, the NHL did more than it ever has, I'll give it that, but it continued to be worlds behind every other league. When the strike happened, the NHL was the only professional sports league to continue playing, thereby cementing its status as the most racist pro sports league. Congrats, NHL!
They did follow it up with an actual player-led strike and a good statement that showed a genuine desire to learn, which is a whole lot more than I expected from them, but still. A low point, for sure.
LOW: That Final
As someone who cheers for a notoriously Boring team, I don't really like it when people complain that the wrong teams made it to the final and are ruining it for everyone. That in itself is a good storyline! Come on, guys.
That said, this year's final was extremely boring, and it probably had a lot to do with the fact that all the games were played in front of an empty arena. There's just a specific type of crowd energy in the Stanley Cup final, you know? It just doesn't feel the same with no crowd.
LOW: The Lightning (probably) creating a super-spreader event
We started off so strong…
You'd think that, after spending months locked away in a hotel, cut off from their families and unable to see the sun except during bus rides, these players would have an idea of how serious the situation is. You'd also think that fans might be able to understand that the best way to honour the massive sacrifice their team made by playing in a bubble might be to stay home and not completely undo… everything the team had done.
But alas, Tampa Bay was ignoring social distancing rules even before the Cup had been awarded.
And then this happened.
Hockey men were a mistake.