We search the world around us for lessons. Helping hands to guide us when we're uncertain or lost. And sometimes life surprises us with the unknown and teaches us something new. That's the case for Jacob "Jake" Portman in Miss Peregrine's Home for Peculiar Children. He discovers the truth behind family secrets, a whole new world, and that the most peculiar people can teach you life lessons you'll never forget. Like Jake, we'd benefit from acknowledging them as well.
Here are the 5 life lessons we learned from the Miss Peregrine's Home for Peculiar Children trailer. (Which is available HERE.)
1. Embrace the peculiar.
Often times we're afraid of the unknown. The uncertainty drags us down and we miss out on grand opportunities to experience new things. Don't let that stop you. Embrace that there's a girl with amazing shoes returning a woodland creature to it's home by floating.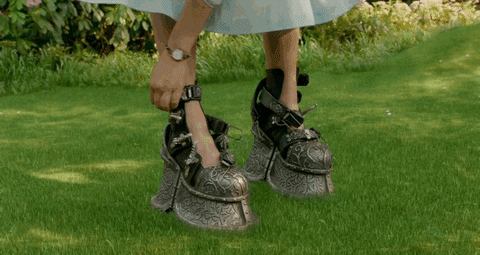 2. Strength comes in all shapes and sizes.
Don't let your eyes deceive you. This cute little girl, who's showing more enthusiasm than I've ever had for a guest, is stronger than any man you know. Big, buff, and muscular got nothing on our Bronwyn!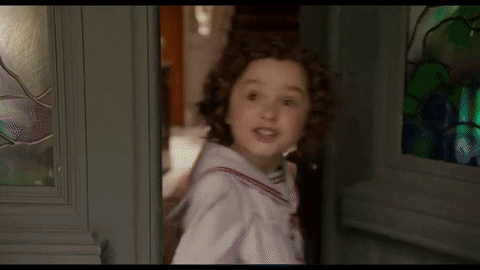 3. Sharing is caring.
Twins. You shared a womb together, you wear the same outfit, and you're continuously confused for the other. Depriving your other half of his half of a teddy bear goes against the code of being siblings. Show them some love by sharing.
4. Don't let being shy stop you from doing what you want in life.
I know it's intimidating being around people, especially one's you've never had dinner with. But don't let that stop you from enjoying yourself and letting your hair down. Or in the case of Claire, letting your hair up.
5. If it's coming at you with tentacles in its mouth, kill it.
There are some in this world that don't embrace peculiarities. It's your responsibility to protect those weaker than you and make sure the peculiars live on. So if you see this monstrosity coming near you, fight.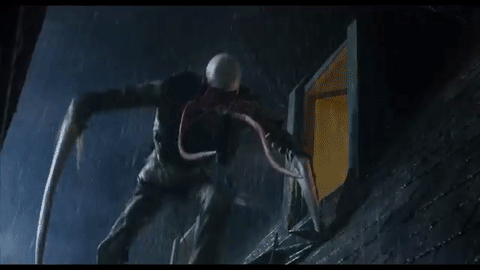 Miss Peregrine's Home for Peculiar Children is available in theaters now!