It's International Women's Day, and we're in the mood to celebrate. To celebrate you, our wonderful, smart, talented, beautiful readers, and to celebrate the fictional women that inspire us, the ones that have us turning on the TV every night. The ones that make us want to be like them.
So, we asked our writers who their favorite fictional women were, and we want to share these badass ladies with you. May they inspire you like they inspire us.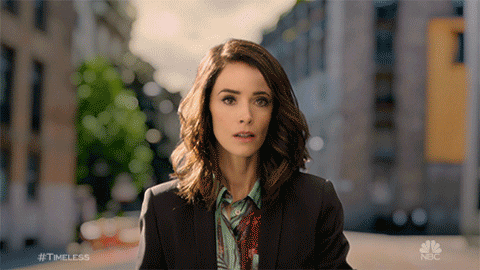 Lizzie: Lucy Preston, Timeless.
There are many women with actual superpowers, or who kick ass in very literal ways, but I wanted to highlight a woman who kicks ass in a way that is way more relatable – our historian, Lucy Preston.Lucy is smart, knowledgeable, kind, driven, loving, and yet she's not perfect, she doesn't know everything, she doesn't let her emotions rule her and she always, always tries, no matter how insurmountable the odds look, and that means that, for me, even if she has no superpowers, she's a heroine.
AND, I'm gonna cheat and add another one:
Penelope Alvarez, One Day At A Time.
The thing about Penelope is that she's not just one thing, she's not just a mother, not just a friend, not just a girlfriend, she's all of those things, and she's those things with a level of heart and joy that is hard to find on TV. And yes, she also looks like me and represents me in a way not many characters do, but I'm pretty sure I would love her even if she didn't. Because Penelope Alvarez is strong, not just in the I-served-in-the-army way, but in the I'm going to fight to get better, I'm not going to let PTSD and depression beat me. I'm going to accept help when I need it. And that's also a big deal.
Erin: Eleanor Henstridge, The Royals. I have always been obsessed with Princesses and Princes and I have loved The Royal Family for as long as I can remember. But as much as I want to make my way into Buckingham Palace, I take my royals where I can get them. The thing that I love about Eleanor is she teaches us to not make apologies for who we are, the things that we believe in and the way we live our lives. She's the picture of strength and vulnerability and reminds us that strength comes from within. When life knocks your ass to the ground, you take it and you get your ass back up. Cause there is only one you and that person is enough to change the world.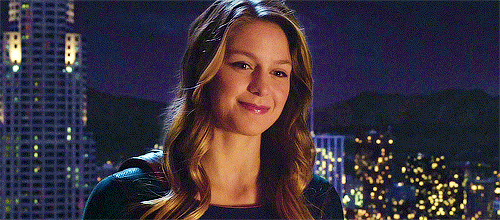 Lacey: Kara Zor-El, Supergirl.
Since arriving on Earth, Kara has always been a tenacious and independent person. She is someone that can overcome any adversity and comes out even stronger on the other side. This is someone who lost their entire world, everything they knew and loved. It would be understandable for someone to be cold and closed off but Kara rose above the pain and heartache and proved to the world how resilient and loving she is. She isn't perfect but we wouldn't want her to be because we aren't perfect and that's what makes her even better because she isn't afraid to show the world her flaws. She continues to be a beacon of hope and strength for so many little girls and women in the world.
Danielle: Natasha Kingsley, The Sun is Also a Star. I'll admit that when I first read this book a few weeks ago, I didn't care for Natasha as a character. I'd thought she was stuck-up, stoic, hardheaded, and didn't like anyone that didn't have a plan for themselves. But as I read more on her backstory with her family being deported back to Jamaica, and her sharing fun facts about her family's home country, I began to like her. Her personality didn't change but she let herself open up to other things besides science. Like love, hope, being a good friend, falling in love for the first and last time, standing up for yourself and your family. Sometimes standing up to your family is the best way to show who you really are.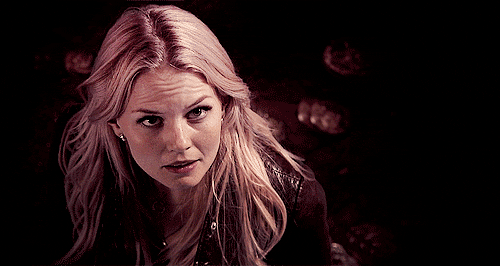 Kayla: Emma Swan, Once Upon A Time
Since Lacey chose my other top female character- I'm going with Emma Swan!! She not only grew up in the foster system, but gave birth in jail at the age of 17. She eventually becomes a bail bonds woman – what a strong woman to choose that career! She then gets reunited with her son and family 11 years later – and discovers that fairy-tales are actually real! Time and again – through it all she pushes through the pain – and eventually falls in love with Captain Hook!! This woman – Once's savior – is the embodiment of a strong female character!
Kristi McManus: Clary Fray, Mortal Instruments.
Let's face it, Clary is a grade A bad ass. Born in to normalcy, but thrust into a world of danger, demons and drama. She faces her challenges head on, never turns and hides, and adapts to anything her new world throws at her, with or without Jace (or any man) by her side. She is relatable in her humanism, while we all wish we could be a shadowhunter just like her.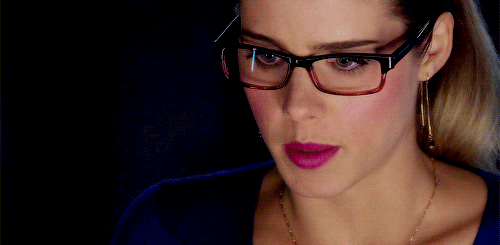 Alyssa: Felicity Smoak, Arrow
When it comes to empowering women that inspire, Felicity Smoak easily makes the list. Felicity is a hero in every way that matters. She's courageous, she's passionate, she's intelligent, and she has a beautiful, caring heart that makes her so very endearing. Felicity has used her adversities as moments of growth and has grown into an even stronger woman. She's an inspiration to her fans and represents everything that we love about strong women. Felicity keeps proving that you don't need a mask to be a hero. A hero is measured by inner strength, courage, and the desire to make the world a better place
Heather P.: Feyre Archeron/Cursebreak, A Court of Thorns and Roses Series. Feyre is the kind of character that starts out physically strong for a human. Years of surviving basically on her own hardening her body and her heart. But as the series progresses she is thrown into a world where she's not longer strong in the same way. Her inner strength shines through instead. She keeps people at arms length because she cares too much. Feeling that by keeping things from them she's protecting them from her and her schemes. But in the end she slowly lets them in not always aware she's even doing it. Feyre becomes this literal beacon of the strength of her heart. And through it all she saves those around her even those considered much stronger than her. She's a hero to look up to not because she's perfect but that she's flawed, knows it and tries to either grow or come to grips with it. A powerful message for today's women who find perfection forced down their throats 24/7.
Sarah Thomas: Chloe Decker, Lucifer
Chloe decker is a lady who defines herself by many things, but there's not a second where anyone would dare to pick just one to describe everything she is. I admire her for many more reasons than I can list here, but the one I need to point out is how she lives life on her own terms. The things she's dealt with from people attempting to kill her to divorcing and still working with her ex would be a lot for anyone to handle. Independence is thought of in a lot of ways, but for Chloe it's making the choice to get up and face down solving murders and choosing to solve them with the actual Devil. Go kick ass lady with everything you've got cause believe me no ones better at than you.
Lyra: Carol Peletier, The Walking Dead.
This woman is a survivor. She lived through the terror her husband put her through before the apocalypse, losing her entire family, and transformed into a warrior that I'd trust to rescue me no matter what. She's dependable, fierce, and still growing as a woman. Carol did have her dark moments, where the kill was all she needed and surviving was most important. But she's grown, again, into someone who is comfortable in her own skin and has decided that she wants to actually live. That distinction right there sets her apart from so many people on this show. She's not just pushing through each day because she has to. She's doing it because she wants to and there's still plenty of things she wants to experience, even at the end of the world in the apocalypse.
I'm gonna cheat and also add Michonne to this list. Like Carol, she lost her previous life. And like Carol, she needed this group of people to help her heal and grow as a person. With Rick and Co. she found the strength inside to try again when it came to trusting people. That transformed into her having a family, finding a home, and experiencing love again in a post-apocalyptic world. She is a pillar of strength and someone I would be proud to know and have by my side.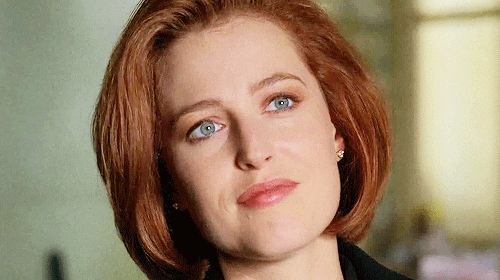 Charles: Dana Scully, The X-Files. When you think of the best characters in television history, Scully should be one of the first names that come to mind. She's been through so much from deaths in her family to losing her son and she still gets the damn job done every time it's been asked of her. Her strength comes from the power of her beliefs but those beliefs are only powerful because of her. For 25 years, Dana Scully has been many things but she's never stopped being great.
Chloe: Maeve, Westworld. The hosts of Westworld are created to serve the dreams and desires of park guests – which can mean adventure, but more often involves murder and/or sexual violence. Maeve – a host operating as the madam of a brothel – breaks free of this cycle of abuse, outsmarting multiple human employees and fighting for a life on her own terms. She is brilliant, brave, badass, and an inspiration to "write your own fucking story." Don't mind if we do.
Agree? Disagree? Have any other fictional women that inspire you? Share with us in the comments below!
Some Editorial Suggestions: