It's International Women's Day, and though we here at Fangirlish would like to congratulate all the beautiful, strong ladies that read us, we'd also like to celebrate the strong women we all look up to. International Women's Day is about being us, about being loud, bold, and happy – whatever that means for you. And that's why, on this day, we want to look at the ladies who inspire us to be exactly that. The real, and the fictional ones.  But let's begging with the latter.
So, here's who we're celebrating today:
Lizzie: Look, the movie just came out today, so I gotta say Captain Marvel. For a lot of girls she's a new hero, but I grew up with different versions of Captain Marvel, and it was always super empowering to see this powerful woman whose main storyline was always so much more than who she was dating, even when I was a kid. Hey, I remember Carol Danvers as the editor of Woman Magazine! So, yes, there's a lot of love for the character in my childhood, and I'm so excited for others to get to fall in love with a character that has always been a hero of mine.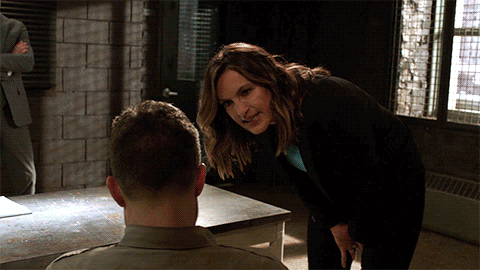 Jasmine: I'm going with Lieutenant Olivia Benson from Law and Order: SVU. That woman is a badass! I've been watching that show for years and she impresses me in every way. She's not afraid and she never lets anyone stop her from accomplishing her goal; bringing down the bad guys.  She worked her way up from a Detective to Lieutenant and she was not afraid to get in the trenches and do the hard jobs. She showed and still shows that she is just as tough as the men she works with. Long story short, she doesn't take shit from anyone, you call her a bitch and she doesn't even blink. She will stare you dead in the face and let you know she will not back down. That woman is by far one of the most courageous females I've ever seen on a television series.
Lyra: Evelyn Carnahan (played by Rachel Weisz) from The Mummy is my dreamboat, one of my favorite characters ever, and the kind of role model that changed the way I look at women. Evie wasn't a damsel in distress. She was a scholar, a sister, a warrior, and an unstoppable force of good that drew people into her because of the light that shined from within. Also, she didn't take anyone's crap. No matter if it was from her brother, a colleague, or her romantic counterpart, she wasn't going to sit idly by and let anyone make her feel any less than the badass woman she knew herself to be. Also, Evie love her books. I can always get behind a woman like that!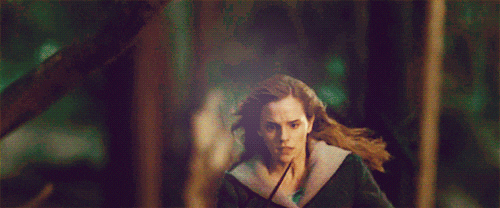 Gillian: I think I'm going to go with Hermione Granger from Harry Potter. Growing up, I was a big nerd when it came to school. I loved learning and reading and everything. To discover a character that was so similar to me in that way was amazing. In addition to that, she is extremely brave and there is no way Harry would have made it through all of his encounters with Voldemort without her. She values friendship and also has flaws. She's not perfect but she always worked hard and it's incredible all she accomplished (regardless how you feel about Cursed Child).
Mimi: I really loved Dr. Maura Isles on Rizzoli and Isles. I loved how smart she was but also how flawed she was too. Maura to me was such a vulnerable character and heroine, the friendship between her and Rizzoli bordered on OTP but no one from TNT will admit to it. Maura was adopted by very rich parents as a baby and she never knew her biological parents until she was a grown, accomplished adult. Her dad was a legit gangster who ran Boston and her mother was a world renowned physician. Maura is the lead Medical Examiner of Boston, MA and she fucking owns it! Maura dressed like she was in a Chanel runway show, with just a hint of Stella McCartney. Maura wore Stiletto's to the crime scene and helped Jane Rizzoli solve hundreds of cases while looking fabulous. I always admired her, she was witty, smart, kind, loving, generous and beautiful. That series hasn't been forgotten by me, and I really wish they would reboot it or make a mini movie, just so I know how all of the characters ended up.
Lariel: OK, I am going in a rather obscure direction — unless you happen to love Star Trek novels from the early 80s. My choice is Ael i-Mhiessan t'Rllaillieu, a Romulan commander created by author Diane Duane for the novel My Enemy, My Ally. Ael is a veteran of many campaigns, who holds honor above all else. Her family and her crew (which is much the same) both come before her planetary government. Ael is not just a canny fighter, though; she can strip a ship down to its components and put it back together. And she is so very wise. From the very first reading, I was very impressed by the way Ael led her people. I like to say that everything I know about managing people, I learned from Star Trek. In many ways, I learned it from Ael in many rereadings of My Enemy, My Ally since I bought my now dog-eared copy back in 1984. If you can get your hands on it, it's an enjoyable read, as are Duane's other Star Trek novels.
Amanda: I'm so glad that we're living in a time when fictional ladies worthy of appreciation are being created, whether in books, TV, or film, more and more frequently. That being said, I have to go back to my OG, Lorelai Gilmore. Lorelai taught me that growing older did not have to mean growing up. She showed that it was possible to be a successful, intelligent business woman, a supportive mother, friend, and community member, and still find a childlike joy and humor in the world around her. Discovering her at twelve years old gave me the strength to face my fears about adolescence and helped shape me into the fully grown-but not grown up!-woman I now am nine years later.
Alyssa: I know it's no grand revelation, but Felicity Smoak from Arrow has long been one of my absolute favorite characters for how much she's inspired me and others to embrace what makes them super in their own way. When it comes to the most empowering and inspiring women in this DCTV universe Felicity Smoak is at the top of my list. Every. Time. She defies expectations for what a hero is perceived to be. She isn't out on the front lines taking and delivering hits in a flashy costume, and yet she's the most important person on Team Arrow. Felicity is the one constant that has never needed a superhero suit to define the hero that she is. She is such an incredibly strong, intelligent, passionate woman that is a role model for women everywhere. She has shown that true strength and courage comes not from physical superiority but from the fire within.
Hillary: I'm going with one of my original first female heroine's that inspired me… Zoë Washburne. Played by the amazing Gina Torres, Zoë was the perfect mix of strength, wit, loyalty, fearlessness, intelligence, and beauty. She was a strong female character who was complex, nuanced, and a joy to watch. I personally think she's the toughest and most badass crew member on Serenity. She doesn't take crap from anyone, and her one-liners helped make the show a fan favorite. There was something about the way she carried herself that was fascinating and inspirational. I remember the left hook out of nowhere when someone threatened the people she loves. Zoë wasn't driven by just one motive. Her love for her husband, loyalty to her captain, protectiveness of her crewmates, all these gave her depth and broke down stereotypes in this genre. She was a badass who wanted a family, a gun for hire who had empathy, and a friend who always had your back. When Zoë was on screen, you can't take your eyes off, of her. She'll smile, say a witty one-liner, and go kick some ass. Her fearless and loyalty inspires me to have the courage to go after my dreams and to always support my friends and family. If I'm ever given the chance to meet Gina Torres, my first words will be thank you for Zoë.
Janelle: I have been inspired and influenced by so many incredible fictional women. When i am feeling crappy about myself, I cuddle up with Sydney Bristow or Veronica Mars, and suddenly I feel capable again. For this International Women's Day I want to highlight the powerhouse copper Amy Santiago from Brooklyn Nine-Nine. Amy is Type A+ and she's not apologizing for it. Her humor, heart, and organizing skills are admirable and make me feel seen. The representation Amy Santiago provides is meaningful to me. Perhaps even more meaningful is how Amy is treated on Brooklyn Nine-Nine. She is accepted, celebrated, and included at the precinct. Amy gets to be fully Amy, with her dance moves and all. I can't think of a more inspiring example.
Kayla: Kara Danvers, Supergirl. She isn't the first female character that inspired me, but she usually comes to mind when I think of strong female characters. She's overcome so much pain and loss, and yet she still goes on and continues to fight to bring love and hope to Earth. She doesn't have to even do it, and yet she does, will all she has. She fights for the rights of everyone, no matter the race, alien or human. I love the ideology Kara has, to love everyone, and everything. To overcome your weaknesses and use your strengths to empower others.
What are the female characters that inspire you?