This International Women's Day we want to celebrate the characters that defined us as girls, teenagers, and women. The characters who set the stage for what is badass, what is brave, what is kind, or what is compassionate in this world. It all started with characters and it ended with our lives being changed forever because of them.
Join us here at Fangirlish for a list of fictional ladies who rock and who have left a mark on us forever!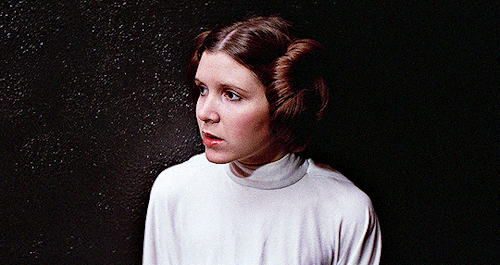 Lizzie: Leia Organa, my princess, my general, my hero from Star Wars. I remember loving Leia in the way you love princesses when you're a girl – wholeheartedly and with no questions – even if I wasn't the princess type. She just seemed to be, well, the princess for girls who didn't want to fit the stereotype. Growing up, though, I don't think I realized how much Leia, and her way of being yes, a princess, yes, a rebel, yes, a leader, without needing to sacrifice one for the other, shaped me. And then to see her in the new movies, as not a Princess, but a General …I can't put into words how much her growth, and the way she was always all the things she wanted to be, no apologies whatsoever, means to little girls who have, for so many generations, grown up hearing that women cannot do it all.
Except we can. Leia proved it.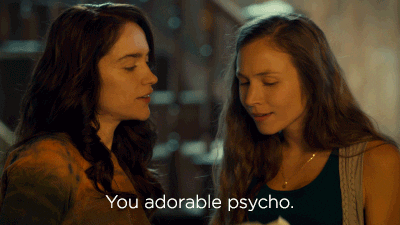 Lyra: Waverly Earp from Wynonna Earp is low key one of my favorite role models. She's got this ability to be funny, weird, and confident all in one without losing her vulnerability and kindness. Also she's a queer character in a queer relationship on a supremely queer show. It's the perfect ground for Waverly to grow, learn, and shine as a woman, a lover, a sister, a friend, and as a character.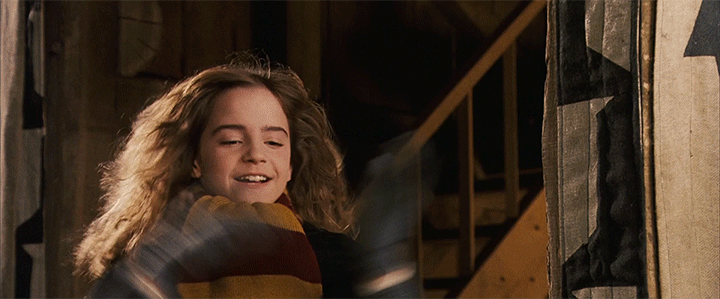 Emily: Holy Guacamole, let's take a minute to appreciate my girl, Hermione from Harry Potter. In every book, movie, and musical adaptation, she's the only one at Hogwarts who seems to have her crap together. I used to dislike Hermione, but I realized that was because I'm bookish and nerdy just like her! I loved reading about a character with bushy brown hair, who reads. She's so dang smart that she saves Harry's butt all the time. I'm not sure how long Harry and Ron would have survived without her. Three cheers to Hermione!
Ashley: When I picked up A Clash of Kings by George R. R. Martin for the first time and met Brienne of Tarth, I wept. I was in my late 20s, but this is the first time I ever saw myself represented in some way in any type of fiction. Here we have a woman, refusing to follow conventions for women, and instead, playing to her strengths–in this case–her literal physical strength. However, Brienne is much more than just the strength of her arm. She is a multi-layered character, full of interesting parallels. GRRM wrote her to be a response to Xena: Warrior Princess, asking the question, if a woman is physically strong, must she also be beautiful in order to be respected? Can she wear practical armor that would actually hold up in a real battle? Additionally, she and Jaime Lannister are written as an inverted Beauty and the Beast parallel–what if a beautiful man fell in love with an ugly woman? What if they each perceived each other as beastly for various reasons, but then grew to view each other as beautiful? That's POETRY. That's ROMANTIC. How many times does the unconventional, ugly girl get to be the romantic lead? She does in this story. Despite her exterior, within Brienne lies an incredibly romantic heart, which she feels she must hide. These layers are what make Brienne interesting and human. It makes her character description feel more biographical than just a fictional character in a book. Not only that, Brienne embodies the characters I seek most to emulate in my life. Brienne is the personification of loyalty, honesty, justice, courage, integrity, but also mercy and love. If Brienne is in your corner, you've got a friend for life. She acts without fear and makes every effort to do the right thing, even if that thing may cost her life. I think of her courage in A Feast for Crows when she faces off against The Brotherhood Without Banners when they attack an orphanage–"Seven, Brienne thought again, despairing. She had no chance against seven, she knew. No chance, and no choice. She stepped out into the rain, Oathkeeper in hand. "Leave her be. If you want to rape someone, try me." And then she fights. I could only hope to act so bravely. This, "Almost a beauty. Almost a knight," as she is described in Jaime's Weirwood Dream in A Storm of Swords is the person I want most to be.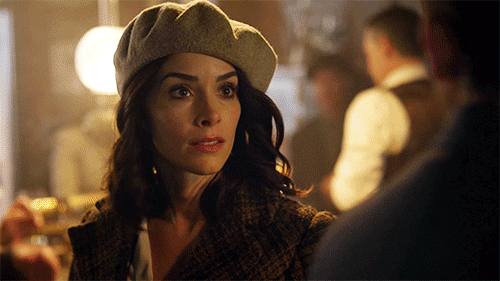 McKenzie: Lucy from Timeless. First she is a badass historian who knows her shit. She doesn't back down when she is challenged, she excels. When men question or patronize her she puts them in their place. When Wyatt is torn on his feelings she steps aside for him and what she thinks makes him happy. Even when it rips her apart. She is selfless, very klutzy and has a heart of gold. She stands up for what she believes in and fights for what she wants. If there is an easy option vs. the one that she knows is right but infinitely harder she will choose that path. Lucy is a great role model and she inspires me to be the same kind of person.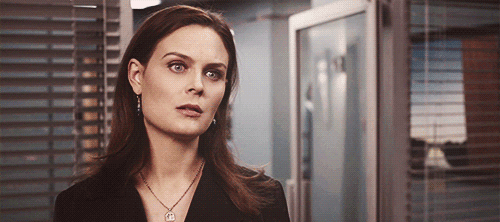 Shelby C: I was nine when I was first introduced to Temperance Brennan from Bones. Up to that point I had seen characters that looked like me on television, but none that acted like me. Bones was unlike any character that I had seen before. She knew that she was the smartest person in the room and didn't apologize for it. She wasn't great about relating to others and didn't understand why people took offense to the things that she said. Then over the course of 12 seasons she became so much more, she grew and learned how to relate to the people around her. She starts the show blunt and tactless and she learns to empathize with others.
For a nine year old girl that (though by no means is as smart as Temperance) was often told that I was too smart for my own good and, also, didn't understand things like tact, Bones was proof that I wasn't as different as I was being told. And even if I was different there was at least one, albeit fictional, person that was like me. She was also a guiding light to understanding how to be better. When not to say things and how to say things in a nicer way. She showed me ways that I could improve. I got to basically grow up with a character that was like me and for that Bones will always be one of my role models.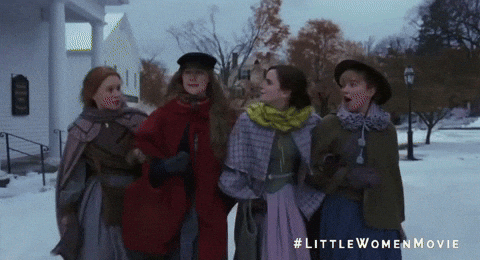 Sim J: I read "Little Women" when I was in high school for an English assignment, and I don't think it's an exaggeration to say that Jo March shaped me into who I am today. I remember feeling so close to her; a character written beautifully. Strong, brave, emotional- but also deeply flawed; impatient, and impulsive. Jo allowed me to believe that I could be more than what society (specifically the conservative Indian society) wanted for me. She gave me the courage to be a bit rebellious and legitimized my dreams of being more just what was expected of me. Jo March inspired me to live up to my full potential; to look for someone who would play the game of life with me, not for me.
"I am so sick of people saying that love is just all a woman is fit for."
Jasmine: Olivia Benson from Law And Order: SVU is my Hero. I didn't start off watching the show like most SVU diehards who have been around since the beginning. Once I did, I couldn't stop. The thing I love so much about Olivia is she has never been one to back down from a challenge. She is an advocate for every victim of sexual assault she's ever come in contact with. Watching her work side by side with her male partners Stabler (Christopher Meloni) and Finn (Ice-T) without them treating her differently because she is a female is pretty amazing. Olivia proved she could get the job done just like them. She's literally worked her way up the ranks from a detective to the captain of the SVU squad. Her determination is why I love her, plus she doesn't take shit from anyone!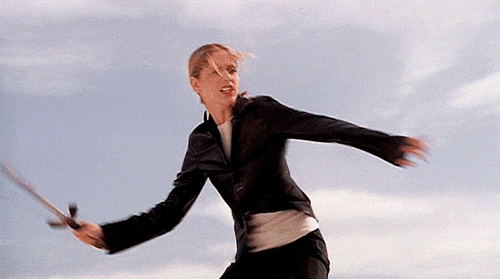 Becky: As soon as I was invited to write about a woman I admire for this article, I started revisiting characters I've admired throughout my life and the second Buffy Summers popped into my mind, I knew there was no one else I could write about. As a little girl, she was all I wanted to be when I grew up. She was smart, goofy, strong, and, most importantly, she was unapologetically feminine and soft. At her core, she was just a girl – and not in the, "I'm not like other girls," way (even though Buffy, quite literally, was not like other girls). The thing about Buffy was that all she ever wanted was to be like other girls. I never appreciated that about her when I was younger and just wanted to be a badass who fought demons in her spare time, but I think it's something I love most about her now. She was strong, but vulnerable. She was afraid, but she was always so incredibly brave and selfless, even when she didn't want to be.
At 30 years old, I still just want to be Buffy when I grow up.
"The hardest thing in this world is to live in it. Be brave. Live."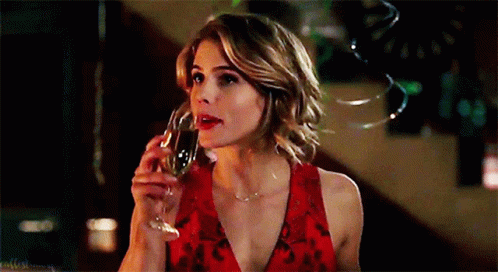 Jacqueline: Hands down Felicity Smoak from Arrow is my favourite fiction role model. She is strong, smart and supportive, plus she's a woman in tech! Being a woman in tech, this really resonated with me. That so many women, including myself, adore her, is a testament to her character. While I have been a fan of numerous female characters over the years, Felicity Smoak was the first time I saw someone like me reflected on screen. And she wore lipstick! I love that she wasn't perfect, she had a lot of heart, especially for Oliver Queen. I could identify so much with her – even though I didn't save any city – Felicity made being smart cool. It was her intelligence and kindness and her wit that made me not just see myself in her but made it so I wanted to be like her. She inspired me, and I'm sure countless other young women to not hide their intelligence and fight for what they believe in.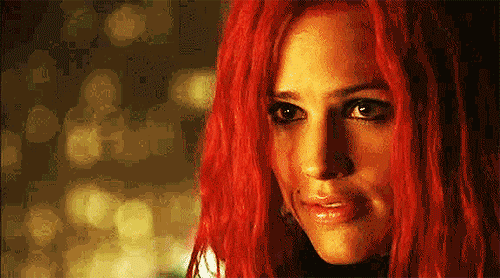 Lacey: When I think of a female character that I look up to, there are a few amazing ladies that come to mind. Lydia Martin from Teen Wolf, Kara Zor-El from Supergirl, and Sarah Walker, but the one that sticks out the most is Sydney Bristow from Alias. By far one of my favorite shows to ever air, Alias gave us one of the most badass female characters we have ever seen. Not only was Sydney a sensational agent, she was an amazing human being who always looked for the best in others. She wasn't afraid to admit when she was wrong and she always chose to do the right thing, even if it was the most excruciating choice. As if the character of Sydney Bristow wasn't amazing enough on her own, she was portrayed by an actress that continues to be a role model in my daily life, Jennifer Garner. Like Sydney, Jennifer has overcome a lot and she's stronger for it. Alias will always hold a special place in my fangirl heart for being such an interesting and well rounded show, but most importantly, for gracing us with the absolute powerhouse of Sydney Bristow!!
"Write this down. E M E T I B. You got that? Now reverse it."
Jessica: Tami Taylor is one of my favorite female characters. In five seasons on Friday Night Lights she was a mom, a wife, a guidance counselor, and principal. She was always an advocate for her students because she wanted them to succeed in school and in life. She pushed them and sometimes made the football players do things they didn't like (she made Tim Riggins get tutoring) because she knew what was best for them. Tami was strong and stood up for what she believed in. She also knew football, which is always a plus with me. She showed me that you can have a great marriage without sacrificing yourself or your dreams. When I think of my favorite television marriages, I always think of Tami and Eric. They leaned on each other and listened to each other's ideas, thoughts, and fears. She supported her husband and his career but definitely wasn't afraid to speak her mind. And I loved that at the end of the series she was finally able to put her career first. I miss her, and I wish we had more people like Tami Taylor in this world.
Gillian: It's been a rough couple of years for me and someone who has been able to pull me somewhat out of this is Feyre Archeron from the series "A Court of Thorns and Roses" by Sarah J. Maas. It feels super silly to be in my early 30s and relating hard to a character in a book about faeries, but here we are. What I love about Feyre is that she has all of these flaws, but somehow manages to turn them into assets in order to own her power. She is quick tempered, she feels too much, she's sensitive, she has trouble opening up to others, she takes the whole world on her shoulders to protect those she loves. It's been a long while since I was able to relate to a character this much, and again, it's more because of her flaws, which are not what people usually pick out when talking about this! I do admire her other qualities: she's enormously kind, creative, and can kick some major ass when necessary. But what really got me was how she was able to pull herself out of a deep depression on her own, by realizing what she has to offer and how everything "bad" about her can be turned into something useful. I'm not quite there yet, but if Feyre can do it, so can I.
Grace: I could write a whole novel on how much I have come to love Clarke Griffin from The 100 over the years. She is one of the fiercest, smartest, and compassionate characters on television. She has proven time and time again that she is willing to put everyone else above herself and take on burdens that no one should ever have to imagine. She's also not afraid to admit when she's wrong and has been a strong role model in showing me how to pick up the pieces from your past mistakes. This is why she has — and will always be — one of my all time favorite fictional ladies. Even long after The 100 ends this year, I will always remember just how much of a badass warrior she is. The 100 is my go-to show to watch whenever I'm in a slump or need a pick-me-up, and Clarke is the reason for that. The show would not be the same without her — and neither would I.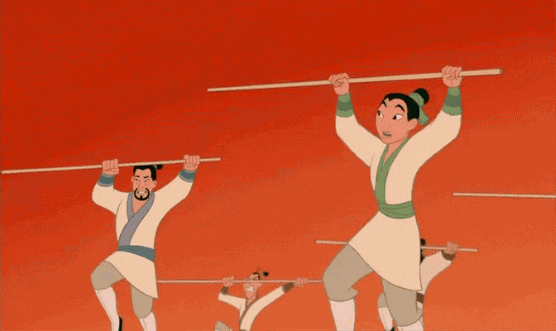 Lynnie: When I first saw the scene where Mulan cuts off her hair and storms out of her family's compound during a literal storm, I felt the butterflies you get when you know something is right for you. I was lucky enough to see the movie at the right age, so Mulan's courage, morals, badassery, and vulnerability helped shape how I wanted to be as I moved into adulthood. I still struggle to be as good as she was, and I have yet to find any Huns to fight me to the death, but I carry the sensibility of fighting for the right thing in impossible odds even if the whole world doesn't see your worth. Mulan taught me that. She taught me to keep my chin up and meet the world head on; to make it bow to you. I also see her fighting spirit in so many wonderful women around me and that reflection of power, passion, and love is a lesson every kid should have. I'm grateful I did.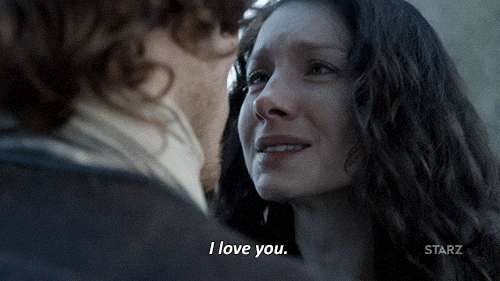 Raquel: It's hard to choose just one character but … I choose Claire from Outlander, because she is so independent and strong.  Even in a world where machismo is law, she struggles to be valued for her medical knowledge, struggles to be who she is, struggles to be respected and not treated as a mere decorative figure, and fights for what she believes, even if that earns her many powerful enemies.  She is strong, brave, loyal and has a heart of gold. Claire does not let herself be intimidated by the time or circumstances, and always does what she thinks best.  Claire doesn't let herself be overwhelmed by a sexist era and culture and fights against the establishment. Fights to change things, and never settles for less.
What fictional female character is your role model? Let us know in the comments below!