Happy Mothers Day! Our day to get the recognition we deserve is almost here and I am so excited to see my homemade art project made of clay and finger paint and my Starbucks gift card. (Sarcasm guys) I don't know about you, but after my Mother's Day brunch I like to put on some yoga pants and watch a movie or two, chill in peace and quiet without my kid, which usually means I just get the opportunity to pee by myself. It's the little things, guys…
Below, I have a wonderful list of movies for you to enjoy tomorrow or whenever you have some mommy me time.  Sit back, enjoy that mimosa or Moscow mule and prepare to laugh and cry and be overwhelmed with FEELS.
---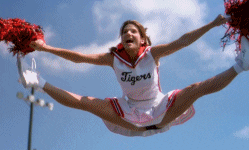 Hope Floats
Who doesn't love Sandra Bullock? This is a great movie about overcoming a painful divorce, raising your child to be stronger than you and dealing with your crazy but lovable mother. It's heartbreaking and yet filled with strength, wisdom, and hope. It's more than just a romantic comedy. It's all about love – for yourself and for others.
This movie is so quotable I practically know it by heart "Once upon a time baby, your mama knew how to shine". Go watch it now!
---
The Prize Winner of Defiance Ohio 
This movie is based on the book by Terry Ryan. It tells the true story of her mother, Evelyn Ryan, who kept her children out of poverty by entering contests and writing jingles. Evelyn was brilliant writer and witty poet, and she was a housewife married to an alcoholic and abusive husband.  A lot of people have never seen this movie, but it's a gem. Julianne Moore is a great character actress, and she also has this ability to be vulnerable and sincere on screen. You want to root for her character, you like her and she makes you feel.  This family is its strength and Evelyn holds them all together with a little glue and a little stew.
---
Step Mom
So Julia Roberts plays her lovable self in this late 90's movie about a younger stepmother (Roberts) who forms a unique bond with the mother of her boyfriend's children.  Susan Sarandon plays a mother with two kids whom she adores, she learns she has cancer and she is going to die. It's both heartbreaking and funny. The child actors are great too; Jena Malone plays the daughter and she is fierce! I mean, how often do we hear of step mothers who are awful and hate their step children? This movie steers away from that and chooses to embrace blended families and the women, while catty at first, choose to put all of their nonsense aside and raise these children. Have tissues ready.
---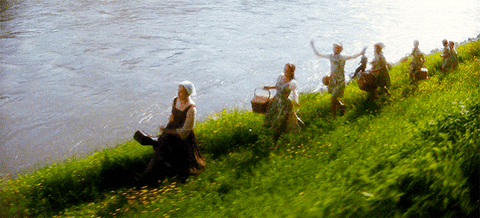 The Sound of Music
Starring Julie Andrews as the wanna be nun turned nanny to seven bratty children. This movie will hit you in the feels, but in a good way. Its one of my all time favorite musicals! I feel in love with Vienna as a child watching this movie. I wanted to run through the hills!  Who doesn't love this movie?  Wait, don't answer that.  I can sing every song, and probably say a lot of the dialogue too.  When I was a little girl I wanted Julie Andrews to come and adopt me and make me play clothes out of curtains! "Doe a deer a female deer, Rayyyyyyyy a drop of golden sun, me a name, I call myself, Fa, a long long way to runnnnn!"
---
Terms of Endearment
This movie stars two heavy hitters, Debra Winger and Shirley McClain, and it takes mother daughter devotion to a whole new level.  Aurora Greenway is raising her daughter alone after her husband dies. The daughter, Emma, is rebellious and wants to get from under her controlling mothers thumb. She gowes off to college and marries Flap, a young college professor. They have three children together and they both have extramarital affairs. Emma stays in touch with her mother and becomes more close to her when she is diagnosed with terminal cancer.  Rounding out the cast is Aurora's neighbor Garret, played by Jack Nicholson.  Its just a tribute to mother daughter relationships, good and bad. Your mama is the only person that will love you truly and deeply, its a fierce love and it comes at a cost. Go watch this movie with your mom and prepare to sob and laugh together.
---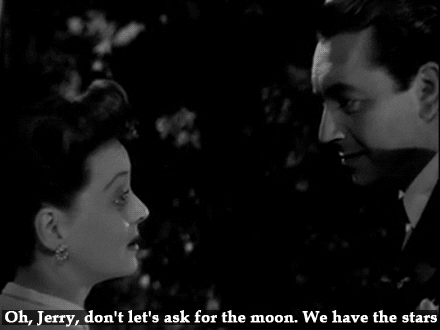 Now Voyager
I love old movies.  I love TCM, I can watch that all day if I'm in the mood.  Bette Davis is one of my all time favorite classic Hollywood actresses.  This movie is a great introduction to her, if you haven't been graced by her screen presence yet. Bette, plays Charlotte, a timid, neurotic young woman living with her wealthy mother in Boston. Charlotte suffers a nervous breakdown because her mother is so controlling and she is sent away to a sanatorium to recover. While there, she learns to trust herself and make her own choices, loses weight, and starts to blossom.  Later Charlotte takes a 3 months cruise and meets a married man, who she falls in love with, but their relationship is doomed from the start. It all sounds melodramatic I know, but it's oooooh so good.  Charlotte's relationship with her mother is at the heart of all of her issues. Charlotte overcoming the toxic and power struggle with her mother, is what the movie is really about. Charlotte finally learns to stand on her own two feet, and she is funny and bright and gets a marriage proposal or two!
---
Wonder
Based on the book by R.J. Palacio, this one tells the story of August a young boy with a cranial deformity. He loves Star Wars and playing with his Xbox.  He has been homeschooled his entire life but he is entering the 5th grade now and he wants to go to real school.  His life is changed by this choice, as is his family's. His parents are portrayed beautifully by Julia Roberts and Owen Wilson. Nicknamed "Auggie" by his family, he attends school and it is very rough at first. He is bullied and tormented by his peers, and he has few friends. It resonates with mothers everywhere because we can all relate to wanting to protect our children from the world. We love them deeply and when you have a child with special needs it only drives that desire more.  The movie is a tear jerker but in a good way. Check out the book too! If you have school aged children, read it to them or let them read it.
---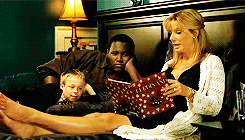 The Blind Side
Sandra Bullock always shines, and this movie is no different, she plays a mother named Leigh Anne: a wealthy socialite to a prominent southern family.  The film is based on the true story of Michael Oher, who was adopted by her family as a teenager.  Michael is a homeless teen living on the streets and sleeping on friends' couches when he can. He is huge in size and weight, enough to want Leigh Anne's husbands' football team to recruit him.  Trouble is,  he has never played football and is too timid to want to tackle the other players, which is hilarious!  Leigh Anne takes him under her wing, the way only a mother could, and she earns his trust and his respect. She tells him to defend the quarter back the way he would defend her family and he does, and wonderfully so!  Its a movie about family, whether they be adopted or biological.  Its a movie about love, mamas, and football. What more could you ask for on a Sunday afternoon?
---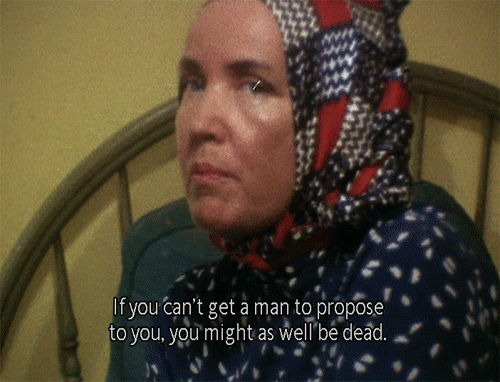 Grey Gardens
This is a cult classic documentary, made in 1975.  Grey Gardens is a movie you don't normally think of when you think of Mothers day themed movies.  However, trust me: once you start it, you won't turn it off.  It held me in a trance. I did not move and my mouth was agape! It follows Little Edie and Big Edie who live together in their decrepitated Mansion in East Hampton.  They are related to Jackie Kennedy-Onassis.  The once wealthy family has fallen on hard times since Edith divorced her husband years ago. They live as hermits and don't leave the premises unless it's to greet the errand boy who delivers their groceries or the lawn man who tries to keep the once lovely garden from turning into a jungle.  The house is infested with cats, raccoons, fleas and no running water, and make you wonder how did their life come to this end?  Little Edie is the light of the movie and she is still quotable today.  It was inducted into the Library of Congress and the National Film Registry in 2010 for being "culturally, historically, or aesthetically significant".  If you watch nothing else on my list watch this one!  Its one of my favorite movies to quote, "Honestly, they can get you in East Hampton for wearing red shoes on a Thursday, and all that sort of thing.  I don't know whether you know that?  I mean, do you know that? They can get you for almost anything,  it's a mean, nasty, republican town."
---
In America
Released in 2002, this is an Irish-British drama about Irish immigrants moving to NYC during the 80's. It is told through the eyes of Christy, the family's eldest child, and from her we learn that her baby brother Frankie has recently died of a brain tumor, and her parents are deeply grieving his loss but want to start fresh In America. Christy's father is an out of work actor and her mother makes ends meet by working as a waitress.  The family live in a run down tenement building in Hells Kitchen, and their neighbors vary from scary, to quirky, to crazy. Christy and her little sister befriend the mystery neighbor who is said to be crazy but is actually a 0nce renowned artist now dying from AIDS.  He takes to the girls and the struggling family, when Christy's mother learns she is pregnant again,  she is shocked and scared and not sure she can take on another mouth to feed.  The heart of the movie is HOPE.  It's not just about a mothers love but a family's love for each other and how they adapt to change and hardships together.  It will have you in tears for sure, but mostly laughter, it features a stellar cast too.  I love my Irish actors and my Brit's, anyone who knows me, knows my love for both.  "Don't "little girl" me.  I've been carrying this family on my back for over a year, ever since Frankie died. He was my brother too. It's not my fault that he's dead. It's not my fault that I'm still alive."
Let me know what you think of these movie picks and if there's anything you'd add in the comments section below.
Happy Mother's Day!