When the Jonas Brothers announced that they were getting back together, millions of adults, like myself, found themselves transported back to their childhood — at peak fangirl heights.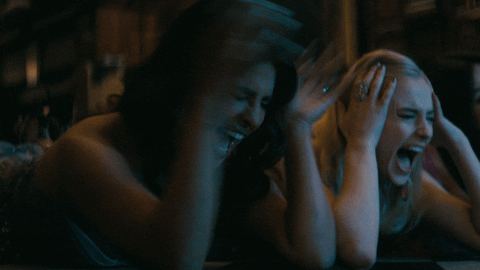 So with the Jonas Brothers celebrating the release of their new album "Happiness Begins," it prompted a re-listen to all of my favorite Jonas Brothers songs — songs that I still miraculously know the words to, because, that's what a fangirl does best.
From their peak Disney Channel days…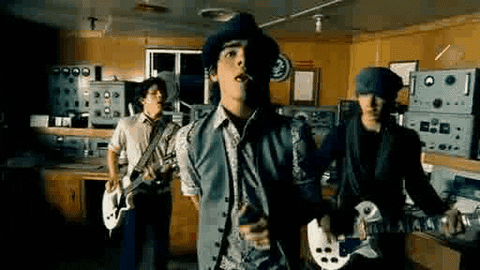 To their smoldering new direction…
So I decided to put together a list of my 10 favorite Jonas Brothers songs, including everything from the modern era to the boys' Disney Channel glory days, that I'll forever be jamming to in preparation for their new tour.
1. Sucker (2019)
I'm a sucker for all the subliminal things
No one knows about you (about you) about you (about you)
And you're making the typical me break my typical rules
It's true, I'm a sucker for you, yeah
2. Burnin' Up (2008)
I'm slipping into the lava
And I'm trying to keep from going under
Baby you turn the temperature hotter
Cause I'm burnin' up, burnin' up
For you baby
3. Hold On (2007)
'cause an empty room can be so loud
It's too many tears to drown them out
So hold on, hold on, hold on, hold on
4. Year 3000 (2006)
He said
I've been to the year 3000
Not much has changed, but they lived underwater
And your great-great-great-granddaughter
Is doing fine
Doing fine
5. S.O.S. (2007)
This is an S.O.S.
Don't wanna second guess
This is the bottom line,
it's true, I gave my all for you
Now my heart's in two
And I can't find the other half
It's like I'm walking on broken glass
Better believe I bled
It's a call I'll never get
6. Lovebug (2008)
Now I'm speechless
Over the edge, I'm just breathless
I never thought that I'd catch this love bug again
Hopeless, head over heels in the moment
I never thought that I'd get hit by this love bug again
7. When You Look Me In The Eyes (2006)
When you look me in the eyes
And tell me that you love me
Every thing's alright
When you're right here by my side
When you look me in the eyes
I catch a glimpse of heaven
I find my paradise
When you look me in the eyes
8. Paranoid (2009)
I make the most of all the stress
I try to live without regrets
But I'm about to break a sweat
I'm freakin' out
It's like a poison in my brain
It's like a fog that blurs the sane
It's like a vine you can't untangle
I'm freakin' out
9. Play My Music (2008)
Music's in my soul
I can hear it
Every day and every night
It's the one thing on my mind
Music's got control
And I'm never letting go, no, no
I just want to play my music, woo
10. Cool (2019)
I'm feeling so cool
Top to the bottom, just cool
Every little thing that I do
Dammit, I'm feelin' so cool, yeah
What are your favorite Jonas Brothers songs?