If you loved season 1 of Mindhunter as much as I did, then you have been waiting, and waiting, and WAITING. It only took them two YEARS to give us another season. Season 1 gave us an introduction into the world that all true crime lovers love: we got to learn about the start of the infamous BSU in the F.B.I, at Quantico.
With season 2 we got more insight into the world of crime, and the minds of evil men who committed atrocious acts. Let's talk about all the things we loved, and the things we love about season 2, along with what we are hoping for next.
OVERALL IMPRESSION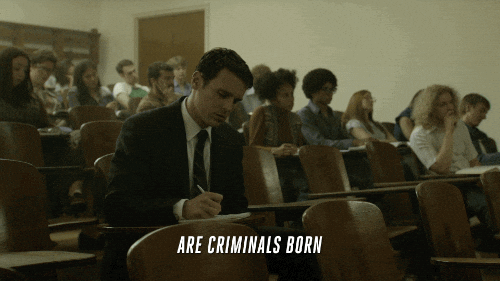 Season 2 overall was just as good as season 1. We were introduced into the minds of evil men such as Charles Manson, David Berkowitz, and more insight with the returning Ed Kemper.
While much of season 1 was about interviewing serial killers and developing the Behavioral Science Unit, we got much more with season 2. We were living through BTK, and how he was hunting and killing, while Agents Ford and Tench began to profile him, applying the knowledge and insight they have gained through all of their interviews thus far.
We were also thrust into the terrifying era of the Atlanta child murders. If you want to know more about the Atlanta child murders, there is a podcast called Atlanta Monster. Watching Bill and Holden try and have others take their profile seriously, frustrated me greatly. Someone, listen!
The way they were able to portray the fear and anger of the African American community of Atlanta was haunting. I often felt like I was there, living it with them.  I felt the outrage myself that nothing was being done to protect their children. To be able to project your viewers into those emotions comes down to fantastic writing and acting. I commend the cast and crew for the stellar job they did this season of Mindhunter.
WHAT WORKED ABOUT MINDHUNTER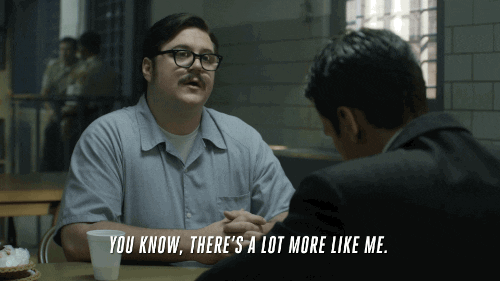 INTERVIEWS: Ed Kemper, as always, proves insight into his own mind, as well as others, for the sake of research.  David Berkowitz, also known as Son of Sam, is a huge one. To watch Bill and Holden get him to admit what they did, and deploy their techniques that they have learned blew me away.  Then we came to Charles Manson. I don't think I have words for this episode.  It was crazy, and it just blew my mind. It left me speechless.
Season 2 had many infamous serial killers that were interviewed. With that said, that doesn't excuse what they did. I repeat, finding them interesting doesn't excuse what they did. This is a slippery slope. They are serial killers first and foremost, and we must remember that.  They committed horrifying atrocious acts, and we can see how hard it can be on them to interview these men,try to get into their heads.
DR. CARR'S RELATIONSHIP: I was so excited that they decided to explore Wendy's relationship with Kay Mason. Anytime that a LGBTQ relationship is explored and put into a TV show or movie is a win for me. It is such an unrepresented community, and the only way to make it normal is to showcase it as normal, and that's why we just need more.
The more representation the LGBTQ community receives the better for us all. I hope it brings more acceptance, understanding, rights, and love. They deserve nothing less than what everyone else has.
BRIAN TENCH:I don't know what is going to happen with Brian. Are they laying down the ground work for him to become a killer in his future? Are they just portraying the horror that he went through and witnessed? I don't know, and I love it.
They could go different directions with Brian, and it fits in perfectly well with the story-line. Watching Bill learning from serial killers, not just what made them do what they did, but also to start noticing those patterns in his son is frightening.
BTK: This whole back story they are doing with BTK is brilliant. We just get a brief introduction of his case with the BSU before they are forced to focus on others.  All the while through the whole season, we get flashes of him. It's a mini storyline and it feeds you just enough to want more.
WHAT DIDN'T WORK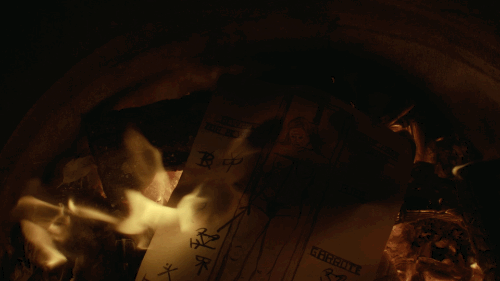 There isn't very much that I had a problem with this season.  Season 2 did begin with a bit of a slow burn and with so few episodes I feel like it could have picked up a lot faster. I also felt like we could have used some more interviews. I loved that the team got to use their theories and practices in the field, but I want more interviews as well. That could have been more balanced for me.
While Mindhunter focuses on the killers themselves, I feel that we forget the most important: the victims. They deserve their moment and it should be about them as well. They deserve a tribute.
FAVORITE EPISODE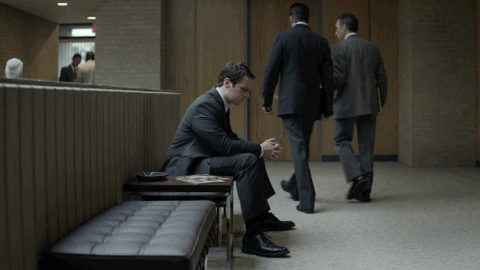 Episode 2: We got the team's first official introduction into BTK.  The team also interviewed David Berkowitz (Son of Sam). It was so good, and had me on edge from beginning to end.
LEAST FAVORITE EPISODE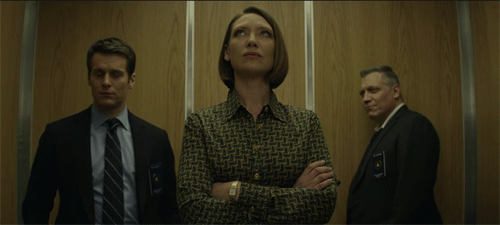 Episode 1: While the first episode was good for season 2, it just provided a slow kick off. I wanted to jump right back in where we left of in the season 1 finale. It just took too much time for them to get started again.
WHAT I WANT MORE OF IN MINDHUNTER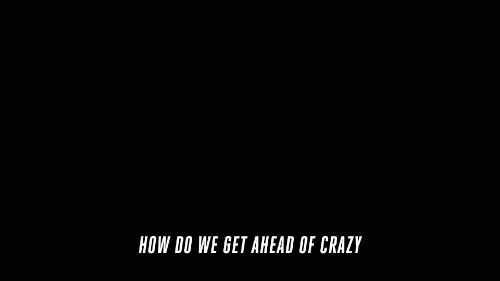 This is such a simple answer. Everything. More episodes, more interviews, more insight. I want to delve further into Brian's happenings and find out what is going to happen with him. I want to see more of what is going to happen with BTK, specifically with the team.  I just want more.
There hasn't been an announcement for a renewal yet for season 3, unfortunately. I will be eagerly awaiting that news.
Tell us. What did you think of season 3? Share your thoughts with us in the comments below!
Mindhunter season 2 is now streaming on Netflix.