Summer is almost here and we are ready to Netflix & Chill! Nothing better than hiding away from the heat while watching movies, series or better yet documentaries.
If you feel like resting on your bed or couch this summer while eating popcorn, I recommend you watch these incredibly interesting 5 documentaries:
1. Behind the Curve (2018)
Why You Should Watch: I kind of wish this one didn't even exist but it does and we are here for it. The clever title of this documentary says it all: Flat Earthers (i.e., people who opine that the Earth is flat, rather than round) defend their beliefs; laughter ensues. Highlights include the explanation of a conspiracy theory that science is out to fool us all, and referring to astrophysicist Neil DeGrasse Tyson as "He Who Must Not Be Named."
You will basically be scratching your head the whole time but hey! At least it's entertaining.
2. Wild wild Country (2018)
Why You Should Watch: This Emmy-winning Wild Wild Country documentary traces the growth of a happy small cult based in India that turns into a manipulative juggernaut based in rural Oregon. If you have ever read a book by "Osho" then you might have heard of Acharya Rajneesh which is who this documentary revolves around.
You have to keep reminding yourself while watching that  this group doesn't actually end up taking over the world! because it definitely seems like they could. The weirdest part is that life in this cult doesn't seem half bad if you ignore the fact that some of its members attempted to poison Oregon's municipal water supply.
Described by the New Yorker as "a tabloid epic," this one will keep you up way past your bedtime for just one more episode.
3. Follow This (2018)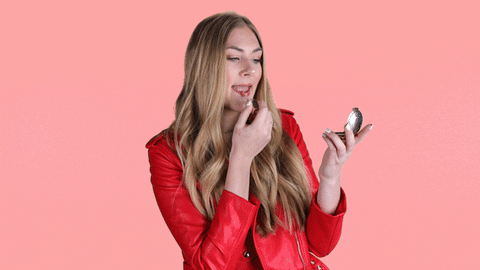 Why You Should Watch: Buzzfeed surprises us with a show that presents to us several documentaries. The series follows Buzzfeed reporters as they delve into weird pockets of the internet (ASMR videos, black survivalists, men's rights activists, etc.)
Each episode is 20 minutes long which means you don't really go deep into the subjects that you learn about but at least you learn that there's such a thing as a black survivalist group out there in the world. Part of the charm is that the subjects will definitely pique your interest. It's less about getting to the bottom of any niche topic and more of a fascinating look at stuff that's out there that you'd never otherwise know about.
4. Abducted in Plain Sight (2017)
Why You Should Watch: Since its arrival on the streaming service, it has infuriated/captivated hordes of viewers. Leaving people in awe because no one can quite believe the story of how the seemingly perfect Broberg family was nearly destroyed, single handedly, by a sociopathic neighbor named Bob "B" Berchtold in the mid-'70s. This man was obsessed with their 12-year-old daughter, Jan. But this description doesn't do the documentary justice, as what unfolds happens to be one of the most mind-boggling cases perpetrated by an insanely conniving man who managed to kidnap Jan not once… but twice.
This is yet another terrifying look at how one man's manipulation can destroy several lives, and how adults and the justice system continually fail young victims of sex crimes.
5. Fyre: The Greatest Party that Never Happened (2019)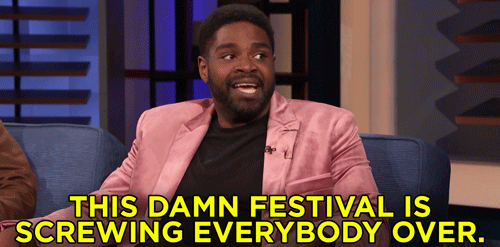 Why You Should Watch: In April 2017, The popular Fyre Festival, a would-be luxury music festival, literally blew up in its face. The world watched on social media as the disastrous consequences of an ill-fated-from-the-start event unfolded, but the full story of how the hell rich kids could go from glamping to eating sad, makeshift sandwiches never really made sense amid the media firestorm it became.
In Fyre: The Greatest Party That Never Happened, documentarian Chris Smith digs further into the backstory, looking at the poor choices the festival's overly ambitious and conniving creator Billy McFarland made. It's a pretty disgusting examination of our obsession with manipulating perception that made Fyre such a disaster.
Would you watch these documentaries? Let us know!