If I were to think of my very first ship, not the ones that i wasn't really aware of when I was a kid, but my first conscious ship, then it would be Logan and Veronica from Veronica Mars.
Since it's February we wanted to talk about our favorite ships, and my list is very long (most of them you will see being posted this month) but the couple that set the standard for all of my ships to come was LoVe. I was and still am, to an extent, a LoVe shipper.
So let's focus on the original series and rehash why LoVe is friends to enemies to lovers excellence, because "No one writes songs about the ones that come easy."
When we first meet Logan, Veronica describes him as the school's "obligatory, psychotic, jackass," introducing us to an iconic ship, that wasn't initially supposed to happen.
It came as a surprise that Logan would ask Veronica for help in finding his mother. Up to this point their relationship has been mostly antagonistic. Logan breaking down after realizing that his mother is truly dead is the first time we see that there is more to Logan than meets the eye.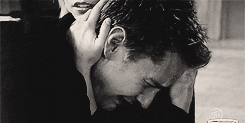 Then there's their very first kiss after Veronica came to save Logan when he was worried about her. Who can forget Momentary Thing by Something Happens playing in the background? Actually a gif doesn't give you the full effect. I would recommend re-living the whole thing here.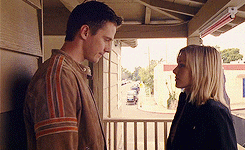 Really, here's just just another gif of that kiss. I mean, swoon.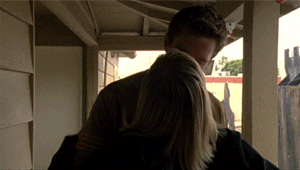 How about when they hooked up in the bathroom at school? One of the few times they got to act like a normal high school couple.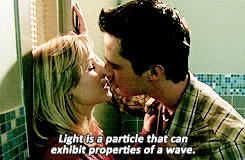 Then there's when Logan told everyone at his party that if they had a problem with Veronica, then they should just "evaporate or something," after they found out about the secret relationship.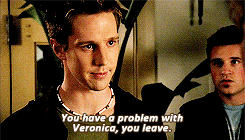 Then came dark times. LoVe may have been broken up, but few scenes showed just how much Logan missed Veronica more than the Sadie Hawkins dance. After V saves him from having to dance with Gia Goodman, Logan has to hold himself back from truly dancing with her. Meanwhile Veronica can't stop staring at Logan, all while Sway by the Perishers plays in the background.