Hi, hello, I've just watched the nineteenth episode of season 4 of Fringe, aka the weird one of every season, and let me just say this …that was the best of all the weird episodes you've done, show.
To be fair, I both love and hate this trope. I love the adult kid comes back to find her parents and save the world trope in general, but I only love if you don't do it like Arrow did (sorry not sorry), if you use the character and their presence to, you know, actually fix the mess. And if that's what Fringe is going to do, then …I will not take back all my anger I've had at the show, but I promise, I will remember the show much more favorably.
And if not, prepare for me to rip the show to shreds.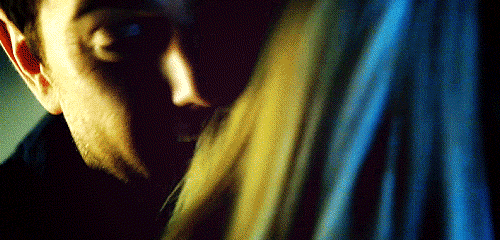 But before Etta (and seriously, you named her Henrietta, which hey, we love Henry, but you BOTH remember that's the name Fauxlivia used for the baby that ceased to exist, and you still chose that name?), there was a string of episodes of Fringe that was both great and baffling.
Great because I was more than ready for the pod-people to disappear, and though they didn't, not completely, and though the show somehow minimized everyone's relationship with Peter (except Olivia of course) while "fixing" this whole thing, with Olivia back to the character I knew, I at least felt like I was watching something that resembled the show I loved.
Baffling because, without the proper context or explanation, it's super easy for viewers to make what they will of Olivia's decision to let the other Olivia's memories take over, and though there is a positive spin to put on it: she liked the person she was in those memories more, she was choosing herself not Peter, the fact remains that Olivia made a decision to forget the woman who raised her, not to mention any knowledge of her nephew and her entire relationship with her sister and niece in this timeline.
And those decisions require a little more development than what you gave us, Fringe.
Even more baffling was Lincoln's decision to stay in the other universe, not because I can't understand or support his attachment to Fauxlivia (they are cute together, even though it's super weird that you had to kill one Lincoln to make this work), but because there was never even a mention of Lincoln's parents, or the life he was leaving behind. It was just an afterthought, because ….eh …Fauxlivia was all that mattered?
Maybe the writers did think of this, and maybe there was a good explanation, but by now expressly stating it, the show left it to viewer's imagination, and that's never, ever good, as some will assume the best, and a lot will assume the worst, and they have every right to.
All that mess aside, 4×19, which I assume sets up season 5, is about as interested as I've been in the show in about a season, so eh …good for you, I guess Fringe? Let season 4 end now and let me just move onto the dystopian future I should have expected this show to have.
Fringe is available to stream on IMDBTV.