I love rainy days. I love fall rainy days even more. Mix that with movies and it makes for a fantastic day in my opinion. These are all of my favorites that I watch all cuddled up in a warm blanket in my bed like a burrito.
PIRATES OF THE CARIBBEAN: THE CURSE OF THE BLACK PEARL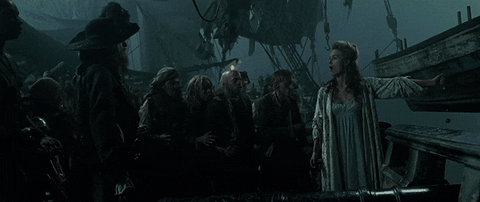 I want to be specific, the first Pirates of the Caribbean: The Curse of the Black Pearl is the best one. Hands down. The sequels are ok, but they don't hold the same grandeur as the first. It was such an original storyline and I loved it. It's stayed in my top favorite movies for years and I've probably seen it at least 100 times. You can watch it on Disney+.
NATIONAL TREASURE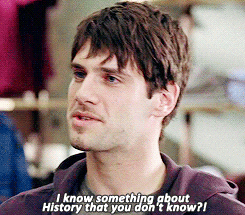 National Treasure is another great movie. I love history and treasure hunting shows. This movie combines both of those. Ordinarily, I'm not a huge Nicholas Cage fan, but I don't mind him in it. I have seen this movie so many times I can quote it word for word and I still haven't tired of it. Every time I watch it, it's like the first time all over again. You can watch it on Disney+.
HARRY POTTER SERIES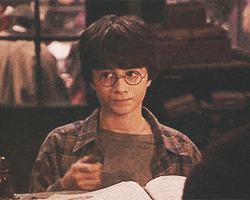 The Harry Potter movies are no where near as good as the books. However, I do still like to watch the movies. Maybe, it's because I grew up watching them, but I will pop them in all the time. Yes, the things they leave out from the movies that are in the books bother me to no end. But, I will take the movies over nothing at all. You can buy and rent the Harry Potter movies on Amazon Prime.
LORD OF THE RINGS TRILOGY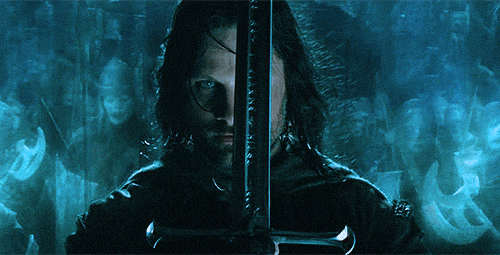 The Lord of the Rings trilogy is also something I really looked forward to seeing at the theater when they came out. They always made me extremely excited when they were released and are amongst some of my fondest memories. The lore is so intriguing to me and I get sucked in every time. I do prefer the extended editions to the theatrical version. You can buy/rent the Lord of the Rings trilogy on Amazon Prime.
LITTLE WOMEN (2019)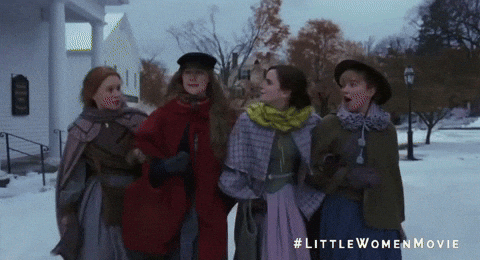 I haven't read Little Women or watched previous versions of the movie before the 2019 movie came out. I didn't know what to expect when I went and saw it, but I fell in love. It's the type of movie that makes me want to curl up with a cup of hot chocolate in the late afternoon and watch it. You can watch it on Starz.
PRIDE AND PREJUDICE (2005)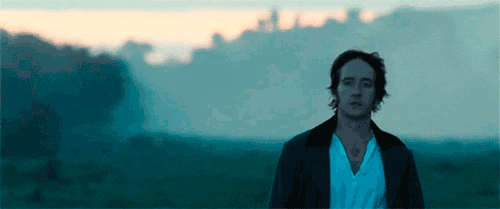 Like many Jane Austen books, Pride and Prejudice has had many different versions released. My favorite was released in 2005. There is the one scene towards the end of the movie where Elizabeth and Darcy are walking through a misty field in the morning. The whole movie is filled with visuals like that which always makes me want to watch it on rainy days. You can watch the 2005 Pride and Prejudice on Netflix.
EMMA
Emma was such an unexpected movie for me. I love historical dramas, as you have probably guessed with my two previous movies. I didn't expect to laugh as much as I did or be entertained. Emma was just such an unexpected delight. You can buy/rent it on Amazon Prime.
THE GOONIES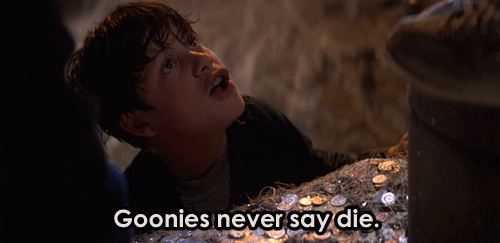 Goonies never say day. The Goonies is another favorite movie of mine from my childhood. It's a classic movie set in Portland, so of course I want to watch it on rainy days. You can buy/rent it on Amazon Prime
JURASSIC PARK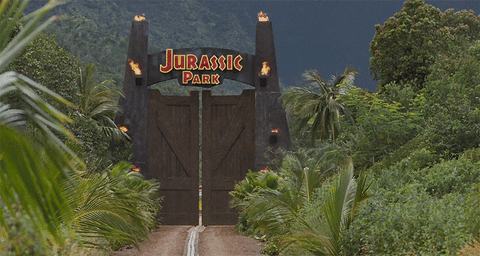 I hated Jurassic Park when I was little. It always scared me, which is such a shame. Now, I have a new found appreciation for the trilogy. It is so great and it's perfect to watch on rainy nights. Jurassic Park is streaming on Netflix.
THE PRINCESS DIARIES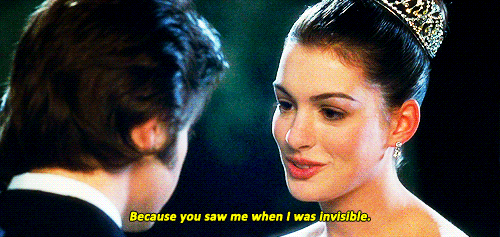 The Princess Diaries was my first introduction to Anne Hathaway and I loved the idea of a girl who had no idea she was a princess. She just wanted to be normal and fit in, which I related to at the time. It connected with me and I still hold it in high regards to this day. You can watch The Princess Diaries on Disney+.
What are your favorite movies to watch on cold, rainy days? Share them with us in the comments below!
Sign up for our bi-weekly newsletter here!