This year has gone fast, maybe too fast. With 2018 on the horizon and, as we think about all the upcoming shows, we wanted to give a shout out to the best underrated shows of 2017. They're magnificent series that haven't had the attention they deserve. 
Orphan Black
This show is one of the masterpieces of our time. It came to an end this year, closing a circle that made us get smile, dance, suffer, cry, love, and grow with them.
The show has an unconditional audience – among which I include myself – but being as wonderful as it is should have had more. And I think that sometimes people underestimate this series. The show not only dares with a brave argument when dealing with the subject of clones and research for a future immortality, but also teaches us very important lessons.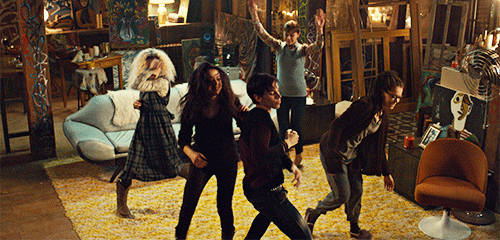 Orphan Black takes us into a world where friendship and brotherhood reach epic proportions. The same actress – Tatiana Maslany – gives life to all the clones, to totally different characters. And those characters are gold. We have all kinds of lives and sexual preferences. Showing us that any option that we decide or want in our lives is perfect and wonderful in itself and that the people who are around us and love us will accept us as we are.
Apart from these lessons, the characters are very complex. They have their lights and shadows, as in real life. Even the characters destined to be bad have that human side both for the good – with reasons that we can understand – or for the bad – the evil, meanness and human greed appears in several characters.
This whole series is a work of art. If you have not seen it yet, do it, you will love it.
Shadowhunters
After a saga of books and a movie behind them, came the show about this supernatural world of hunters – the Shadowhunters – that are dedicated to saving the world from demonic threats.
The show is very entertaining and, although at first it was more hesitant in its plots while it found its place, now that it has consolidated gives us something different. A world like the one that Cassandra Clare has created is very difficult to adapt but the series achieves it very well.
The show manages to create that world full of magic and mystery that Cassandra had in mind when she wrote the books but, at the same time, they also bring the series closer to a more human, more real world. The books follow in some plots but, as usually happens in the adaptations, they also change others and, many times, for the better.
If you want to enter a supernatural world full of magic, adventures but also insecure young people who are really starting to know themselves, this is your show. 
Halt and Catch Fire
The title of the series refers to the Halt and Catch Fire machine code instruction, which causes the computer's central processing unit to stop functioning. It's set in the Silicon Prairie of Texas in 1983 and, as you can imagine, it explores the world of computer programmers and engineers at the dawn of the internet. The show represents a vision from within the revolution of the personal computer.
The technological narrative is always present but the true story is still the emotional and psychological journeys of Joe, Cameron, Gordon, Donna and Bosworth – our protagonists.
That takes us through a technological world, where we can learn how the world was at the dawn of the internet. The journey made by the protagonists throughout history is an essential part of the show.
Bones
What to say about this show that has not already been said. I think a 12-year trajectory and seasons – just the show has ended this year – speaks for itself. It's a show that perhaps at first sight can pass itself off as the typical police procedural. But it's not like that.
A protagonist who works with bones and not with corpses, which is enormously rational and that learns throughout the series to be carried more by the heart and less by the head, is not usual and that is seen every day in the show.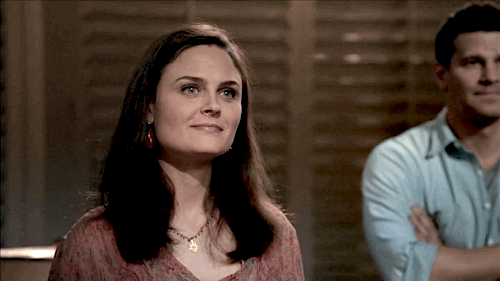 Her partner, FBI agent Seeley Booth, is the opposite of her. He's someone who lets himself be carried away by his heart and his instinct. Little by little they learn from each other. Each case, each mystery, each murderer, unites them.
If you start to see this show, you will not regret it, it will hook you up in such a way that you can't stop seeing it.
The Leftovers
The series takes place three years after a worldwide event in which many people disappeared, known as the "Ascension", which caused the unexplained disappearance of 140 million people. The story focuses mainly on the Garvey family and their acquaintances in the fictional city of Mapleton, New York.
It may seem that it's one more of the post apocalyptic shows that in recent years have flooded our screens but it isn't like that. It's a story about the pain of loss, about how you keep going without knowing what happened.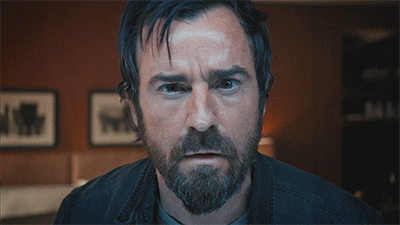 It deals with characters lost in an unknown world and without answers. The show is about the most raw feelings, that destroy you inside, break your heart and soul in a thousand pieces, fill your eyes with tears…and puts a smile on your lips. Everything at once. It's heartbreaking, but also hopeful.
It's a pity that the show has never had the recognition it deserves for its history, its unique photography, and its mythology. The series caught our breath for the last time this year after its third season but the trip is intense … and totally recommended.
Major Crimes
It's a police show but it has something … something special. The protagonists are usually not typical of middle age and acid humor is something that is always present, especially through a character.
At the same time that we know different complex cases of crimes, human subjects are also treated, such as love, prostitution, drugs, the adoption of a teenager who has learned a very hard life…in short, stories that don't usually treat this type of series. And they do it in a brilliant way and with a very big sensitivity.
They show us the two sides of the coin in each sensitive item they show. The rhythm of the show is particular and it takes us by the hand getting deeper into the case, into the lives of the characters and the victims.
It's something unique that only has this series and that is worth seeing in the first person.
The Gifted
The mutants have returned to our screens! They are well known in the cinema but now we can see them on our televisions. It has been courageous to reinvent this concept of the X men – and women – for the small screen. But the result couldn't have been better.
The powers are varied, curious and really well done, in addition, each one has a specific utility for resistance. The characters are complex, strong and authentic bad-ass.
Through the world of mutant powers they show us an organization – resistance – well organized and willing to help the lost mutants. But they also show us the other side of the coin, the persecution to which they are subjected and why. We can understand, although not justified, why a particular character made his mission in life persecute and lock them up.
In addition, they give us a surprise because the one who is the first enemy of the mutants becomes, for the love of his family, his greatest ally. Giving to the relation that it has with the mutants. it's an attractive component and difficult to develop, but that the series achieves it to the perfection. You can't miss this show!
Blindspot
It is a show where mystery, secrets and surprises are the order of the day. It's a really attractive and fascinating world that catches you. After watching an episode you want more and more and more. You fall in love with the characters and grow with them throughout the show.
The show has hardcore fans – me included, as you know – but I think a lot more people need to know about this series. It's something…wonderful because you never know what to expect. When you think you've discovered the whole game changes suddenly, the pieces fall and everything is upside down. There is always something more to discover, something more of untold history, something else that catches you at every step.
And, if that were not enough, in the middle of all that there is a couple, Jeller, from whom it is impossible not to fall in love. They overcome many tests, especially confidence, but they become stronger every time they do it.
With Blindspot, entertainment is assured. You can't stop seeing one episode after another.
Black Mirror
It's a cult series that everyone should see. Its format and style give us a surprise, they're totally different from everything we know. The series shows the dangers of technology in society from different perspectives. What happens when technology guides our lives? What dangers and consequences does that have? That's what the series exploits and shows us, in a cruel and honest way.
The stories – different in each episode – revolve around a human figure tortured by the indifference of an oppressive and amoral society. A society completely abducted by technology and what it provides. A dehumanized society.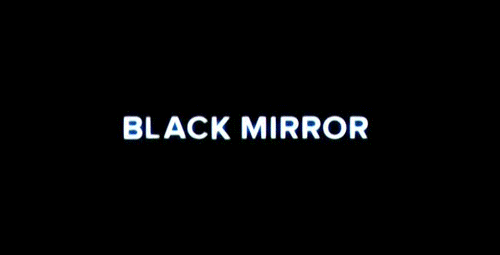 It's a satire and a reflection of where we are going. We always have technology in our sight and we need to have it. We abuse it on many occasions. This abuse, together with the evil that only a human being is capable of having, results in the story told by this wonderful series.
It's wild, it's brutal and it's real. I should have the attention that such a harrowing jewel deserves.
Lucifer
Who says that the supernatural world has no place on our screens? Lucifer is proof that he has space and a lot. He's the devil and takes a break from his duties in hell in a place…ironic for him – Los Angeles.
There he meets Chloe, a police inspector. She's special from the first second, the powers of Lucifer have no effect on her and that makes Lucifer need to know why. Thanks to that, Lucifer is involved in the police cases that Chloe takes care of…and in her personal life.
At first glance it may seem like the typical police drama but nothing is further from reality. Although we see different criminal cases and their resolution, they also mix with supernatural cases of the life of angels and demons that we know through Lucifer.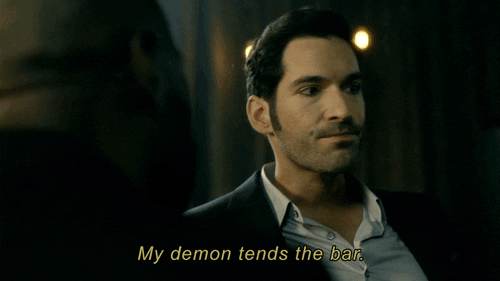 As we discover more of this supernatural world, Lucifer has his own personal problems and then there is Chloe … he falls in love with her – and vice versa – little by little. But it is complicated by who he is and the world he belongs to. What works in a beautiful love story but different from the others.
It's an atypical, special mix that seduces the viewer so that we can't get up from the sofa until the episode ends.
Extra: DCTV
Superheroes are on fire! With several adaptations in the cinema, the small screen also has space for them. I'm a faithful follower of two series of the so-called Arrowverse and I think the shows should reach a lot more fans. 
The series are based on their homonyms comics but the shows go much further than that. For me, for example, I don't like comics at all, but, nevertheless, this type of series attracts me, especially those that have a darker, raw, and real tone.
They have changed for the better and created shows that are not only for comic fans but for any fan that simply wants to have a nice time living adventures with our heroes.
Little by little, they have been creating their own universe in our televisions and they have taught us – especially through concrete characters – that we are all heroes in our own way. You don't need to be an expert in the fight, just do the right thing and fight for a better world in our own way.
Agree? Disagree? Do you miss any show on this list? Would you eliminate someone? Don't hesitate to share your opinion with us in the comments below!