All authors were readers before they were writers. I'm pretty sure this has been the case since the beginning of time, but it's especially obvious now that social media allows us to get a glimpse into the lives of our favorite authors, and gives them a chance to talk about the things that they love. More and more, we can see how authors are also huge fans of other works, and how that's shaped what they write. And I am no exception. Here are just a few of the works that have had me fangirling throughout my life, and which undoubtedly had a hand in shaping my YA debut Everless.
Harry Potter
First, last and always. I went to all the midnight release parties for the books and movies, wore costumes, entered trivia contests… There may have even been some fanfiction involved (which has never and shall never see the light of day!)
His Dark Materials
Another foundation of my reading life is Phillip Pullman's brilliant trilogy starting with The Golden Compass. Who among us didn't spend hours upon hours, as a kid, daydreaming about what our daemon would be? I can't wait to get my hands on The Book of Dust!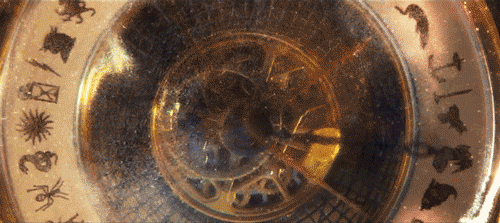 The Mortal Instruments
I am a ride-or-die fan of all of Cassandra Clare's Shadowhunters books, but especially the original trilogy. I also love the movie and the show, unreservedly. As far as I'm concerned, the more adaptations, the better!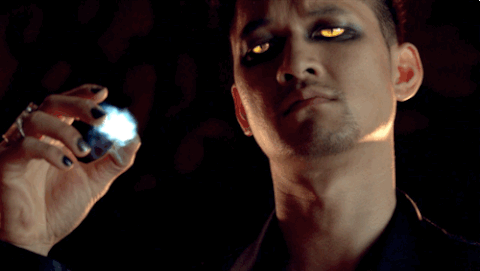 Daughter of Smoke and Bone
I fangirl about Laini Taylor's genre-bending fantasy trilogy to everone who will listen, because the worlds she creates are so huge and so wildly imaginative. Prepare to get lost in the best way!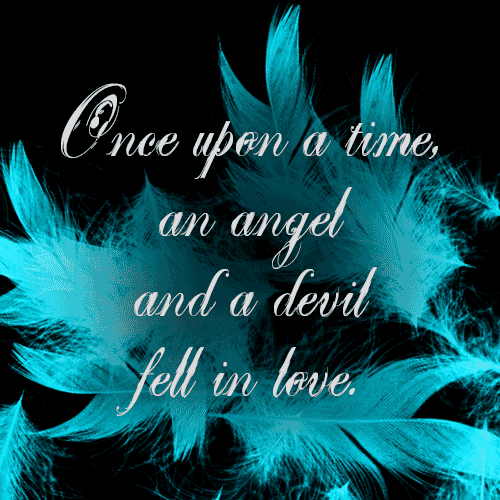 Six of Crows/Crooked Kingdom.
I'm late to the party here–I only read Leigh Bardugo's incredible fantasy heist duology this fall. And I'm mad at myself for sleeping on it for so long.
BONUS FANDOM: Supernatural?
I'm not quite *all in,* but earlier this year, I was looking for something new to watch since all my regular shows were in the off season. After years of seeing squeeing, gifs and art of Supernatural on the internet, I decided why not see what all the fuss was about, and am now halfway through Season Three. Wish me luck!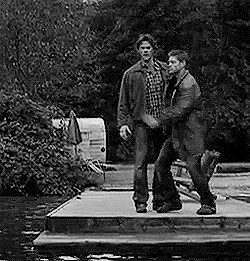 Sometimes I can draw a straight line between my own work and the thing that inspired it. But more often, the connection is subtler, more elemental. On the surface Everless isn't too similar to any of these core stories that shaped me, but my hope is that it will feel just as urgent and immersive—that like Harry and Lyra, Clary and Karou, Kaz and even Sam & Dean, Jules Ember will carve out a spot in readers' hearts the way those characters have in mine, and that she'll stay there long after "The End."
---
Guest author posts are one of our favorite things. In this case, we have debut author Sara Holland, talking about her history of fangirling.
About Sara Holland

Sara Holland grew up between small-town Minnesota and the countless fictional worlds of books. She graduated from Wesleyan University and worked in a tea shop, a dentist's office, and a state capitol building before heading to New York to work in publishing. These days, she can be found exploring the city's bookstores or finding new ways to put caffeine in her bloodstream. Everless is her debut novel. It was published on December 27th, 2017. Visit her online at www.sarahollandwrites.com.
Book Synopsis
In the kingdom of Sempera, time is currency—extracted from blood, bound to iron, and consumed to add time to one's own lifespan. The rich aristocracy, like the Gerlings, tax the poor to the hilt, extending their own lives by centuries.
No one resents the Gerlings more than Jules Ember. A decade ago, she and her father were servants at Everless, the Gerlings' palatial estate, until a fateful accident forced them to flee in the dead of night. When Jules discovers that her father is dying, she knows that she must return to Everless to earn more time for him before she loses him forever.
But going back to Everless brings more danger—and temptation—than Jules could have ever imagined. Soon she's caught in a tangle of violent secrets and finds her heart torn between two people she thought she'd never see again. Her decisions have the power to change her fate—and the fate of time itself.