As we head into the end of spring and the beginning of summer, the fall TV season comes to a close. However fear not because in the world of TV, there is never a time where there isn't new programming to sink your teeth into. So we at Fangirlish are going to highlight some shows that are coming back or premiering in the next few months that will reignite the flames of your TV fandom.
Let's start our list with a returning show that is nothing short of a cultural phenomenon.
GAME OF THRONES (HBO) – Returns April 14th
Did you really not expect our most eagerly anticipated show to be anything but Game of Thrones?? As the multi-award winner HBO show enters its final season, most fans are waiting with baited breath to see how the epic saga will conclude. What will happen to the Lannisters– Jaime, Cersei and Tyrion? What couples will survive or even thrive? Who will sit on the Iron Throne when all is said and done? How will the White Walkers be stopped? Hopefully the answers to all of these can be answered in this final season but most importantly — keep the Stark family safe at all cost. If a hair on Jon, Bran, Sansa or Arya's head is hurt……
KILLING EVE (BBC America) – Returns April 7th
Beloved and bewitching, Killing Eve returns for Season 2 at the beginning of April on BBC America. Eve and Villanelle continue their cat and mouse obsession game with one another as the effects of the Season 1 finale are dealt with. Sandra Oh and Jodie Comer have received critical acclaim for their Season 1 performances and if early indications are true, then Season 2 will deliver more of the suspense and drama that keeps the fans as obsessed with this show as Eve and Villanelle are with each other.
BARRY (HBO) – Returns March 31st
A dark comedy. A drama. However you want to describe Barry, no one can deny how great this show is. Lead by Emmy-award winner/co-creator Bill Hader, co-creator Alec Berg and the legendary Henry Winkler, this show accomplishes the almost impossible by having you root for someone who does some very not nice things. From midwestern hitman to hopeful theater actor, Barry is one of those characters that tries to be good even while doing some evil things. The emotions this show will let you feel in just a small 30-minute span is just one of many reasons to check out Barry Season 2 at the end of March.
iZOMBIE ( The CW) – Returns May 2nd
One of our favorite shows of the past few years, iZombie is wrapping up its run this summer with a 13-episode fifth season. It's hard to predict what will happen on a show that turned Seattle into a zombie capital, but we do know it will be hard to say goodbye to such a great show. While we are interested in what different personalities Liv will ingest this final season , we are even more interested in seeing how the story will end for her, Major, Ravi, Clive and Peyton. Rob Thomas didn't get to end Veronica Mars on his own terms ('til now), but we trust that he has the perfect ending in mind.
AGENTS OF S.H.I.E.L.D (ABC) – Returns in May
Agents of S.H.I.E.L.D comes back with a ton of questions when it returns in May: How long will it take for the team and Simmons to find Fitz? (We need our FitzSimmons back together again!!) How is Mack doing as the leader of the team? Is Coulson truly dead? As Agents of  S.H.I.E.L.D  returns with another season guaranteed, look for the show to roll the dice a little and try new things as the best comic-book show on television.
GOOD OMENS (Amazon Prime) – Debuts May 31st
From the minds of Neil Gaiman and Terry Pratchett comes Good Omens ,which is set to be the most star-studded entertaining good time you will have this upcoming summer TV season. Led by David Tennant and Michael Sheen, the story of an angel and devil working together to save the world from a war between Heaven and Hell has been a long time coming. Early indications have been good; judging just from the trailer, Tennant and Sheen have the perfect odd couple chemistry that makes for a devilish of a good time come the end of May.
Cloak and Dagger (Freeform) – Returns on April 4th
From Freeform 
One of the surprise hits of last year, Cloak and Dagger return in April for Season 2 as the focus goes on Tandy and Tyrone's growing bond as they figure out what to do next with their powers. We hope to see the Tandy/Tyrone ship rise but even if it doesn't, there will be more than enough good storytelling and acting to have us craving for more Cloak and Dagger each and every week.
VEEP (HBO) – Returns March 31st
As we enter the final season of Veep, we get one last chance to see Former President/Former Vice-President/ Presidential Candidate Selina Meyer making one last run for the Oval Office. There will be laughs, there will be tears and most importantly there will be lots of the same craziness that we have grown to love over six seasons from this award-winning show and its multiple award-winning leading lady Julia-Louis Dreyfus.
THE TWILIGHT ZONE (CBS All-Access) – Debuts April 1st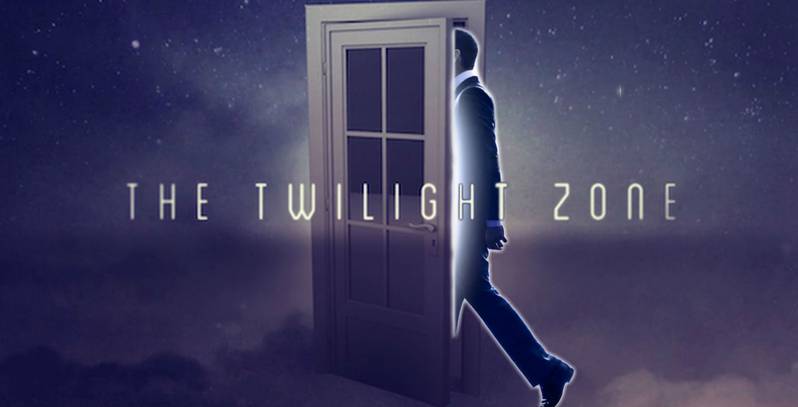 A fan of Black Mirror? A fan of Jordan Peele's Get Out? You'll get the best of both worlds here as Jordan Peele brings back the original creepy show of all-time, The Twilight Zone on CBS All-Access in April. Not much is known about what the episodes will be about but a star-studded line-up with such actors as Adam Scott, John Cho and Steven Yeun lets us know that we will definitely not be missing a episode.
---
Are there any other shows you're looking forward to watching this Spring? Let us know in the comments section below!
Don't miss out on posts like this! SUBSCRIBE to our monthly newsletter HERE!