While summer is usually full of reruns and next to nothing on TV, there is a new series that we can get excited about! HBO's Euphoria is based on teenager stories, following them as they go through life experiencing different struggles.
Let's talk about what excites us in this new series.
Zendaya
Zendaya is one of the lead actresses in this series. If you haven't heard of her, she has most recently been in Spider-Man: Homecoming, The Greatest Showman, and she'll be seen in just a couple of weeks in the upcoming Spider-Man: Far From Home, which is set to be released in July. She has also been in countless other projects that have made us fall in love with her. Zendaya is a fantastic actress, who in my opinion, deserves much more recognition than she gets.  I am excited to see how she grows in her role of Rue in Euphoria and what she brings to the table.
 Not Just Another Teen Drama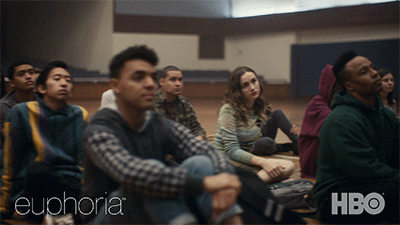 There have been so many different teen dramas over the years. Between Riverdale and Pretty Little Liars we have come to expect a million different spin-offs of the same thing that cover pretty much the same issues. Euphoria is different. It's real. I doubt there will be cults running after teenagers, serial killers bent on revenge, or a secret person that goes by A that wants destruction for a group of teenagers. No, this is real. From what I have seen from the trailer, it looks like it will be completely different from what we have come to expect, and focus on things that can actually happen in real life.
 Relatability 
Euphoria covers the life of real teenagers and the struggles that they are going through. We were all teenagers once, or currently, depending on who is reading this. There will be someone on this show that we can relate to, and a variety of different characters that aren't the same cookie cutter molds we are used too.
Current Topics That Are Relevant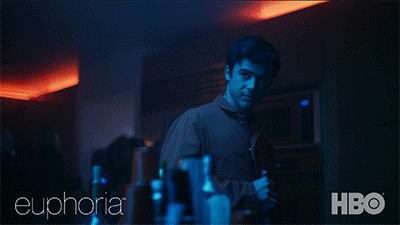 From the trailer there are a variety of different topics that are going to be covered. Drugs, sex, relationships, fitting in, being yourself, LGTBQ relationships, and acceptance. These are all very real topics going on in today's world that teenagers and even adults face. Euphoria will be a series that will be relevant and fit into today's culture.  Who knows? Maybe it will become the next must watched series.
 Life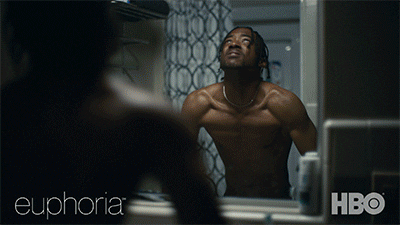 What probably excites me the most is that Euphoria is just relatable. It's life. They don't try to paint it as perfect, far from it. They are confronting it head on and discussing topics that I feel a lot of people will feel and understand. Life is messy and unpredictable, and I'm excited to see how they portray that.
If you haven't seen the trailer yet, watch it below.  Share in the excitement with about Euphoria with us and comment below!
Euphoria premiers June 16th at 9/8c on HBO.