In an effort to build a space for queer people like myself, every Tuesday I'll be posting opinion pieces, listicals, reviews, and more focused on the LGBT community (and occasionally about the Latinx/WOC community since I am Latinx.) Welcome to Queerly Not Straight! 
---
Please Send Help by Gaby Dunn and Allison Raskin is the fresh dose of friendship, growing up, and queer love/life (for one of them) sprinkled all throughout this book like confetti! Basically it's the young adult novel you need to get your hands on today that is told in the form of text messages and emails between two friends that are thousands of miles apart but on the same coast! The sequel to I Hate Everyone But You takes everything that you loved about the first book and ramps it up to 11 with new problems, obsctacles, and life lessons for Ava and Gen!
1. The friendship between Ava and Gen is epic and complicated.
Ava and Gen are proof that opposites attract and that hard work is what keeps long distance relationships, even friendships, alive and kicking. They are each other's night and day and that leads to plenty of interesting conversations and adventures as they try to keep in touch. Now that they're on the same coast the dynamic has shifted where one isn't asleep on the East Coast and awake on the West. Things are now happening in real time and Ava and Gen's expectations of correspondence has gotten a bit more on point than in I Hate Everyone But You. Mix in new jobs, new loves, and new experiences and you've got a complicated mesh that Ava and Gen work to get through together.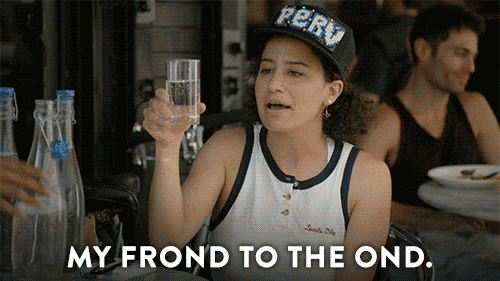 2. The email/text message format is like nothing you've seen before.
Besides the prequel to this book, I've never read something in this kind of format. Emails and text messages are the reality of how young adults communicate with each other nowadays. This leads to a lot of things being lost in translation through our words. We might not have meant to sound rude, condescending, or jealous. But the fact that the recipient can't see your face for social cues means that things get messed up sometimes. And that's what I see in Please Send Help; two young women trying and working on their relationship through a digital medium that isn't exactly the best in getting their message across during their busy lives.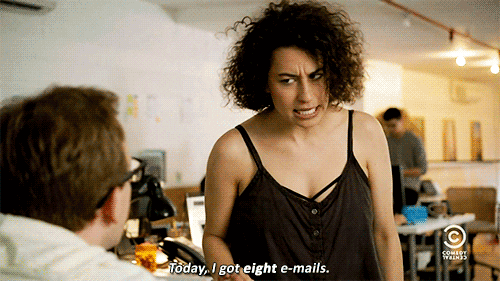 3. It's so damn funny!
Ava and Gen are two pieces of a whole that is sassy AF and funny AF. Please Send Help builds on the jokes, events, and loves of the first book and integrates them into the second book. What you're left with is a book that feels like an old friend or roomie that you're catching up with because life got crazy, as it always does. This also leads to you as the reader being more invested than ever before in what their days are like because jokes & laughter are always expected and welcome with these two.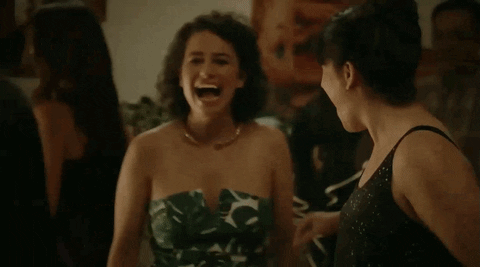 4. It captures what being a young adult is really like.
Adulting is hard AF and that's especially true for Ava and Gen. Even though they are in constant communication they are still living very distinct and adult AF lives that pull at them from various directions. They have to deal with work, rent, new towns, romantic hookups, or leads that turn into nothing in Gen's hunt for the next big story. See, all adult. All real. And all the kind of stuff you need in a book about young adult women that try, persist, and succeed.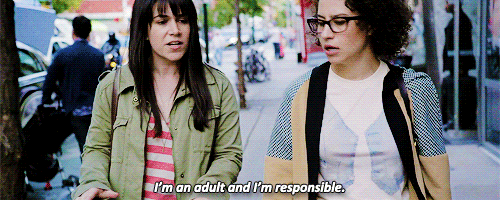 5. Gaby Dunn and Allison Raskin are talented AF.
Lovingly known as Gallison, these two besties run a popular Youtube channel titled Just Between Us. Both have been responsible for pilots and content for TV. And I Hate Everyone But You was their first published novel together. They are currently on tour for Please Send Help and doing book signings in San Francisco, New York, and Boston. Also in the works is Just Between Us being taken on the road for some live action in Washington, DC, Philly, Chicago, and Seattle. See, talent pouring out of them and into glorious work!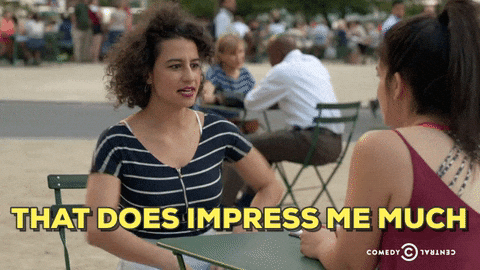 Please Send Help is NOW available for purchase.
---
Queerly Not Straight posts every Tuesday with opinion pieces, listicals, reviews, and more focused on the LGBT community (and occasionally about the Latinx community since I am Latinx.)
Don't miss out on posts like this! SUBSCRIBE to our monthly newsletter HERE!