Watching yesterdays Oscars 2020 ceremony felt a little bit like trying to reach for the impossible, and then finding that you have managed to take one, maybe two tiny steps forward.
Progress, but is it really?
Sure, Parasite won big – not just Best Foreign Film, which we expected, but Best Picture and Best Director. It's hard to argue against the movie's merits, or the joy in the cast's face as they received the award. It's not that hard, however, to wonder about the female-led films that weren't there, and still feel disappointed.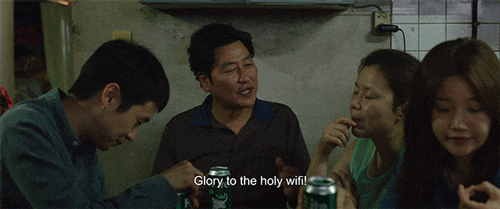 No, angry.
Greta Gerwig got some nominations – notably for the movie, Little Women. She got an adapted screenplay nomination too, one that, for a moment there, we thought they might give her. The honor went instead to Taika Waititi's JoJo Rabbit, and that's also very hard to argue against, especially because even just Taika winning was already history in the making.
When history is filled with white men, it isn't that hard to make history.
Except, of course, the bad taste the whole thing carried – the lack of recognition for female creators and its projects, kept getting worse and worse as the evening went on.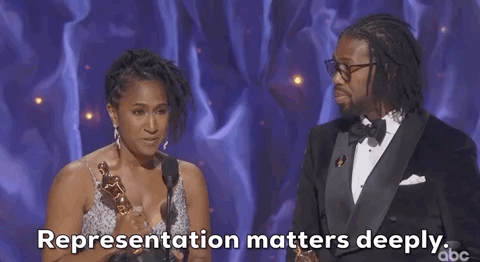 In the end, some women did win Oscars (mostly white women, because the Hollywood ranking looks something like this). For documentary, for makeup, for costume and hair styling, and that's pretty much it. Those are the categories the Oscars voters can "give" women, the ones that sound feminine, anyway.
But that's it. That's all there ever is, barring some truly notable exceptions.
There were jokes about it, too. Plenty of jokes. It's much easier for the Academy to joke about the lack of women and POC than to do something to combat the fact that female-led movies and POC-fronted ones that don't fit into the standards, that don't cater to what women and POC are supposed to do or feel like according to the white men this industry is made of, are not invited to the Oscars party.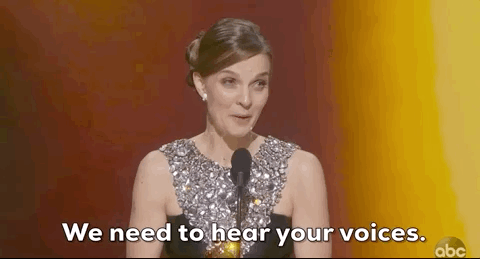 Usually, it's not that they don't win, no. They're not even nominated.
Some will point to Joaquin Phoenix's attempt at an equality speech, to the diversity of films this year – even if they did not get nominated – and to the fact that the Academy didn't shy away from the snubs they were being criticized for, as a step in the right direction. And maybe it is. But it's 2020, and we're frankly tired of tiny steps.
We want change. Real change.
And we would like the industry that creates the entertainment we consume to realize that diversity is more than inviting people who "look different" to stand on the Oscars stage and make a few jokes about how they only get to stand on that stage if they're presenting, and then doing nothing behind-the-scenes.
That's just lip service. And we've had way too much of that already.
What did you think of the Oscars 2020 ceremony? Share with us in the comments below!