Welcome to A-Z Movie Reviews.  Every Sunday, for the next several months, I will be posting a review of a film in my home movie collection.  How it works is, I will be reviewing movies in alphabetical order until I get to the letter Z (Yes, I do have a film that ends in Z).  Now I realize there are many ways to alphabetize a film collection but this is mine so don't judge me.  This is simply for fun.
---
I am a big fan of Samuel L. Jackson, Christina Ricci, and Justin Timberlake so all three of them being in a film together was a nice sort of acting trifecta to me. For this week's installment of A-Z Movie Reviews, I'm talking about their film Black Snake Moan.
What it's about:
A God-fearing bluesman takes to a wild young woman who, as a victim of childhood sexual abuse, looks everywhere for love, never quite finding it.
Lazarus is a man looking for a spiritual cleansing of sorts. He and his wife have just divorced and he's angry to say the least. All he wants is to find some sort of peace. When he stumbles upon a badly beaten Rae (Ricci), he nurses her back to health. After he learns of her promiscuous ways from people in town, he determines that God put her in his path so that he can cure her. In his mind, if he helps her with her "sickness," it will in turn cure him.
Lazarus wants to show Rae that she can be loved in the right way and that not every man she meets wants to take advantage of her. Although he goes about it in an unconventional way, he has good intentions.
---
Rae doesn't really know what she's looking for. She has experienced a lot of trauma in her life which has caused her to feel unworthy of love. In order for Rae to cope with the trauma she faced as a child, she uses sex as a coping mechanism. When Lazarus rescues her, she is not in a good place.
Although her physical wounds are being healed, her emotional ones are much harder to fix. Rae is reluctant to accept Lazarus's help at first. Like I said, his method of helping her is pretty unconventional but, eventually she agrees. Rae and Lazarus spend a lot of time together and she begins to see him as a father figure of sorts. Because she's never known the love of a father, this is all new territory for her. No man she's come in contact with has ever wanted anything more than sex from her. Lazarus teaches her that she can be, and is worthy of a man's love.
---
Ronnie is on a mission to create a better life for him and Rae. He thinks joining the National Guard is a good way to start. There's just one problem; he has severe anxiety. It's pretty debilitating to the point he gets discharged and sent back home shortly after his deployment. For Ronnie, Rae is an anchor who has always been there for him to keep him calm and without her, he's lost.
When he returns home and finds her with Lazarus, he assumes something seedy has been going on between them after he learns from his scummy "friend," that she cheats on him. Ronnie is ready to kill Lazarus until he realizes he has actually been helping Rae with all of her problems. Ronnie can see the difference in Rae and he realizes he needs help in his own way too. He and Rae both learn they are stronger together and vow to protect each other.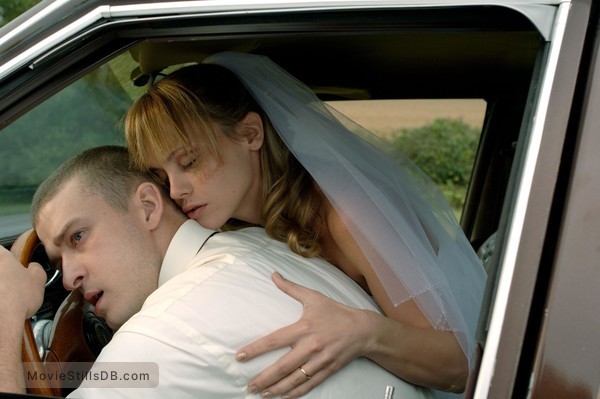 ---
Black Snake Moan is a film about redemption and what I liked about it was the fact that it didn't have the typical happy ending. Every single one of these characters is extremely flawed. It would not have made since to have Rae and Ronnie walk off into the sunset happy because they still have so many issues to work on. I think the director Craig Brewer captured that in a very honest and real way.
Black Snake Moan is available to stream on Amazon Prime Video.