Welcome to A-Z Movie Reviews. Every Sunday, for the next several months, I will be posting a review of a film in my home movie collection. How it works is, I will be reviewing movies in alphabetical order until I get to the letter Z (Yes, I do have a film that ends in Z). Now I realize there are many ways to alphabetize a film collection but this is mine so don't judge me. This is simply for fun.
---
I love foreign films. Now I know they aren't everyone's cup of tea considering watching one often involves using subtitles, but to that I say, get a little culture in your life. Some of the best films I have seen were foreign ones and the French film Blue Is The Warmest Color, is one of them.
What it's about:
Adèle's life is changed when she meets Emma, a young woman with blue hair, who will allow her to discover desire and to assert herself as a woman and as an adult. In front of others, Adèle grows, seeks herself, loses herself, and ultimately finds herself through love and loss.
---
Blue Is The Warmest Color directed by Abdellatif Kechiche and based on the graphic novel by Julie Maroh, is a story of first love, heartbreak, sexual awakening, and finding yourself.
Although the film is controversial due the directors depiction of the love scenes between Adele (Adèle Exarchopoulos) and Emma (Léa Seydoux) which are bordering on pornographic and quite lengthy (their first encounter runs at 6 minutes!) It is an incredibly beautiful film. It's one of my favorite love stories because it's just so raw and emotional.
What I love about this film is although the run time is 3 hours, it makes sense for it to be this long. The film focuses on Adele's (Exarchopoulos) life of going from a teenager to a young adult and the audience takes that journey with her.
When the film begins, she's struggling with her sexuality until she meets Emma (Seydoux) who awakens something in her she never experienced. Adele who is in high school, hasn't figured out who she is and Emma who is an art student in college, helps her discover a new side of herself. The two initially start off as friends then it develops into something more.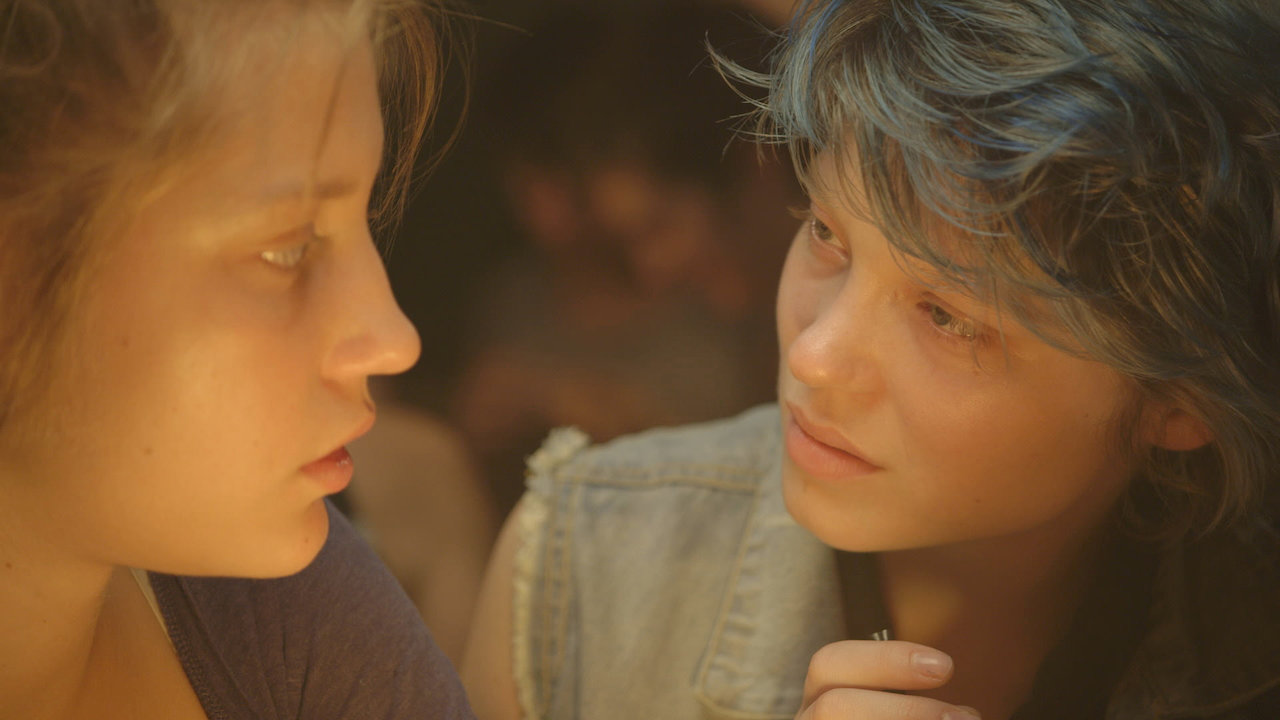 Another thing that I love most about this film is that it deals with real relationship issues.  I know it's a story about a same sex relationship but, it's still a love story that anyone can relate to.  The feeling of being neglected by your partner, the drifting apart, infidelity, these are things that all couples can experience at one time or another. 
Adèle and Léa are both amazing actresses and their performances in this film tear at the deepest parts of your heart. Their chemistry feels so natural and I can't take my eyes off the screen because they both bring so much emotion. They both do such a great job at conveying the progression and maturity of their characters. Watching them fall in love onscreen makes it that much harder to watch when they break up. No lie, their fight always makes me cry. It's a visceral and painful scene to watch.
Blue Is The Warmest Color is one of the realest love stories I have seen in a long time and I highly recommend it. It's beautiful, painful, relatable, and what it will do is make you realize that love has no gender. No matter what your sexual orientation is, we all love in the same way.
Other Thoughts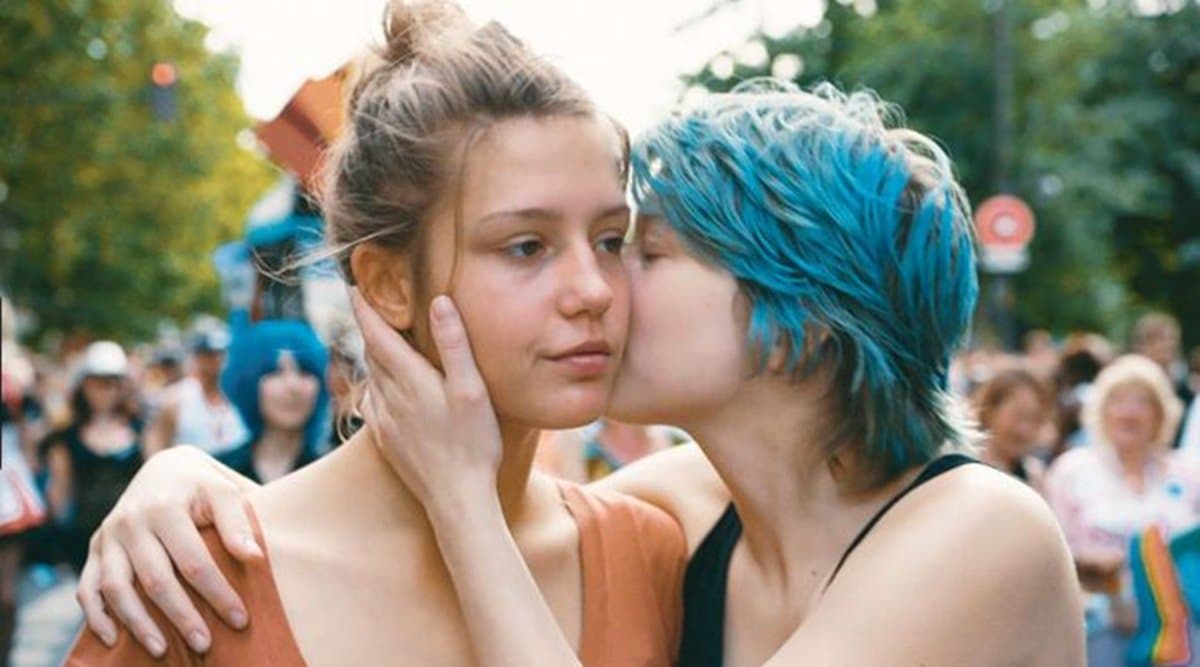 Adele's friends are annoying homophobic assholes
The fact that Adele loved to get her grub on, and had candy bars hiding under her bed is super relatable.
Watching Adele break up with Thomas (Jérémie Laheurte) still makes me sad because he really liked her.
Valentin (Sandor Funtek) was the realest friend Adele had he didn't care if she liked boys or girls.
Adele's love for reading and how passionate she got when she talked about her favorites is so me.
Beatrice (Alma Jodorowsky) was a jerk for playing with Adele's emotions.
I wanted to take a brush to Adele's hair so bad because it was always all over the place.
Léa Seydoux has the most beautiful blue eyes and her hair being blue only brightened them.
The sex scenes were unnecessarily long and gratuitous but what do you expect when a man is the director?
It was extremely bold of Adele and Emma to have sex when she stayed over after meeting Adele's parents. Like, dude, they don't even know their daughter is a lesbian so catching the two of them hooking up would have been so bad!.
I had an issue with the passage of time. It was unclear in some scenes how much time had passed. The film starts with Adele in high school, then she starts to date Emma, and somewhere after Emma meets Adele's parent the two move in but it's like so… Adele graduated and moved out? no more parents? did she tell them she was moving in with Emma? so many questions!!
When Emma and Adele meet up again it still gets to me. Even though I already know how it ends, I still wish for a different outcome every single time.
Blue Is The Warmest Color is available to stream on Netflix.