We're all bored. There's a pandemic. We can't really go places. We're stuck inside and we're running out of things to watch. So, when a new show is announced to drop all episodes on a streaming service, we go …is this the time for me to watch (or re-watch) this show?
Yes, this is me leading into the news that all seven seasons of Once Upon a Time will hit Disney+ on Friday, Sept. 18. And if you've been waiting to watch it, then I guess now's the time? And if you don't know what you'd even get if you do …I guess that's why I'm here?
Now, I usually try to ignore the last season. I watched the first and last episode and I'm not sure I want to watch the middle ones like, ever. But the first six were ….something. Good, bad and everything in between, Once Upon a Time won't leave you wanting for opinions, of that I'm sure.
So, should you watch? The answer is, surprisingly, still yes. Here's why:
THE OTPS
From Snowing in Season 1, to the five season journey of Emma and Hook, to the short-lived joy that was Regina and Robin, Once Upon a Time has some good ships. It didn't always know how to do well by them, and there were some, like Ruby and Dorothy, we just didn't see enough of, but if you want to swim in OTP goodness, this is the show for you.
This is especially true when it comes to Snowing and Captain Swan, the two ships this show pays more attention to. From "I will always find you" to time travel adventures, "You traded your ship for me?" and a happy beginning, if you can overlook the sometimes rocky storytelling, the ships will give you something to smile about.
FAMILIAL RELATIONSHIPS
Then there's the familial relationships, which are at the core of what made this show what it was. Snow and Charming looking for their daughter was always the heart of this show, and then Snow and Charming getting to know their now grown daughter, and building their family with her, was always the focus. Add to that a sibling for Emma, and Henry, her own teenage son who, btw, was adopted by Regina, who is technically Snow's stepmother, and this was always a family show …weird family at that.
But even when other things in the show didn't work, that always did. Family can and should be at the center of a show like this one, one that is basically all fairy tales come true.
HOPE
Despite the ups and downs, one thing this show was always good at was providing hope. Hope that, in the end, people are good deep down. Hope that you can and will find your own way. Hope that, out of even the worst darkness, a light will shine.
Just hope. And isn't that the number one thing we need these days?
BUT …there's this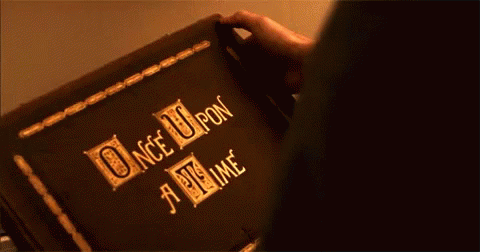 I can't, in good conscience, send you into the show without some warnings. Logic is sometimes suspect, and coherency as well. Trust me, they can't keep track of things, so you really shouldn't try too hard. They'll contradict themselves to tell any story – sometimes with good results, sometimes with very bad ones.
And then there's this, my biggest gripe with this show, by far: the mostly male writer's team plays fast and loose with the concept of consent. Regina sleeps with Graham while she's in possession of his heart, aka in control of him. Zelena pretends to Robin's wife to get pregnant with his child. And then the same concept is used in the season 7 I avoided because enough was enough.
So now, you have all the information …or at least, the important one. Once Upon a Time is coming to Disney+ next month. You decide.