The X-Men return in a battle against an ancient mutant known as Apocalypse. He's been around for a long time and has reared his purple/blue head to destroy the world with his four horsemen at his side. Our group of heroes have their work cut out for them if they want to save everyone and send this guy six feet under. Until then, let's talk about the 3 life lessons we learned from the 'X-Men: Apocalypse' trailer.
Casting is key
If you're hoping to have a successful movie then a dynamic cast of newcomers and returning acts is the way to go. First up is Oscar Isaac as Apocalypse. Many don't even know that he's actually the brave resistance pilot Poe Dameron from Star Wars: The Force Awakens. (We'll talk about that a little more later.) Next up is Sophie Turner as Jean Grey, familiar to many as Sansa Stark on the hit series Game of Thrones. These new members of the X-Men world are joined by Lana Condor as Jubilee, Tye Sheridan as Scott Summers/Cyclops, Kodi Smit-McPhee as Kurt Wagner/Nightcrawler, and Alexandra Shipp as Ororo Munroe/Storm. Point is that each and every single one of these actors looks spot on. It's like Bryan Singer took a peek into my mind and picked the star cast of my dreams. (Sneaky.)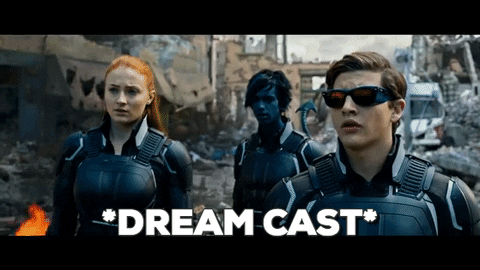 Costume design is key.
The big bad would look less threatening if he was in a t-shirt and slacks. Jubilee would do a disservice to her character if she didn't have her signature yellow jacket. Nightcrawler just wouldn't be the same without the blue skin. And Jean, If we didn't get the red hair there would be riots I tell you! Point is, the costume design department for this movie has been spot on with each of their choices. Sure, Apocalypse might be a different color but who cares. Focus on his armor and the fact that it looks like pharoah's robes with a fancy cowl of doom. This vision has sparked new life in my interest of the X-men franchise while reminding me of the good old days of comics and 90's cartoons.

Power hungry/destructive villain is key.
Apocalypse can control all of the mutants with his abilities to steal/bestow powers and molecular manipulation. He's immortal, has his own crew, and knows how to move about in our world without being detected. How are the X-Men going to beat that? To top it off he's played by the swoon worthy Oscar Isaac who will no doubt draw in his allies with his powers and bedroom eyes full of sinister plans. I don't know about you guys but it looks like Apocalypse has the home plate advantage. (By a couple centuries.)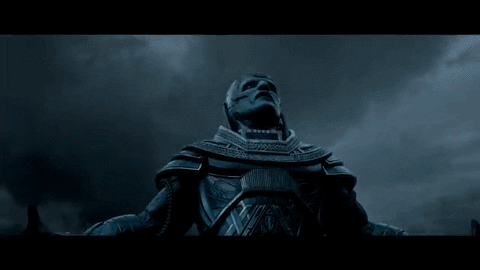 Side Note: It's not just me. Apocalypse looks like the Power Rangers villain Ivan Ooze.