It's International Women's Day, and though we here at Fangirlish would like to congratulate all the beautiful, strong ladies that read us, we'd also like to celebrate the strong women we all look up to. International Women's Day is about being us, about being loud, bold, and happy – whatever that means for you. And that's why, on this day, we want to look at the TV ladies who inspire us to be exactly that. The real, and the fictional ones.  But let's begging with the latter.
So, here's a list of those ladies (Except the DC TV ones, who deserve a separate list):
Dana Scully, The X-Files
Because she was strong when others weren't, smart when it wasn't in, a role model when there were few, and in every respect, Mulder's equal.
Emma Swan, Once Upon A Time
Because being the savior, bringing back the happy endings, discovering and controlling her magic and balancing family and romance are all in a day's work for Emma.
Daenerys Targaryen, Game of Thrones
Because she's not a Queen, she's a Khaleesi. And that word means something to us now.
Alex Parrish, Quantico
Because a woman can be the best at anything she puts her mind to – and Alex reminded us of that.
Peggy Carter, Agent Carter
Because Marvel heroines come in all shapes and sizes, and even without superpowers, you CAN be a hero.
Temperance Brennan, Bones
Because there's, quite possibly, no one smarter. And we've loved learning with her.
Katherine Beckett, Castle
Because she's the badass cop with the dark past and issues on this show, never forget that.
Selina Meyer, Veep
Because she's the President of the United States, and she's funny, to boot.
Donna Paulsen, Suits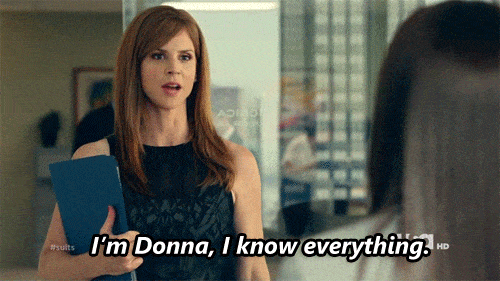 Because she's not just a secretary, no. She's the brain, and heart, of the firm.
Regina Mills, Once Upon A Time
Because she was once the Evil Queen, and now, she's …Regina. And the woman she is now might not be perfect, but she tries.
Hayley Marshall, The Originals
Because she's fierce and loyal, and she'd do anything, anything, for her family.
Jody Mills, Supernatural
Because she lost everything, and yet she's still fighting, still trying, still up.
Rachel AND Quinn, UnReal
Our favorite female anti-heroes, you can't pick one without the other. And they're the reason we watch.
The Women of The 100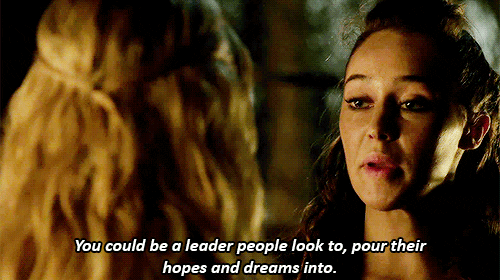 Because Clarke is a leader, but so is Abby. Because Octavia is a warrior, just like Indra. Because Raven is a survivor. Because Lexa did what she had to do, for her people. Because, in this world, there are no differences.
Agree? Disagree? Have another awesome lady we missed (Surely! There's so MANY of them!). Share with us in the comments!