Get hyped, clockblockers, your favorite show is back, and "The War to End All Wars" might just be the best episode this already superb show has ever done.
Big words, I know.
Timeless excelled in season one mostly because of its balance, the way it weaved a story of three people seamlessly, without ever seeming to favor one over the other. It also shined because of its diversity, it's smart writing and because of the way it took its characters from co-workers, to allies, friends, and finally, family.
Season 2 is more of the same, and then some, with twists I didn't expect, feels I should have already be used to but that, somehow, seemed to be dialed up a notch, and character growth of the kind that's very hard to find in the first episode of a second season without shenanigans.
There are not shenanigans here, just good writing – and that's rare enough these days that I still feel like we should all take a moment to applaud them.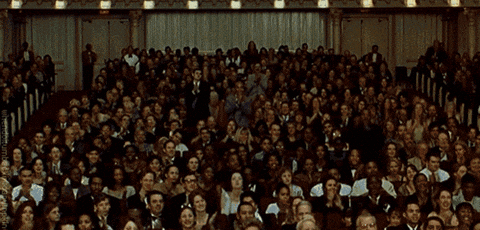 Okay, moment over. Now, let's try to up the hype. Because this episode is good. Really, really good. Almost like NBC told Shawn Ryan and and Eric Kripke to do better and they said hold my beer, and boy, did they deliver.
So, here are some teases about the season premiere of Timeless Season 2, titled: "The War to End All Wars":
You had Lyatt feels in Season 1? The first episode of Season 2 is going to murder you. Please come into this episode prepared. Not sure what, exactly, that would entail, but just …prepare. Maybe ice cream? Wine? Both? Does anyone make wine ice cream? If so, can someone get me a link?
You think Rittenhouse was the Season 1 baddie? Oh, no, Rittenhouse is here to stay, and they are, if possible, even scarier in Season 2 as we get a glimpse into their big plans.
Rufus is still the smartest person in most rooms (unless Jiya is in the room, and then we might have an argument), and in this episode he gets to prove that he's not just smart in the fix-a-time-machine way, but also in the reading-my-best-friend way.
Most supporting characters from Season 1 make an appearance this episode, including Mason, Agent Christopher, Jiya and Emma.
The last scene of the episode sets up an interesting dynamic going forward, one that we can't wait to see develop.
Moira Queen has nothing on Carol Preston, and Susanna Thompson kills it, as always.
Nothing, absolutely nothing, feels rushed.
Rufus gives a shout-out to all clockblockers!
Female power! This show has no problem passing the Bechdel test, and they really, really have no problem writing female characters that feel like real people. Hmm …maybe diverse writer's rooms bring something different to the table. Who knew? (EVERYONE)
Lucy's character growth is a beautiful thing to see.
For that matter, so is Wyatt's.
Reunion hugs are the best kind of hugs. Or, are they?
Are you excited for Season 2 of Timeless? What are you hoping to see? Share with us in the comments below!
Timeless Season 2 premieres Sunday, March 11th at 10/9c on NBC. Watch live and live-tweet with us!