I love books. Seriously, if I could get paid to just sit and read all day, I would take that. What I love even more is getting the chance to meet the authors behind all the books I love. That's what book signings are for. I have been attending book signings since 2013, so I think it's fair to say I know my way around.
From the big to the small, I've been to them all. If you have never been to one let me give you the pros and cons of attending them, so you can decide if they are for you or not!
PROS
Getting to meet your favorite Author
One of the best things about going to a signing is finally seeing the person behind the stories that mean so much. It can be emotional and exciting. Authors aren't always able to go everywhere, so when they finally make a stop where you live, it's awesome. For me, I recently met the author of the Anita Blake Vampire Hunter Series, Laurell K. Hamilton. I have followed her work for over 10 years, and always seemed to miss her when she would come to California. She doesn't often travel, so getting to see her was extremely gratifying.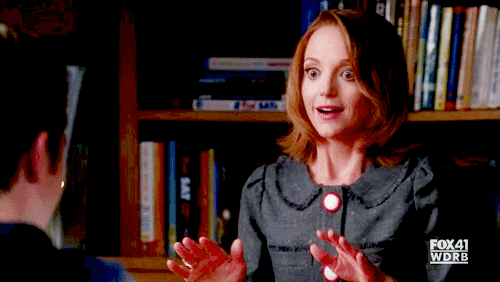 Discovering new Authors
Most of the signings I have attended, generally have multiple authors in attendance. Seeing my favorite authors is great, but it's also cool to meet new ones. If you are going to a big signing it's always a nice idea to research some of the other authors you don't know. I love to do before I attend a signing. You may end up discovering another author you will love. Plus, if that's your only opportunity to meet them, you'll be glad you did.
Making new book friends
Signings are always a great way to network. It's the perfect place to meet other bloggers, and bookstagrammers. There's a lot of time spent standing in lines so you can chit chat with other readers. Who knows, you may even get some new book recommendations as well.
Shopping
Ah, shopping for books, one of my favorite pastimes. Book signings are a great time to grab your favorites. I attend a lot of indie book signings, like authors in the OC (which sadly is in its final year), so most of the books I buy there are ones you would not normally find in Barnes & Noble. You can get the books on Amazon or the author's website, but I prefer to get them at the signings. First and foremost because the author can sign it and personalize it right in front of you. Second, there is NO TAX or SHIPPING FEES! So, you can buy as many books as your heart desires. Oh, and if an author is feeling generous, they may lower the price of a book or even give it to you for FREE!
Alrighty, now that we have talked about the pros of book signings, lets go over those pesky cons.
CONS
Long lines
Let's face it folks, if you go to a signing, at some point you will be standing in long lines. Signings are long days. Depending on the type of signing you attend, you may be in line from the wee hours of the morning to the afternoon. For example, I recently went to Anna Todd's signing at The Barnes & Noble at The Grove, and I lined up at 5am to wait for the store to open at 10am for my wristband. The signing was at 2pm. So, you see, long day. Make sure you bring plenty of snacks and water, maybe even a folding chair, because you will be standing for a while.
You might not meet every Author
If you go to a large signing where there are multiple Authors you want to see, you may not get to see them all. I know that sucks but it's a fact. While you're standing in line for one author, you are missing the chance to meet another one of your favorites. Before a signing, you must sit down and figure out which authors you want to prioritize. My best advice is to make sure you stand in line for the ones you want to see the most first. As the day goes on, their lines will get longer and the chances of you missing them increase.
Feeling shortchanged
As someone who has been to multiple signings, I can attest to this. Personally, I prefer going to indie signings over the smaller ones with one author. I say this because while there are a lot of people in attendance at the big signings, the authors tend to be more forthcoming. They talk to you a lot more, and you really feel that one on one moment with them. With the Barnes & Noble signings at The Grove for example, you can leave feeling shortchanged.
There are so many people in line to see the author and because those signings are not as long, you can feel like herded cattle. I know that sounds harsh, but it's true. The security and management stand off to the side pushing you through like an assembly line. Once you get to the author, you get to say maybe "hi" and then it's done. A perfect example was when I went to Stephenie Meyers signing there. Everything went so quick that I honestly felt like it was a waste of a day to be in line for all the hours before. Basically, what I am saying is don't expect too much when you go to some signings.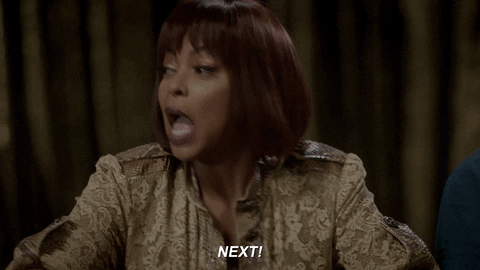 I know that was lots of information to take in, but now you know the good and the bad. I truly hope it doesn't deter you from wanting to attend a signing because they can be so much fun and you will have some amazing memories.
Would you attend a book signing? Have you attended one before? What was your favorite part? Share with us in the comments below!
Looking for more book content –