We watch a lot of television and we definitely see a lot of different actresses come across the screen. Which ones are our favorites? The list could be a book.
Every actress brings something different to the screen. It's true, that our favorite actresses of the decade may be influenced by the shows we like, but it's also influenced by the way that the actresses made a connection with us.
So who do we think are the best actresses of the decade?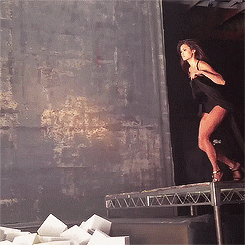 Erin: It is impossible to narrow this one down to one. Nina Dobrev. Yes, I said it and I mean it. The Vampire Diaries changed a lot of television and Nina Dobrev was the force on screen that did that. She played multiple characters on The Vampire Diaries and you felt the difference between them all, but all of them were played with such a presence that she can only give. Second – Kerri Washington. Kerri Washington transformed television with her portrayal of Olivia Pope. Olivia Pope was everything and it's not often that a person jumps off the TV screen and can make you want to be that person. Kerri Washington does that with her characters. Can we all just talk about how when Kerri comes onto the screen – you can't look away?She's an absolute powerhouse. Kerri Washington is amazing.
Lizzie: I'm torn between saying Regina King and saying Kerri Washington, so I'm going to say both. Regina was more versatile, playing more than one character that made an impression, but Kerri made Olivia Pope into not just something, but everything,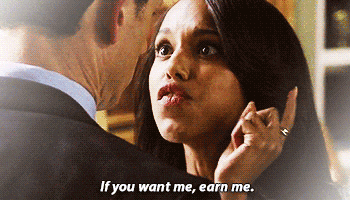 and that takes talent too. 
Lyra: Ming-Na Wen has absolutely slayed it this past decade as May on Agents of Shield. She has transformed from a hardened warrior to a kind and still badass woman who loves just as fiercely as she fights. Plus it's all heart eyes from me when she starts kicking butt. What can I say, I like a woman who knows how to take people down while looking fabulous. <3
McKenzie: I will try not to write a love story for all my favorite actress because I have more than just one. They are all so good and I feel like they don't always get the recognition they deserve. They are talented and I hope more people come to see their talent. Gwendoline Christie, Emilia Clarke, Lena Headey, and Abigail Spencer.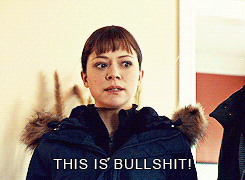 Gillian: Tatiana Maslany. I still can't get over how she played like 30 different characters on Orphan Black because all of them were different. It is a testament to her talent that whenever I saw the cast at various Comic-Cons, I was like, "Wait, where are all the other actresses?" I kept forgetting that she was the only person playing those roles. (Runner-up is Rose McIver for similar reasons)
Grace: Nina Dobrev played multiple characters throughout her time on The Vampire Diaries and never broke a sweat it seemed. I know she was on a CW show about vampires, but the fact that she never got any award recognition is mind-boggling. She really made it seem like Katherine and Elena were played by two separate people because she was just that good. 
Julie: There are so many wonderful actresses, but I have to give some recognition to Sandra Oh. She started out the decade still playing the amazing Christina Yang on Grey's Anatomy, who unashamedly lived by the "sisters before misters" code, and always made the choice to put her dreams first, even if it came between her and the man she loved. She ended the decade in the critically-acclaimed TV Series, Killing Eve. She even hosted the Golden Globes in 2019. 
Jasmine: I know we are trying to avoid repeats but I have to agree with Gillian because Tatiana Maslany was a damn badass on Orphan Black. 
Shana: Oof. I love women too much to just pick one. So, in no particular order: Julianna Margulies, Gillian Anderson, Sarah Rafferty, Tatiana Maslany. (And really, just about every other woman on television.)
Who was the best actress of the decade in your opinion?