Batwoman's Ruby Rose has left The CW series and we're shook AF. According to Deadline, Ruby Rose said, "I have made the very difficult decision to not return to Batwoman next season." She continued on by saying, "This was not a decision I made lightly as I have the utmost respect for the cast, crew and everyone involved with the show in both Vancouver and in Los Angeles."
Personally, we're shocked. Ruby Rose…wasn't the best actress when her taking on the role was announced. Not going to lie about that one. But she grew on us. Episode by episode, she showed us what Batwoman was all about, why we should love her, and how right she was for the role. And the chemistry, dear lord did she have chemistry with everyone on set.
But now she's gone? Something fishy is a foot and the only way to get through this is by A) Reading the following statement that she gave Deadline: "I am beyond appreciative to Greg Berlanti, Sarah Schechter and Caroline Dries for not only giving me this incredible opportunity, but for welcoming me into the DC universe they have so beautifully created," she said. "Thank you Peter Roth and Mark Pedowitz and the teams at Warner Bros. and The CW who put so much into the show and always believed in me. Thank you to everyone who made season one a success – I am truly grateful."
And B) Going through the five stages of grief in the form of Leslie Knope gifs because we all know it had something to do with that on set injury that almost left Ruby Rose paralyzed. #ISaidWhatISaid:
Denial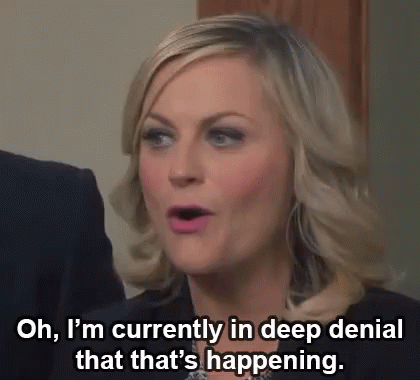 Anger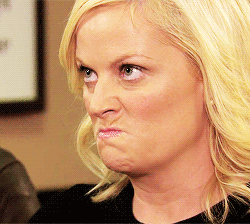 Bargaining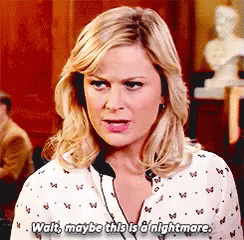 Depression
and Finally Acceptance
because they're totally going to pick another LGBTQ actors.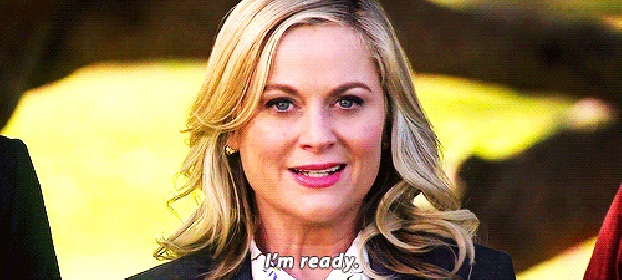 Batwoman is set to return for season 2 on The CW.