The final two episodes of Gold Digger were full of surprises, from unscheduled family reunions to wedding day jitters, there was lots of drama unfolding.
Let's discuss:
Episode 5 ' Her Boy'
Leo Wants His Happy Family Back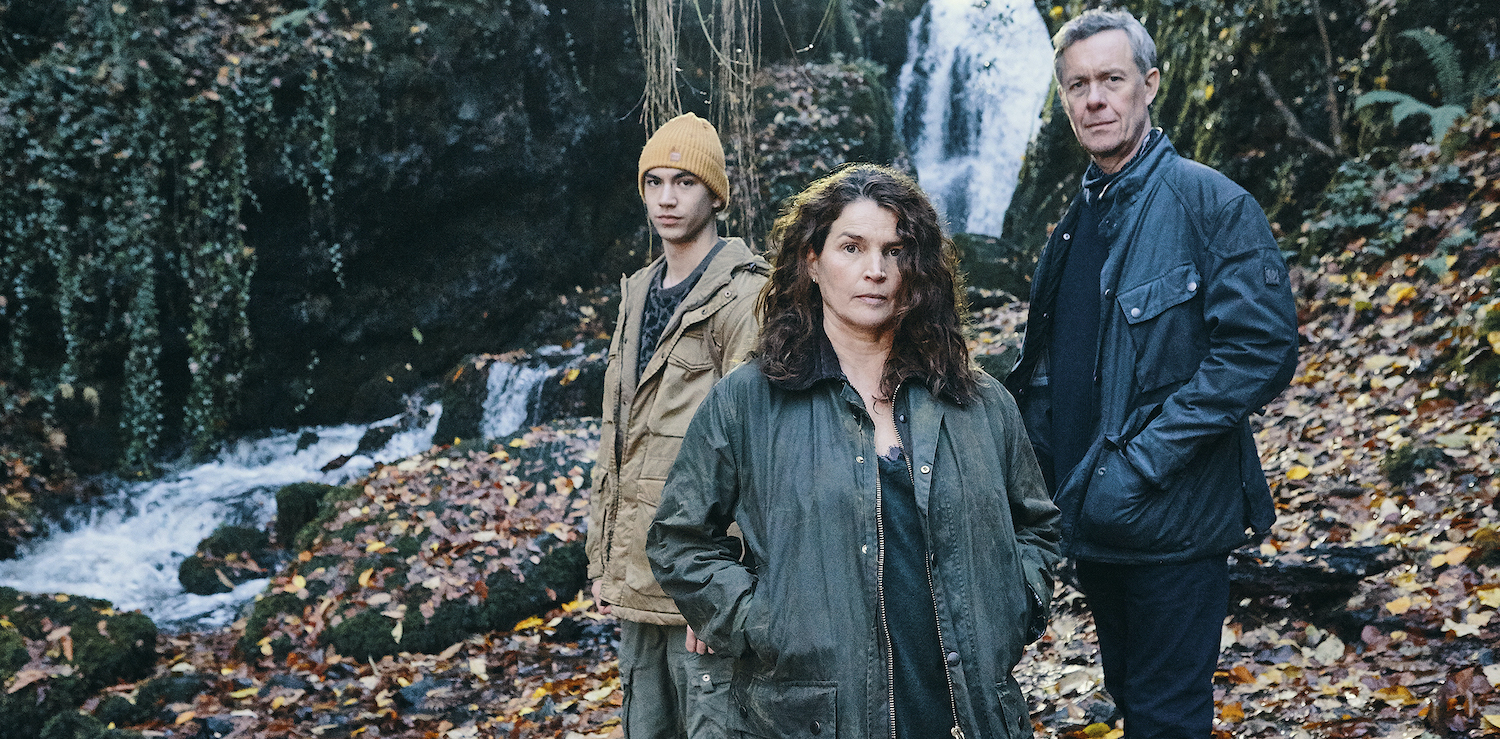 Leo, Julias youngest son is celebrating his 25th birthday but it's not going as planned. He's unhappy that Benjamin is still around and he really doesn't want to celebrate with him. His celebration is ruined even more when an unexpected visitor shows up; Benjamins estranged half-brother Kieran.
For Leo, this feels like another thing to add to the list of reasons their mom shouldn't marry Benjamin and he's ecstatic about the situation. All of the kids and Julia were under the impression that Benjamin was an only child because he said he was. Kieran showing up confuses Julia but, she acts like she misheard Benjamin before and pretends she was aware he had a brother.
Leo and his siblings are not buying it at all. Patrick who is a huge baby, gets upset his mom is willing to accept another one of Benjamin's lies so he takes off. Because Della can't get a ride with anyone else, she leaves with him. Leo is upset his siblings left his party but he pretends it doesn't matter.
Because Leo doesn't want to spend his birthday with Benjamin, he decides to stop by his dad's because that's the one person who never lets him down. Leo doesn't know the truth of what happened between his mother and what his siblings witnessed years ago because he was just a baby. In his mind, the sun rises and sets on his father and he wants his parents back together again.
He devises a plan and tricks his dad and Julia to spend the day with him at one of their favorite places Becky Falls. Things are going smoothly until Julia and Ted start fighting about the past and her upcoming nuptials. Leo tries to intervene but Julia immediately lets him know she found out he knew about his father and Marsha's affair and said nothing.
When Leo gets back home, he calls Della and tells her what he did. She tells him it was a bad idea and goes on to say that their memories at Becky Falls were not fun. Leo has always seen the best in everyone including his dad. For him, his childhood was normal. He doesn't really understand why his mom and dad are no longer together and feels if Benjamin was gone, they could be together.
Opening Up Old Wounds
Childhood traumas affect us a great deal.  Our parents have a way of thinking they've shielded us from all the bad memories in our lives.  That's what Julia did with her children by never bringing up what happened between her and their father.
Julia was beaten severely by Ted and he attempted suicide. Julia who believed the children were too young to remember is stunned when Patrick brings it up. He tells her that ever since that day, he and Della have been having flashbacks. It seems Julia didn't do as good a job as she thought.
Patrick wants to talk it out because it's been locked away like it never happened. Della reveals she actually witnessed Ted hitting Julia but she didn't stop it and it's been affecting her all of her life. Both Julia and Patrick were surprised to learn this detail. Once the kids get all of this out, they feel Leo needs to know the truth because he has been actively trying to get Ted and Julia back together. Julia is against them telling Leo but, Patrick is adamant it's time he learned the truth about their father.
Unhappy Reunion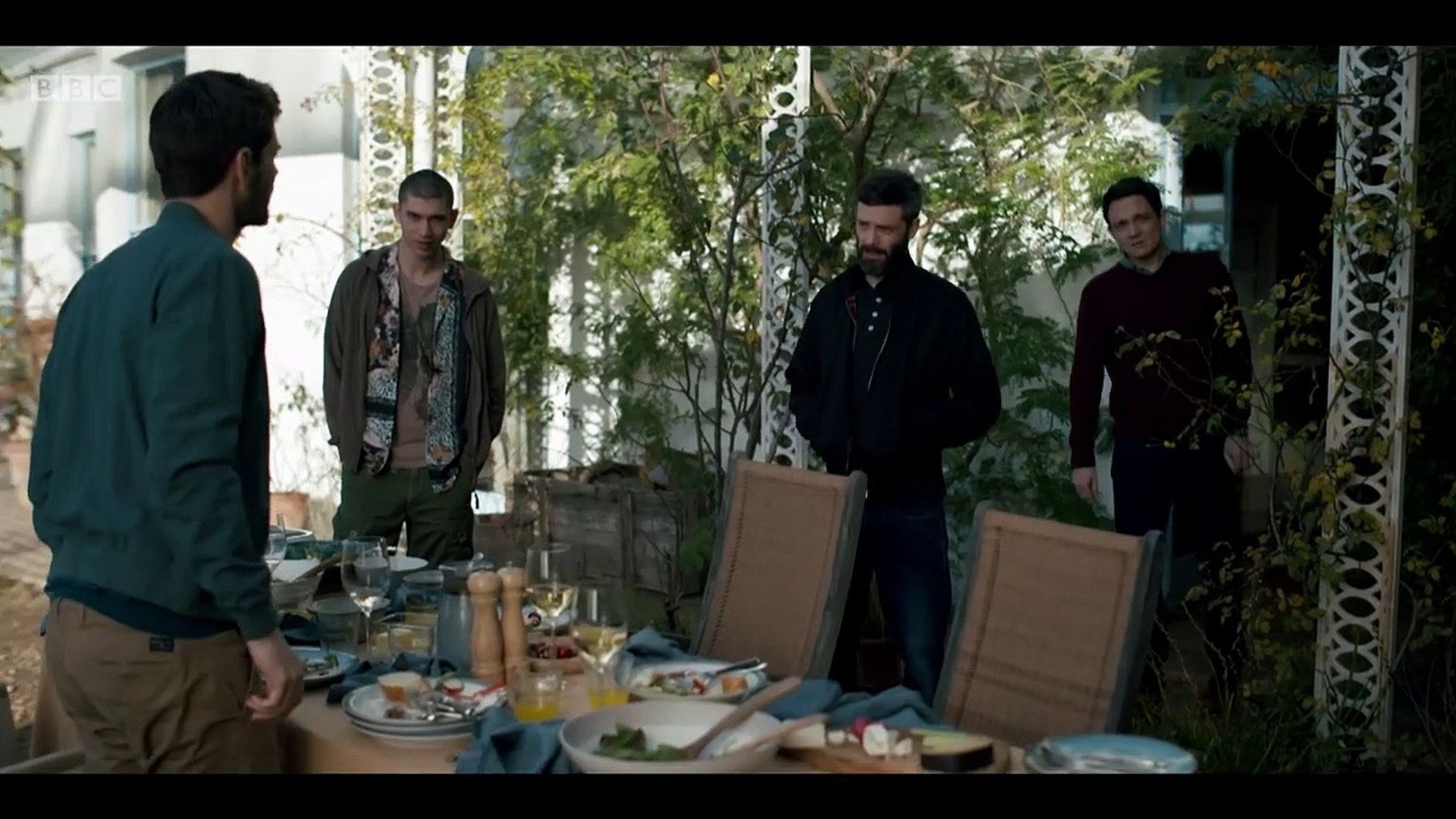 Benjamins estranged half-brother Kieran showing up has a major effect on him. When Julia confronts him about lying, he attempts to explain why he told her he was an only child. As he tries to explain, he has a panic attack when he thinks Julia wants to call off their wedding. She's able to calm him down and lets him know she isn't going anywhere.
Kieran and Benjamin have not seen each other for 17 years but Julia feels this is a good time for them to reconcile. Despite how Benjamin feels, she invites him over for breakfast. Julia will take any little piece of Benjamins past she can get and that's why she wants Kieran around. He gives her insight into the man she feels she doesn't know much about.
After Kieran shows her a childhood photo, she later heads to the place where it was taken. She meets a man inside of a pub and finds out Benjamins real name is actually Sean. When she tells the man she and Benjamin are getting married, he shows her an old news clipping which reveals he was charged with the murder of a shopkeeper years ago.
Episode 6: 'Her Love'
Runaway Bride
On Julia and Benjamin's wedding day, she is still reeling from the information she received about his past. As she prepares to walk down the aisle, the cold feet and wedding day jitters are at an all time high. Julia has had enough of Benjamins lies but even more than that, she has had enough of Teds interference.
After getting ready for her wedding, Julia calls Ted and they meet up to discuss their past. He thinks she wants to meet up because she still loves him but that's not the case. She wanted to confront him about what he did to her years ago. Ted refuses to accept the mistakes he made. Julia tells him that he ruined her life and the kids lives. As they continue the conversation, things get heated and Ted slaps her.
Julia takes off and heads to the cliffside where she likes to take walks and clear her head. While there, Julia calls Benjamin and tells him the wedding is off and their relationship is over. She refuses to be a victim again and that's what she thinks will happen if she marries Benjamin.
Wedding Day Confessions
I don't know that confessions on your wedding day is a good idea but, that's how Julia and Benjamin roll. After he receives the phone call from Julia, Benjamin goes on a mission to find out where she may have gone. He searches through all of her belongings for some clue and finds the prenup with his forged signature. Benjamin is stunned to find the document and heads over to Ted and Marsha's house where he thinks Julia might be.
When he arrives, he doesn't find her there and while talking to Marsha, it occurs to him she went to the cliffside. Once Benjamin arrives to the cliff, he finds Julias car parked with a note to him and the newspaper clipping that revealed he was charged with murder. Benjamin in shock, continues to search for Julia and thinks she may have killed herself.
He looks all over the cliffside and finds her walking on the beach below. He heads down there and the two reveal what they have learned about one another. Benjamin begs Julia for her forgiveness and asks for one chance to give her the truth. They go to see his brother Kieran who confesses he let Benjamin take the blame for the shopkeepers murder when he was the one who actually killed the man.
Having heard all of this, Julia makes her final decision and marries Benjamin.
I have to say the finale was a little anticlimactic. I kept waiting for something bigger to happen and was shocked when the wedding actually happened. The show had me questioning my own thought process because Benjamin really did love Julia. He worked hard to keep her and was really broken up when he thought she was not going to marry him. I wonder if there will be a season two because there are still a few things they could do and some unanswered questions.
All episodes of Gold Digger are now available to stream on Acorn TV.
Other Thoughts
I think I have a bit of a crush on Archie Renaux
Leo saw a salacious text from Patricks secretary Heidi and now he knows his brother is having an affair.
Leo and Marsha's daughter Cali are hooking up. No wonder he wanted his mom and dad back together because… awkward
Della was Julia's biggest cheerleader the whole season. Her support of her mom's relationship never wavered.
That was the worst wedding day ever!
Now that the prenup was torn by Julia, what happens next?
Julia knows Patrick is having an affair
When she called him a hypocrite for saying you shouldn't go into a marriage with any doubts because it's for life, I said bravo. Patrick is the biggest hypocrite and i'm glad Julia told him so.
Benjamin didn't write the note for Patrick that he knows he's having an affair.
Patrick confronted Benjamin because he assumed he did and ended up telling on himself which gave Benjamin leverage. What a dumbass!
Seriously, who wrote the note about Patricks affair?
Ted showing up to Julia and Benjamins reception wasted and telling Benjamin Julia kissed him when he kissed her, made me want to punch him in the face.
I feel like something will happen to Ted because he was drunk as shit when he left the party.