Wynonna Earp's "Friends in Low Places" was a masterclass in storytelling that felt like a 2-hour season finale instead of just one hour at the start of the season. Emily Andras is a wizard and no one can convince me otherwise because she and her team continue to blow me and fans away. So, without further ado, let's dive into "Friends in Low Places" aka my favorite episode of Wynonna Earp EVER.
The Hottest Wayhaught Moments of My Life
I thought long and hard about how I was going to start this section of my review. I'm a professional, right? Screaming is not acceptable, right? Well, fuck that! BECAUSE WE ARE SCREAMING, PEOPLE! WAYHAUGHT JUST HAD THE HOTTEST MOMENT OF THEIR ENTIRE RUN ON TV AND I FEEL LIKE MY ACNE HAS CLEARED AND MY CROPS HAVE BEEN WATERED.
*clears throat and tries to compose self*
This Wayhaught sex scene was the hottest sex scene I've ever seen on this show and in my entire queer life. And we wouldn't be here, crying over the beauty that is Waverly Earp and Nicole Haught reuniting after over a year apart if it wasn't for Emily Andras. Thank you for being you, for fighting to give queer people moments like this, and for breathing even more life to Beau Smith's brilliant work when it comes to Wynonna Earp.
Back to the sex scene. It was so intimate, sensual, and romantic. And it was exactly what we deserve to see as LGBTQ+ people. How many times have we watched heterosexual couples get it on for minutes at a time in a show with theme music to accompany it? TOO MANY TO COUNT. And it feels like we've been fed the kind of quality content that we've all been waiting for our entire queer lives.
AND THE MUSIC, PEOPLE. Thank you Adaline for the beautiful music. It is now and forever will be Wayhaught's theme music. It makes it even better knowing that Adaline is herself a queer woman and wrote this dedicated to a queer love. It's what we deserve and what makes the Wayhaught sex scene 100 times better, 100 times more sensual, and 100 times more romantic.
Finally, thank you to Dominique Provost-Chalkley and Katherine Barrell. I've teared up during your Wayhaught scenes before this one but this is the first time where I actually cried. And it's because of you and the dedication, time, and love that you have put into Wayhaught. You two are truly a gift to the queer community and you have left us changed forever more.
Wynonna Earp Doing Her Damn Best
Kudos to Wynonna Earp for doing her damn best and trying her hardest even when it looks like there's no hope. This is a time of transition for Wynonna. She doesn't have her famous gun. (Even though she's happy the curse is broken for her, her family, and her baby, the gun is a big help against baddies.) And she's got Nicole and a new possible ally to help her get her sister and baby daddy back.
Which…can we talk about Wynonna and Doc? I knew they were endgame for a while now. But there's something about seeing them together that just makes my heart flutter. Yes, I said flutter. Not in a bad, "I'm going to die, way." But in a, "This shit is the cutest thing I've ever seen and I'm so happy for them," kind of way. Because they are cute and meant for each other, and not simply because they have a kid.
Wynonna and Doc make each other better while accepting all parts of each other. Sure, season 3 was a little rough for them with Kate coming back and having to deal with Docs transformation. But he's still the man that Wynonna fell in love with and she's still the woman that Doc fell in love with. And whatever comes next in Purgatory, they've got this.
Just one step at a time. And if they do it by each other's side, there's no bad guy they can't stop!
Back to Wynonna doing her best.
She fought tooth and nail, sometimes not even having enough oxygen, to save the people that she loves. Without her gun, she was able to save Nicole from a zombie. Without her gun, she was able to make it into the garden and found her baby daddy. And without her gun, she convinced her little sister that this was not the place she belonged.
I'm proud of Wynonna and how far she's come. And looking back to season 1 Wynonna, I don't think she would've thought any of this was possible. But it is because of her strength, her resilience, and the people that she surrounds herself with every day of the week and twice on Sundays.
That Wasn't Nicole and…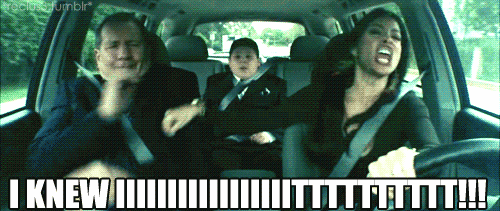 That's it. That's this section.
Additional Thoughts on "Friends in Low Places":
I miss Jeremy so much and it annoys me that Eve was the first look of him since he was kidnapped in "On the Road Again." Give me more of those ACTUAL puppy dog eyes and love for Doc.
Talking about Doc, the way he defended Jeremy's passions in life made me go, "Awwwww." They're friends. They're family. And one way or another, Doc will find Jeremy and free him! Cuz that's the kind of man Doc is and will forever remain.
Kudos to the design department for that faux Nicole Haught getup. I would really love someone cosplaying as this version of her when cons start up again, please.
Where's Kate at? I hope her and Jeremy aren't still being held.
Hell, where's Mercedes and Nedley? THEY. BETTER. BE. OK.
And finally, what the hell is going on in Purgatory?!
CONFUSED AND READY FOR MORE, PARTY OF ONE.
Wynonna Earp airs Sundays at 10/9c on SYFY.