Cassandra Clare's Shadowhunter Chronicles books are full of some of my favourite characters and relationships of all time. I could write a whole series about the ships in those books, from Clace, Sizzy and Malec from The Mortal Instruments, to Herongraystairs, Sophideon, Gabrily and Charlotte/Henry from The Infernal Devices, to Blackstairs, Kierarktina, Diana/Gwynn, and Kitty from The Dark Artifices, or whatever the hell you call that mess of love geometry in Chain of Gold. Cassandra Clare is great at writing relationships of all kinds, and she has given her readers many, many excellent ships.
And while I love all the ships in tsc, today, because I just finished reading The Lost Book of the White and am in the mood to gush about one of my favourite ships of all time, I'm going to talk about Malec, AKA Magnus Bane and Alec Lightwood.
Disclaimer
Obviously, multiple versions of Malec exist. This piece is specifically about the book version. If you prefer the TV show version, that's cool! I'm not going to talk about them here, though.
Also, here there be spoilers, not just for The Mortal Instruments, but also for The Dark Artifices, Tales From The Shadowhunter Academy, Ghosts of the Shadow Market, and The Eldest Curses, including The Lost Book of the White. Proceed with caution.
They've had the deck stacked against them, and still managed to make it work
I'm not sure any tsc couple has had to overcome more to be together than Malec have – and yes, I'm including the couple who thought they were brother and sister for a book and a half and the couple who risked getting their marks stripped just by being together. Fight me.
Look. I don't think a fictional couple needs high stakes or drama or huge obstacles in order to be a good couple. I actually tend to prefer the ships where characters are just really compatible and work really well together and don't have to keep breaking up or coming up with reasons not to be together. Still, there's something really heartwarming about two people who love each other enough to fight to be together, even knowing that breaking up would be much easier for both of them in so many ways.
Let's review all the stuff Magnus and Alec have had to overcome, shall we?
Alec had to deal with internalized homophobia, and fear of coming out to his very homophobic family.
Just going to Magnus's house was a huge deal for Alec! At the start of the book, he didn't think it was possible to be a gay Shadowhunter. There's a line in City of Bones where Alec says that he never thought he'd ever enter the Silent City, even in death. I think that pretty much sums up how Alec thinks the Clave at large will treat him if he comes out as gay.
Most Shadowhunters get buried in the City of Bones. If Alec thought he wouldn't end up there, it's probably because he believed the Clave would see him as less of a Shadowhunter because of his sexuality.
The fact that Alec overcame all that and decided to be with Magnus, to kiss him in front of his family and the entire Clave, is a huge testament to his courage. And it makes that relationship so much more satisfying.
Magnus is immortal, and Alec isn't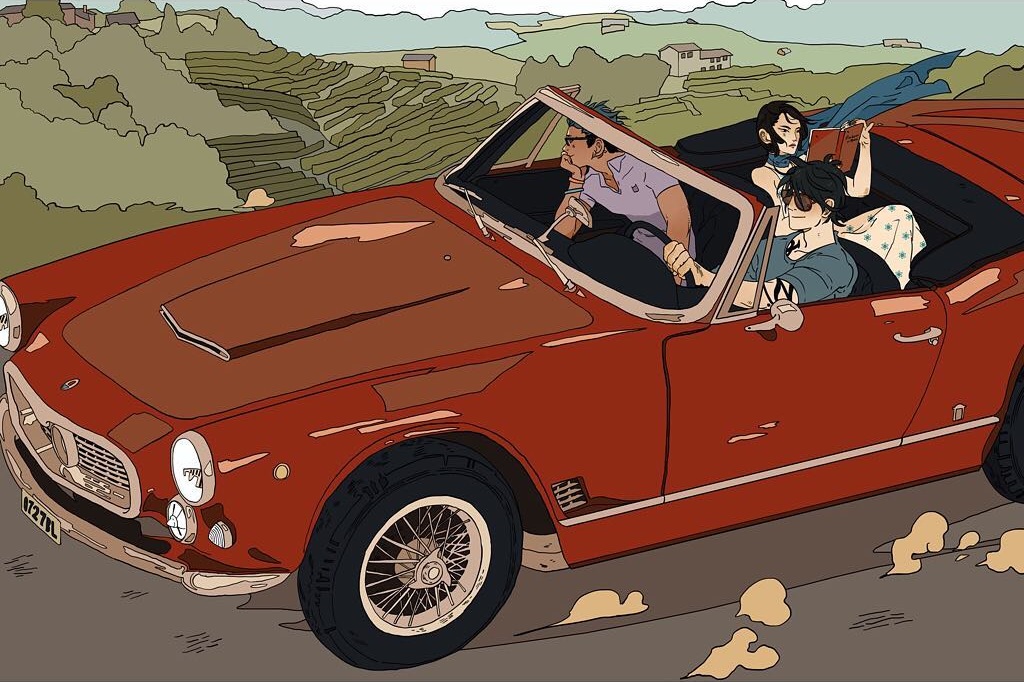 Imagine being in a relationship with someone who has been alive for centuries and has had more life experiences and partners than you can wrap your head around. Imagine that person refuses to share anything about their past, so you feel like you only know one side of them.
Then imagine that you also happen to be someone with absolutely no experience with relationships or dating – someone who was deeply closeted until very recently.
Imagine knowing that after you grow old and die, your partner will live on and continue to have more life experiences, probably even date more people.
That's a lot to handle! It's no wonder it took Alec a long time to come to terms with it. It also makes it so much sweeter when Alec finally learns, not just to overlook the challenges inherent to being in a relationship with an immortal, but to embrace the good things that come with it. He finally understands that Magnus's past makes him endlessly interesting, and that Magnus living on forever means that his own memory will live on forever, through Magnus.
And then we have the other side of it. Imagine living hundreds of years with very few people actually taking you seriously enough to consider an actual relationship with you. You see countless people die. You get used to the idea that you're going to outlive everyone in your life. You watch a close friend of yours fall to pieces after her mortal husband dies. You learn to close yourself off, never getting too attached, always keeping in mind that other people won't be around for long. And then you finally find someone you want to spend the rest of your life with, and that person is mortal. Not just mortal, but a Shadowhunter, someone likely to die young.
It took Magnus a very long time to decide that being with Alec would be worth the inevitable heartbreak. And look at him now! Married to him, raising a kid with him, enjoying life more than he has in a long time, and trying to make every moment with Alec count because he knows Alec won't be around forever.
They're both just making the most of whatever amount of time they have together, and it's beautiful to watch.
They make each other better
Alec's character development over the course of the Shadowhunter Chronicles didn't only happen because of Magnus, but Magnus was a big part of it, and my goodness was it a whole lot of character development.
This guy went from a grumpy, perpetually angry boy who hates everyone and is extremely mean to anyone who isn't part of his family, to the confident and self-assured co-founder of the Shadowhunter-Downworlder alliance, and the Clave's first ever openly gay Consul. He went from a character I didn't like very much, to quite possibly my favourite character in the entire Shadowhunter world.
Even Magnus grows as a person during his relationship with Alec. He takes a more active role in conflicts, instead of sticking to the sidelines as he has before. He's less emotionally detached, more dedicated to protecting the people he loves, and he's not pretending not to care anymore.
They're so proud of each other
One of my favourite things about Malec in the later books is how they're constantly hyping each other up. Magnus is super impressed with Alec's fighting skills, and admires his dedication to the cause of protecting the world from demons. He sees how strong Alec is, what a good leader he is, what kind of an effect he's having on the Shadowhunter world.
At the same time, Alec is constantly impressed by Magnus's magical abilities. It's especially sweet given that most Shadowhunters look down on warlocks. He's also constantly affirming his faith in Magnus, constantly reminding Magnus that he is a hero. Even early on in their relationship, in The Red Scrolls of Magic, he refuses to believe that Magnus might have done something truly evil in his past, despite overwhelming evidence suggesting exactly that. When he finds out that Magnus's joke cult was all about protecting warlocks, he immediately says it sounds on brand for Magnus.
They're the best dads
Do you ever just think about the fact that most warlocks are rejected by their parents at a young age and grow up scared and confused and unsure how to use their powers? And the fact that Max Lightwood-Bane is going to grow up in a loving family with dads who are actively working to make the world a better place for him? With a parent who can teach him about magic?
Because I do. All the time.
And the fact that Alec found Rafe one day and just decided to adopt him? And Magnus made that decision within a few minutes of meeting the kid? The fact that they're willing to teach their Shadowhunter kid magic, and train their warlock kid in combat? I love them.
Magnus and Alec adopt another kid in TWP challenge.
They're role models for the rest of the Shadowhunter world
I am so, so happy that Magnus and Alec have continued to be a presence in the Shadowhunter Chronicles after the end of their series, because we get to see the effect they have on the world around them.
Don't get me wrong: all the main characters in TMI did their part to save the world, and they're all considered heroes with good reason. But Magnus and Alec are still doing amazing work after the war, by building bridges between Shadowhunters and Downworlders, and now by rebuilding the Clave with better rules.
I can't even count how many times recent Shadowhunter books have shown these two – Alec in particular – being recognized by strangers for their work with the Alliance. Shadowhunters and Downworlders are working together because of them. Some of those people are even building up the courage to date, to adopt kids, to live lives outside of what the Clave and downworlder society consider normal.
These boys are really out there changing the world for the better.
For all these reasons and so many more, I Will Go Down With This Ship.