In these Covid times, it is becoming hard to come across something new to watch. The virus has made it hard for the entertainment world to continue production on new shows and movies. For the foreseeable future, this is going to be our new reality. Yes, we will have new stuff to watch, but it won't be near the amount of content we used to get. With that said, I thought I would share some shows and movies I can rewatch to my hearts content and never get tired of.
CHARMED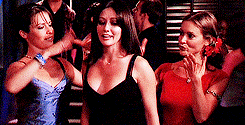 Charmed is such a great show that I feel like a lot of the newer generations don't know about it. In short, it's about three sisters who discover they are witches after the death of their grandmother and have to fight evil. There are about eight seasons and it's such great content. There is never a dull moment. You can currently find it streaming on Netflix.
GRIMM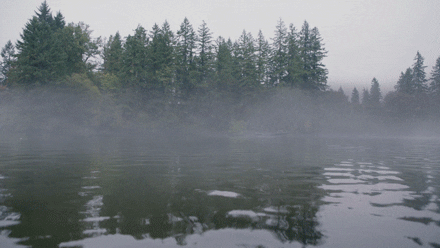 Grimm I have found is a show that a lot of people don't know about in general. It was on Friday nights on NBC, which is a weird time slot in general. Nick Burkhardt, a detective, discovers he is a Grimm. He has to fight evil Wesen, which connect a lot to the cases he works. It's a different and intriguing show and you should give it a watch. You can watch all six seasons of Grimm on Amazon Prime.
GAME OF THRONES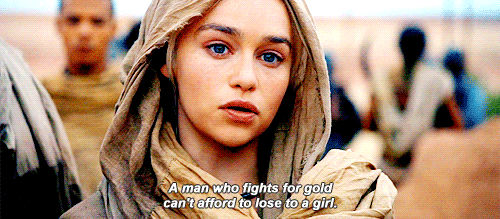 All seven seasons, yes seven, of Game of Thrones will forever be a favorite. They did have an obscure, spin-off season that I don't acknowledge as canon. It was full of storylines that made no sense and was all for show. It doesn't exist. Regardless, Game of Thrones remains an influential series. If you don't know what it's about, it basically consists of several families that wage war over each other to sit the Iron Throne. It also contains homicidal ice zombies, called White Walkers, that are trying to kill everyone. Catch up on all the seasons on HBO Max.
LORD OF THE RINGS
I watched all three Lord of the Rings movies as they came out in theaters. It was one of my favorite things to do as a child. Now, I get to watch the extended editions, which are so much better than the theatrical version. It's based on the fantasy books by J.R.R. Tolkien, which is set in middle earth as a group sets out to destroy the one ring that will rule them all.
THE NANNY
Fran Drescher might be annoying in other TV shows, but I love her on The Nanny. The Nanny is about a woman, Fran, that becomes the nanny for a Broadway producer and his family. This is a 90's sitcom that I have loved since I was a child. C.C. and Niles are the highlight of the series for me. I live for every barb, quip and threat they throw at each other. I have never not laughed during an episode. You can find The Nanny on a couple of different channels on cable.
TIMELESS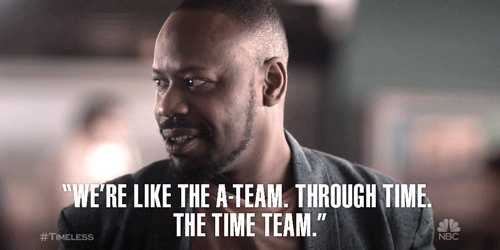 Timeless is well timeless. Our love for this series is well documented so it should be no surprise that it showed up on my list. It's about Lucy, Wyatt and Rufus as they travel through time and try to stop the evil organization Rittenhouse as they try to change history to their favor. All seasons of Timeless are streaming on Hulu.
If none of these sounds interesting to you or you want more, we covered a whole bunch of other shows in a roundtable. Go check them out. What do you like to rewatch? Share them with us in the comments below!
Sign up for our bi-weekly newsletter here!