Some of us have survived this quarantine year by baking banana bread, some by taking on a new hobby, some by finally working out, but a large majority of us have taken this time to go on adventures within the pages of one of the earliest forms of entertainment, books.
That's why we want to share this list of our 10 favorite books to read this year! Special thanks to the girls from Fangirlish, who helped me put this list together with their recommendations. Gillian recommended: House of Earth and Blood by Sarah J. Maas, In Five Years by Rebecca Serle, and A Song Below Water by Bethany C. Morrow, and Julie recommended: Well Played by Jen DeLuca.
Make sure you check out their amazing articles when you are done reading this list!
1. Greenlights by Matthew McConaughey
A love letter to life according to Academy Award-winning actor and author of this book,
Matthew McConaughey.
"I've been in this life for fifty years, been trying to work out its riddle for forty-two, and been keeping diaries of clues to that riddle for the last thirty-five. Notes about successes and failures, joys and sorrows, things that made me marvel, and things that made me laugh out loud. How to be fair. How to have less stress. How to have fun. How to hurt people less. How to get hurt less. How to be a good man. How to have meaning in life. How to be more me."
This is a book about how to catch more yeses in a world of no's and how to recognize when a no might actually be a yes. This is a book about catching greenlights and realizing that the yellows and reds eventually turn green.
Buy Greenlights HERE
2. White Ivy by Susie Yang
A dazzling debut novel about a young woman's dark obsession with her privileged classmate and the lengths she'll go to win his love. Filled with surprising twists and offering sharp insights into the immigrant experience, White Ivy is both a love triangle and a coming-of-age story, as well as a glimpse into the dark side of a woman who yearns for success at any cost. If you are in the mood for a Fiction/Thriller type of story then this might be the right book for you.
Get White Ivy HERE.
3. If it Bleeds by Stephen King
The master of horror brings us this collection of four previously unpublished novellas. The stories in the collection are titled "If It Bleeds", "Mr. Harrigan's Phone", "The Life of Chuck", and "Rat." King still owns the fright business like none other, but the iconic author will keep you up late at night engrossed in four tales about our dreams and our frailties.
Buy If It Bleeds HERE.
4. War By Margaret MacMillan
This is a short book but a rich one with a profound theme. MacMillan argues that war — fighting and killing — is so intimately bound up with what it means to be human that viewing it as an aberration misses the point. War has led to many of civilization's great disasters but also to many of civilization's greatest achievements. It's all around us, influencing everything we see and do; it's in our bones. MacMillan writes with impressive ease. Practically every page of her book is interesting and, despite the grimness of its argument, even entertaining.
Read the full Review by The New York Times.
Buy War HERE.
5. House of Earth and Blood by Sarah J. Maas
A #1 New York Times bestseller! Sarah J. Maas's brand-new CRESCENT CITY series begins with House of Earth and Blood: the story of half-Fae and half-human Bryce Quinlan as she seeks revenge in a contemporary fantasy world of magic, danger, and searing romance.
Bryce Quinlan had the perfect life-working hard all day and partying all night-until a demon murdered her closest friends, leaving her bereft, wounded, and alone. When the accused is behind bars but the crimes start up again, Bryce finds herself at the heart of the investigation. She'll do whatever it takes to avenge their deaths.
Hunt Athalar is a notorious Fallen angel, now enslaved to the Archangels he once attempted to overthrow. His brutal skills and incredible strength have been set to one purpose-to assassinate his boss's enemies, no questions asked. But with a demon wreaking havoc in the city, he's offered an irresistible deal: help Bryce find the murderer, and his freedom will be within reach.
As Bryce and Hunt dig deep into Crescent City's underbelly, they discover a dark power that threatens everything and everyone they hold dear, and they find, in each other, a blazing passion-one that could set them both free, if they'd only let it.
With unforgettable characters, sizzling romance, and page-turning suspense, this richly inventive new fantasy series by #1 New York Times bestselling author Sarah J. Maas delves into the heartache of loss, the price of freedom-and the power of love.
Review by Google Books.
Get House of Earth and Blood HERE.
6. Well Played by Jen DeLuca
A laugh-out-loud romantic comedy featuring kilted musicians, Renaissance Faire tavern wenches, and an unlikely love story.
Stacey is jolted when her friends Simon and Emily get engaged. She knew she was putting her life on hold when she stayed in Willow Creek to care for her sick mother, but it's been years now, and even though Stacey loves spending her summers pouring drinks and flirting with patrons at the local Renaissance Faire, she wants more out of life. Stacey vows to have her life figured out by the time her friends get hitched at Faire next summer. Maybe she'll even find "The One."
When Stacey imagined "The One," it never occurred to her that her summertime Faire fling, Dex MacLean, might fit the bill. While Dex is easy on the eyes onstage with his band The Dueling Kilts, Stacey has never felt an emotional connection with him. So when she receives a tender email from the typically monosyllabic hunk, she's not sure what to make of it.
Faire returns to Willow Creek, and Stacey comes face-to-face with the man with whom she's exchanged hundreds of online messages over the past nine months. To Stacey's shock, it isn't Dex—she's been falling in love with a man she barely knows.
Review by Google Books.
Buy Well Played HERE.
7. In Five Years by Rebecca Serle
Another New York times best seller.
Where do you see yourself in five years?
Dannie Kohan lives her life by the numbers.
She is nothing like her lifelong best friend—the wild, whimsical, believes-in-fate Bella. Her meticulous planning seems to have paid off after she nails the most important job interview of her career and accepts her boyfriend's marriage proposal in one fell swoop, falling asleep completely content.
But when she awakens, she's suddenly in a different apartment, with a different ring on her finger, and beside a very different man. Dannie spends one hour exactly five years in the future before she wakes again in her own home on the brink of midnight—but it is one hour she cannot shake. In Five Years is an unforgettable love story, but it is not the one you're expecting.
Review by Google Books.
Get In Five Years HERE.
8. Deacon King Kong By James McBride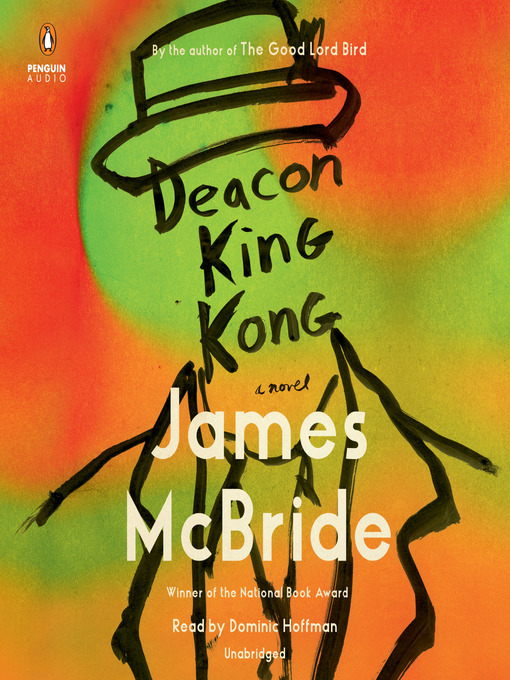 A mystery story, a crime novel, an urban farce, a sociological portrait of late-1960s Brooklyn: McBride's novel contains multitudes. At its rollicking heart is Deacon Cuffy Lambkin, a.k.a. Sportcoat, veteran resident of the Causeway Housing Projects, widower, churchgoer, odd-jobber, home brew-tippler and, now, after inexplicably shooting an ear clean off a local drug dealer, a wanted man. The elastic plot expands to encompass rival drug crews, an Italian smuggler, buried treasure, church sisters and Sportcoat's long-dead wife, still nagging from beyond the grave. McBride, the author of the National Book Award-winning novel The Good Lord Bird and the memoir The Color of Water, among other books, conducts his antic symphony with deep feeling, never losing sight of the suffering and inequity within the merriment.
Buy it HERE
9. A Song Below Water by Bethany C. Morrow
Bethany C. Morrow's A Song Below Water is the story for today's readers — a captivating modern fantasy about black sirens, friendship, and self-discovery set against the challenges of today's racism and sexism. In a society determined to keep her under lock and key, Tavia must hide her siren powers.
Meanwhile, Effie is fighting her own family struggles, pitted against literal demons from her past. Together, these best friends must navigate through the perils of high school's junior year. But everything changes in the aftermath of a siren murder trial that rocks the nation, and Tavia accidentally lets out her magical voice at the worst possible moment.
Soon, nothing in Portland, Oregon, seems safe. To save themselves from drowning, it's only Tavia and Effie's unbreakable sisterhood that proves to be the strongest magic of all.
Book Review by Google Books
Buy A Song Below Water HERE.
10. Hamnet By Maggie O'Farrell
A bold feat of imagination and empathy, this novel gives flesh and feeling to a historical mystery: how the death of Shakespeare's 11-year-old son, Hamnet, in 1596, may have shaped his play Hamlet, written a few years later. O'Farrell, an Irish-born novelist, conjures with sensual vividness the world of the playwright's hometown: the tang of new leather in his cantankerous father's glove shop; the scent of apples in the storage shed where he first kisses Agnes, the farmer's daughter and gifted healer who becomes his wife; and, not least, the devastation that befalls her when she cannot save her son from the plague. The novel is a portrait of unspeakable grief wreathed in great beauty.
Read full review from The New York Times.
Buy Hamnet HERE.
Do you have any other book recommendations? Let us know in the comments.